Bye, Bye, American Discovery Trail Pie
Bernie Krausse's brief return to the American Discovery Trail and Hiker Notes on the Buckeye Trail. Plus, Iowa trail developments and permit changes.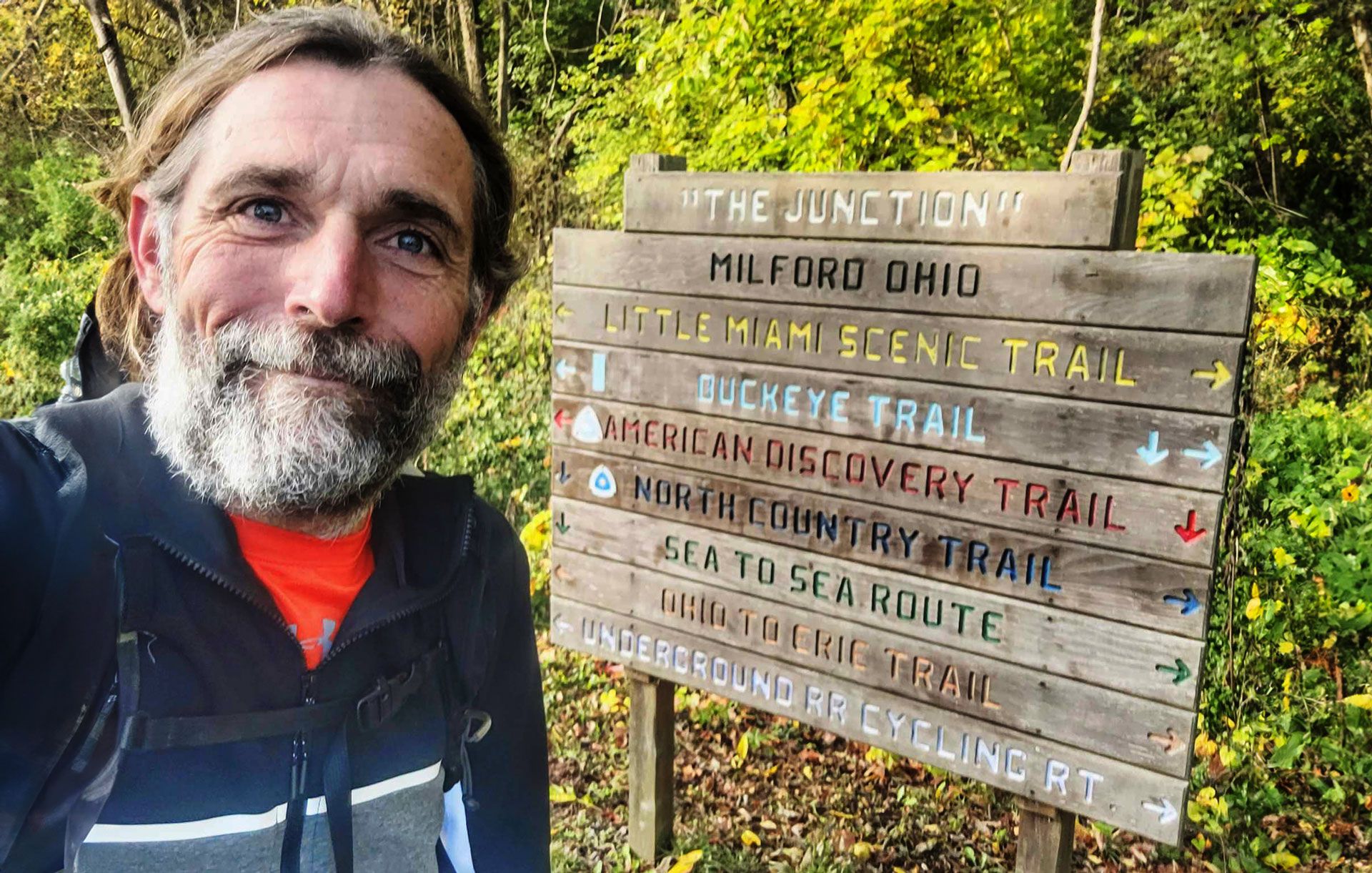 Bernie Krausse, one of the few to complete the American Discovery Trail last year — from California to Delaware — returned last month for a reversed repeat of a few sections in Southern Ohio. This year's return wasn't just a nostalgic trip, though. Bernie's recent visit to the ADT serves to complete a segment of his current journey on the North Country Trail, which joins the ADT along the Buckeye Trail between Milford and Chesterhill, Ohio.
This morning, he headed north out of Milford on the Buckeye Trail, which turns away from the American Discovery Trail at "The Junction" to finish the last 500 miles of the 4,800-mile National Scenic Trail from North Dakota to Vermont.
Throughout these last few weeks, Bernie has generously shared more "Hiker Notes" with the community, contributing to the collective knowledge and spirit of adventure along the ADT. Here's wishing Bernie smooth trails and unforgettable experiences on his journey ahead. Happy Trails, Bernie!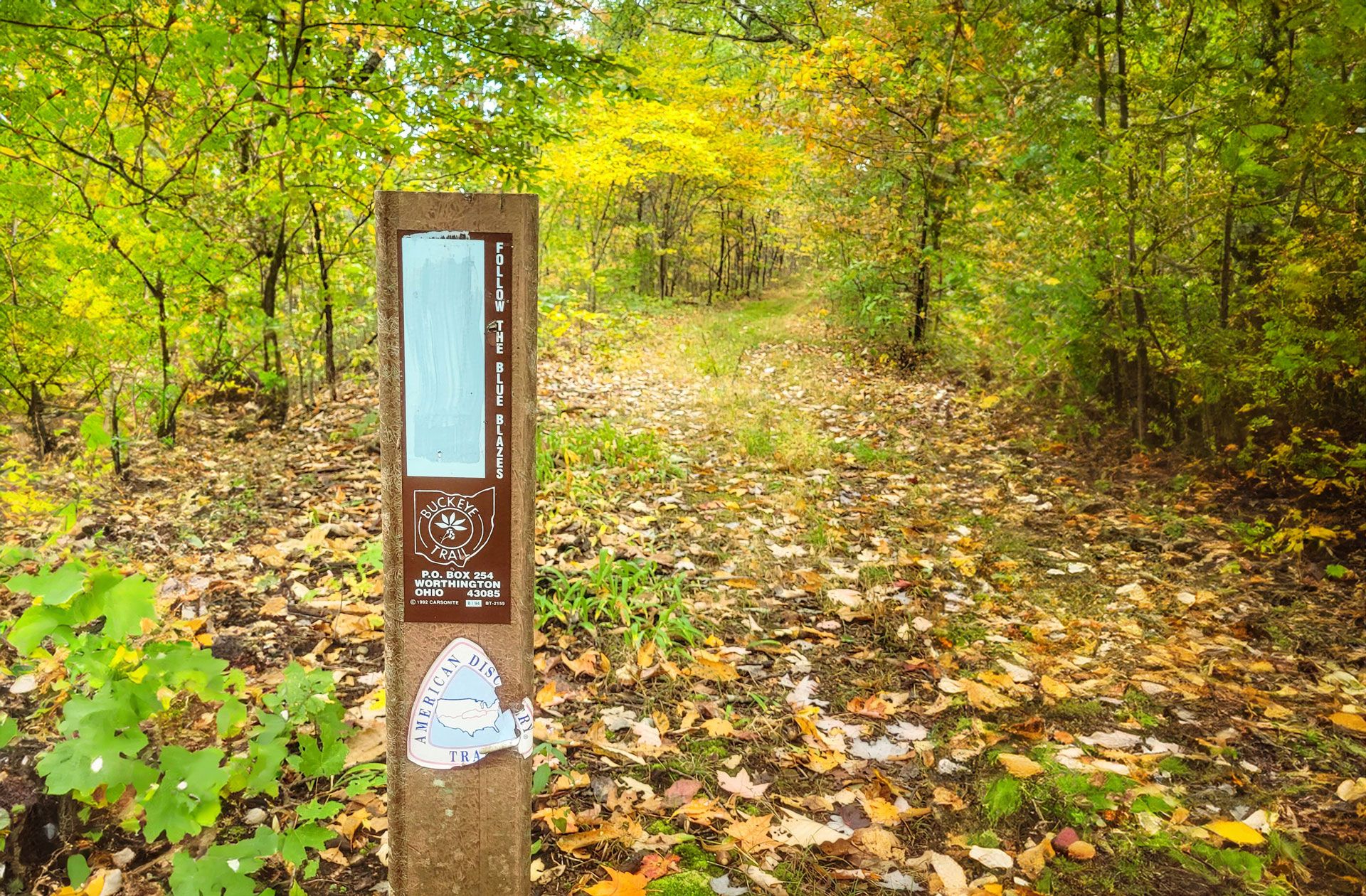 Buckeye Trail Sinking Springs Section
What was previously labeled as a "Recommended Detour" has been modified to an "Alternate." Historically, the Bunker Hill area within the Sinking Springs Section of the Buckeye Trail presented challenges due to overgrowth, making navigation somewhat taxing. However, feedback from recent ADT hikers, notably including Bernie Krausse this year, indicates that this section is now easily doable.
Opting for this Alternate route will trim nearly 19 miles from the segment. However, it's worth noting that by taking this shortcut, hikers will miss the captivating sights of the Fort Hill State Memorial and the Gorge Trail — a unique path that literally leads through an ancient log cabin.
Buckeye Trail - West Union Section
Added Hiker Notes on additional services in Russellville - Bernie'23
Buckeye Trail - Scioto Trail Section
Added an Amazon Counter location in Waverly, Ohio.
COMING SOON:
Iowa Segments 2 & 3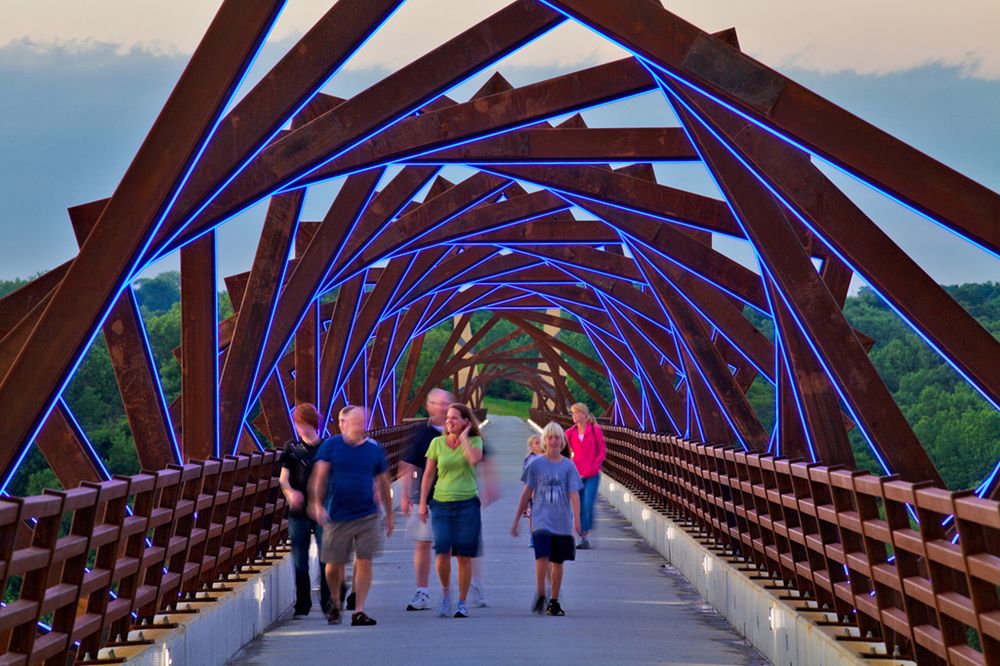 The Iowa Department of Transportation approved funds to be awarded to the final phase of a major project in Dallas County. The Iowa DOT awarded $675,000 for the Raccoon River Valley Trail to High Trestle Trail Extension.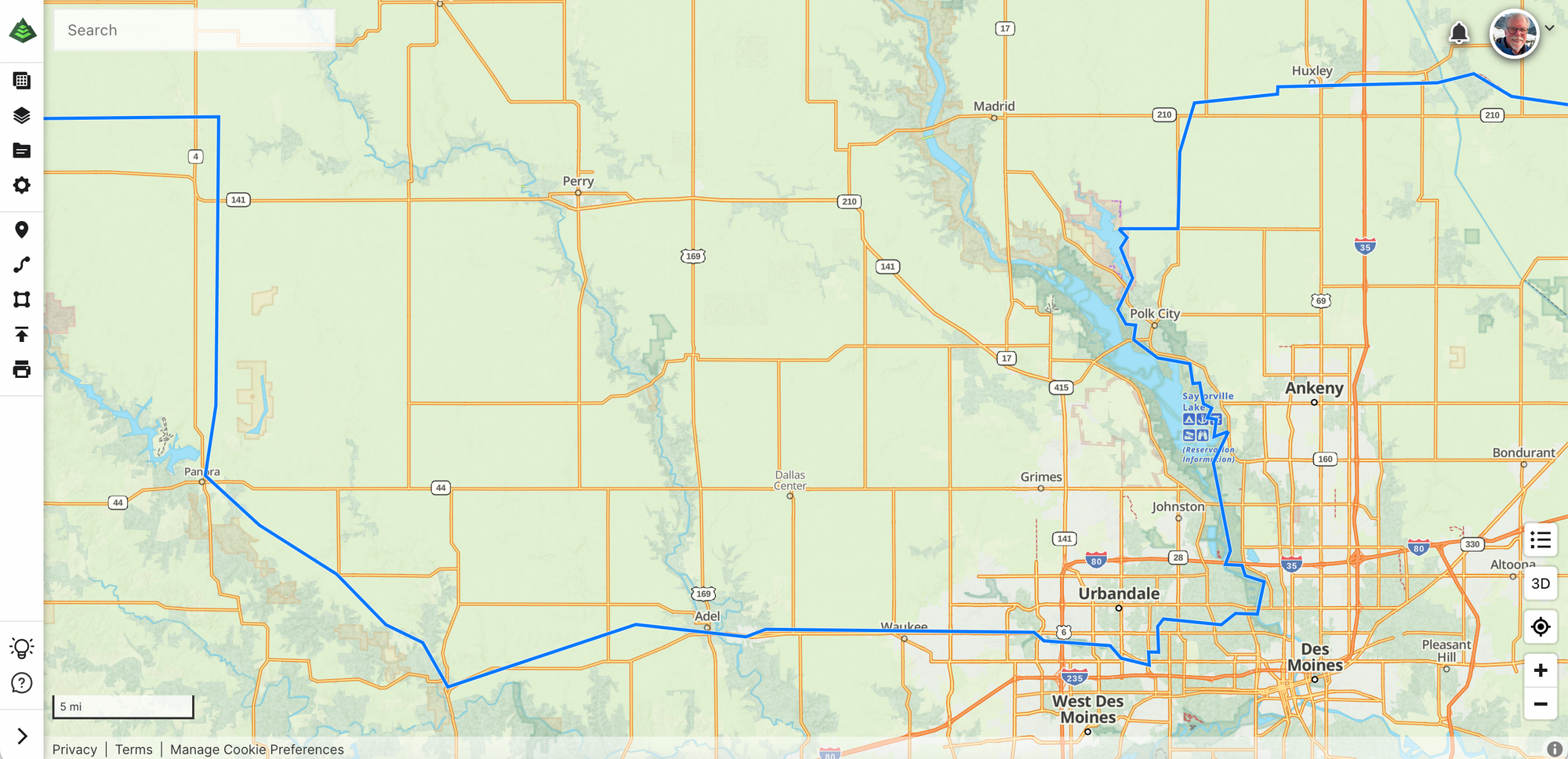 This money would go towards the final phase of the project, which includes paving the last two-mile section of the trail from the city of Bouton east to Quinlan Avenue. The project is scheduled to be completed in 2024.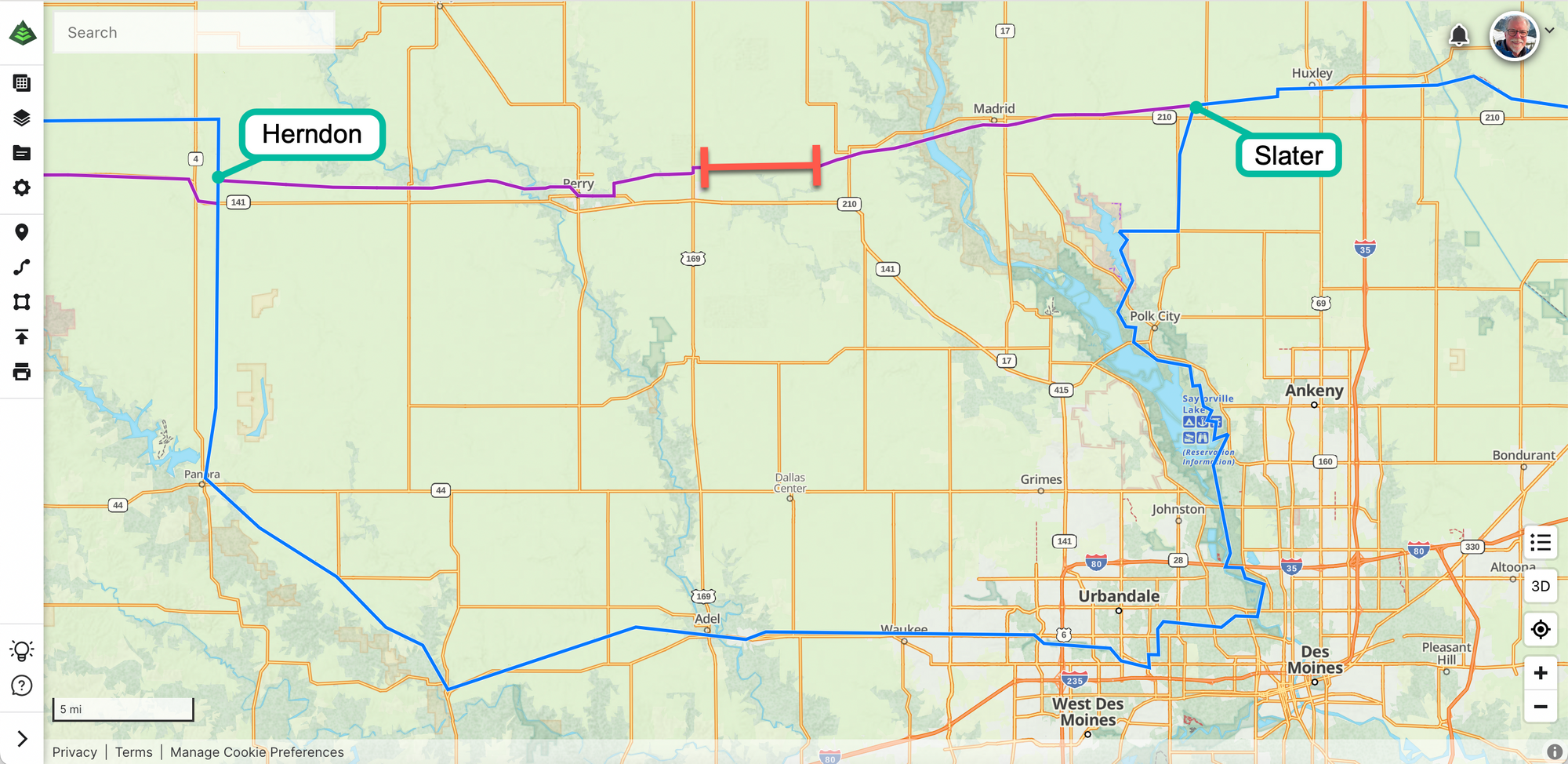 Once completed, it would create a 35.4mi alternative to the current 82.49mi ADT route between Herndon and Slater - a difference of 47.09 miles - AND would include the mesmerizing 1/2 mile long, 13-story tall High Trestle Trail Bridge (see above) that spans across the Des Moines River west of Madrid!
Iowa Cancels Permits on the RRVT
Meanwhile, Iowa is leaning forward on this hike/bike trail trend. This week, it announced that beginning on January 1, 2024, bicyclists and hikers will no longer need to purchase a permit (currently $10) to use the Raccoon River Valley Trail.
The Dallas, Guthrie, and Greene County Conservation Boards hope this will encourage more people to use the trail that runs from Jefferson to Clive.
Hike Your Hike - John.
---

Triwa - Time for Oceans - Made from recycled ocean plastic