Paw Paw Tunnel Reopens, Log Wall Closes along the C&O Canal
Paw Paw Tunnel on C&O Canal reopens after three years. Meanwhile, the historic Log Wall is undergoing major restoration, set to be completed in Summer of 2024.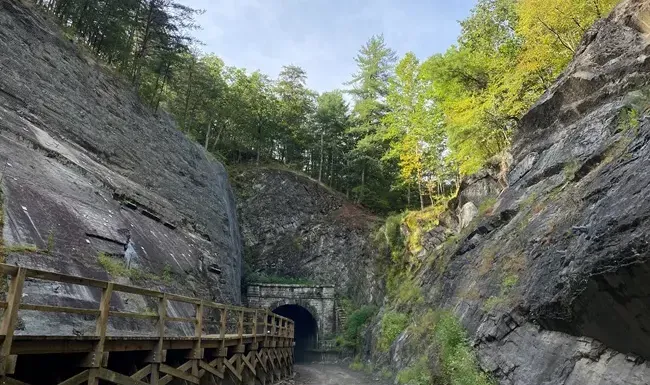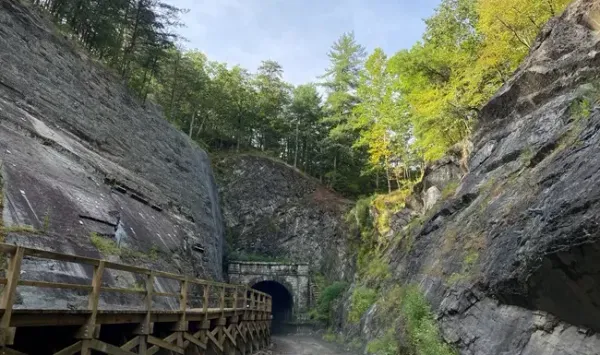 We've refreshed our resources for two sections of the Chesapeake and Ohio Tow Path on the American Discovery Trail. Our maps, guides, detailed turn-by-turn directions, and 'Hiking America' data on Gaia GPS are now up-to-date.

Maryland Segment 1
Oldtown to Hancock
For the first time in three years, the iconic Paw Paw Tunnel on the C & O Canal in Maryland is again open, marking a significant milestone in the area's ongoing restoration and construction efforts. The boardwalk through the tunnel was also updated.
The towpath just downstream of the tunnel, which too had been closed to stabilize the rock slopes near the tunnel, is also open following extensive rock scaling and pinning.
The Tunnel Hill Trail, the previous detour route, is now closed for restoration. It is a mile-and-a-half footpath that goes up and over the tunnel.
Maryland Segment 3
Harper's Ferry to Georgetown/Washington D.C.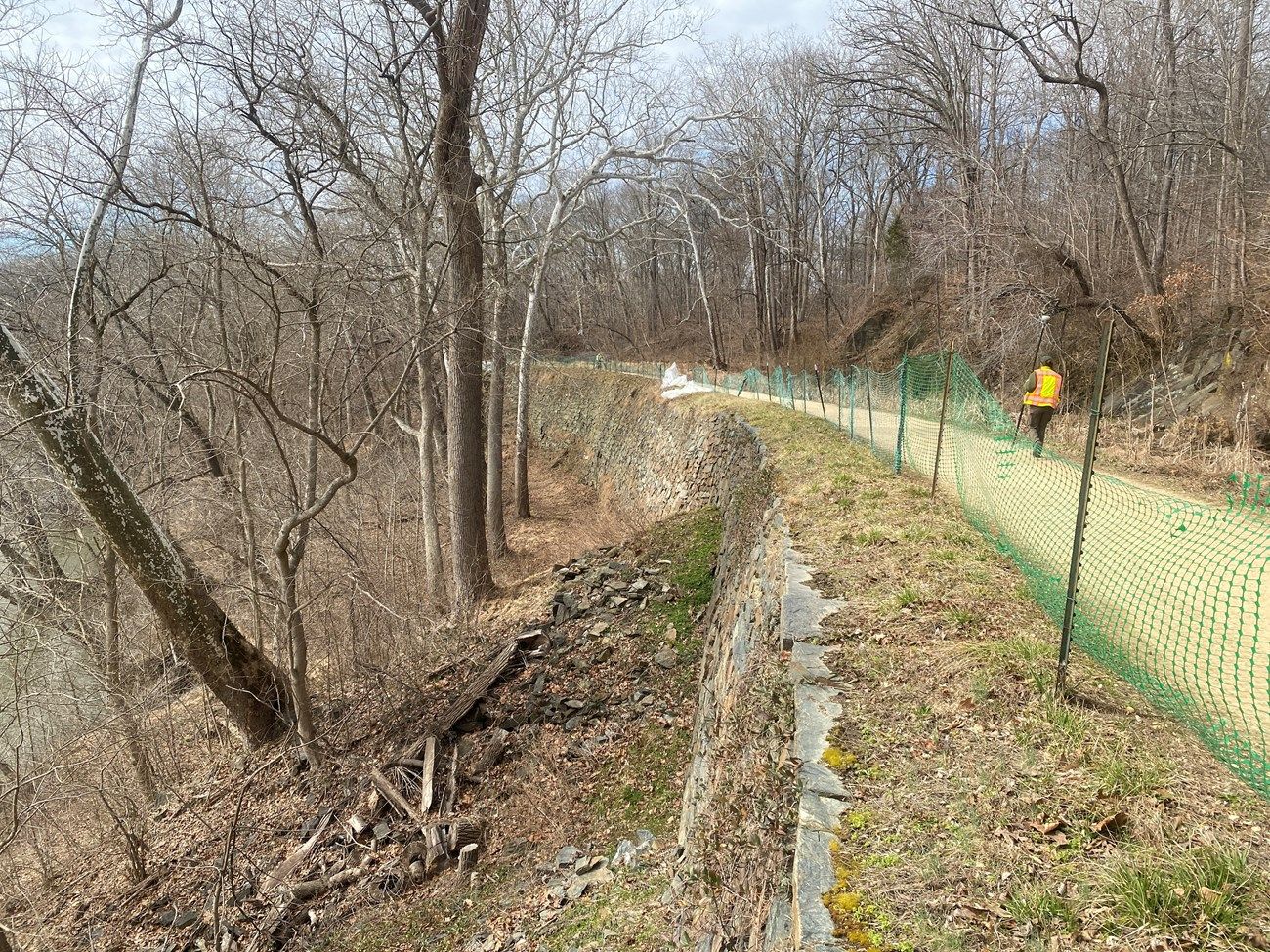 Just west of the Washington D.C. beltway, a landmark restoration project is underway along the C&O Canal that is forcing a 1-mile detour of the American Discovery Trail for the next year. The park's iconic dry-laid stone wall, commonly known as the "Log Wall," is receiving much-needed attention to ensure its preservation.
Constructed between 1828 and 1831, the "Log Wall" spans an impressive 1,015 linear feet and stands up to 35 feet tall. However, challenges stemming from the 1960s installation of the Potomac Interceptor Combined Sewer and subsequent sinkholes in 2015 and 2016 have forced the extensive restoration.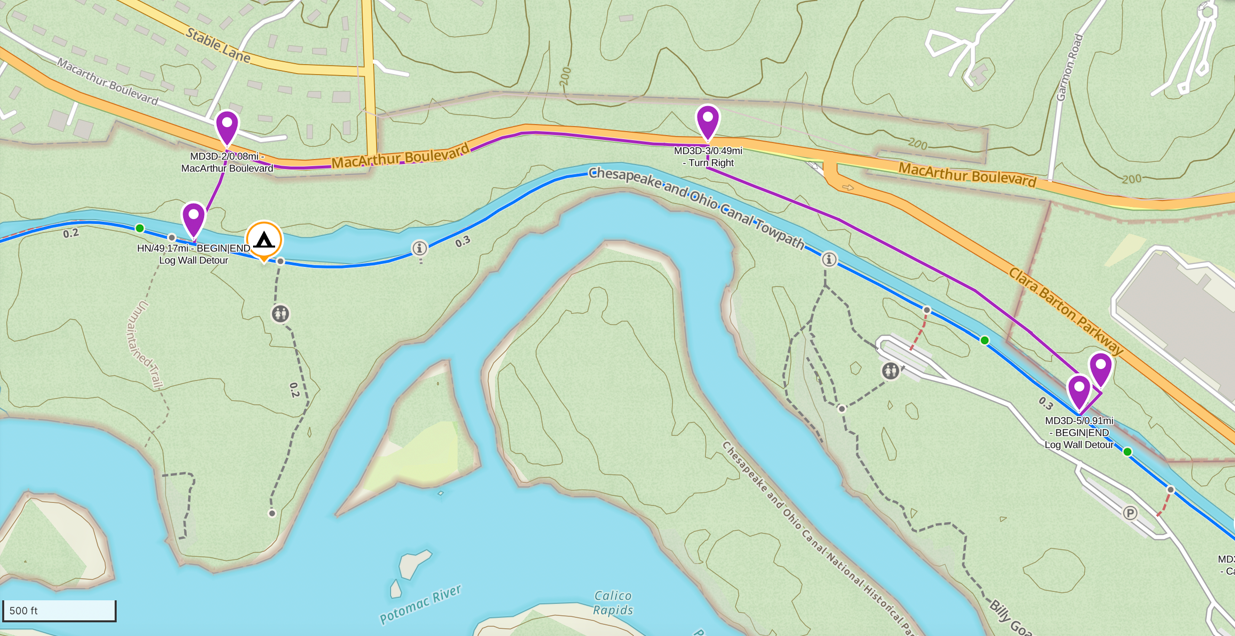 The detour leaves the C&O from just before the Marsden Group Campground on the west side of the project to the Carderock Recreation Area parking lot to the east. The project is expected to be completed during the Summer of 2024 and will encompass stone masonry repairs, sediment removal, and a new canal liner to prepare for potential rewatering of the canal.
Hike Your Hike. - John.
Triwa - Time for Oceans - Made from recycled ocean plastic