'Clay Hikes' has DONE IT!
Clay Chapman has become the 1st American Discovery Trail thru-hiker in four years to successfully complete the ADT from Delaware to California.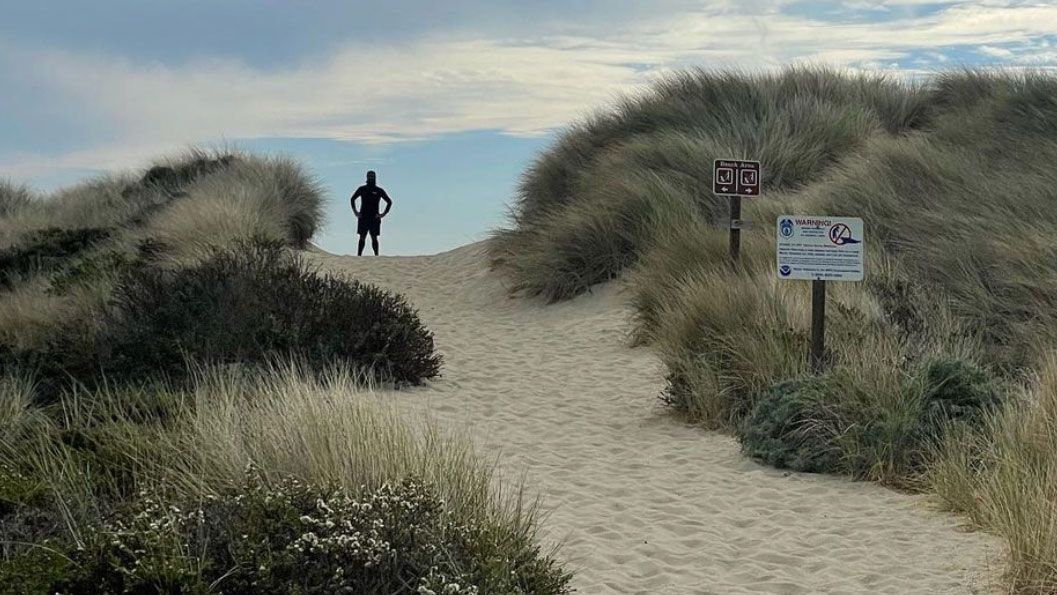 This weekend, Clay "Clay Hikes' Chapman has become the first American Discovery Trail thru-hiker in four years to successfully complete the ADT from Cape Henlopen, DE, to Limantour Beach, California, following the Northern Route.
His eight-month trek began on February 24, 2022, and ended yesterday, October 28th. "Early afternoon, I stepped foot onto the beach in Point Reyes, and never have I been more happy to have sand in my shoes," Clay said in his Instagram Post celebrating the conclusion.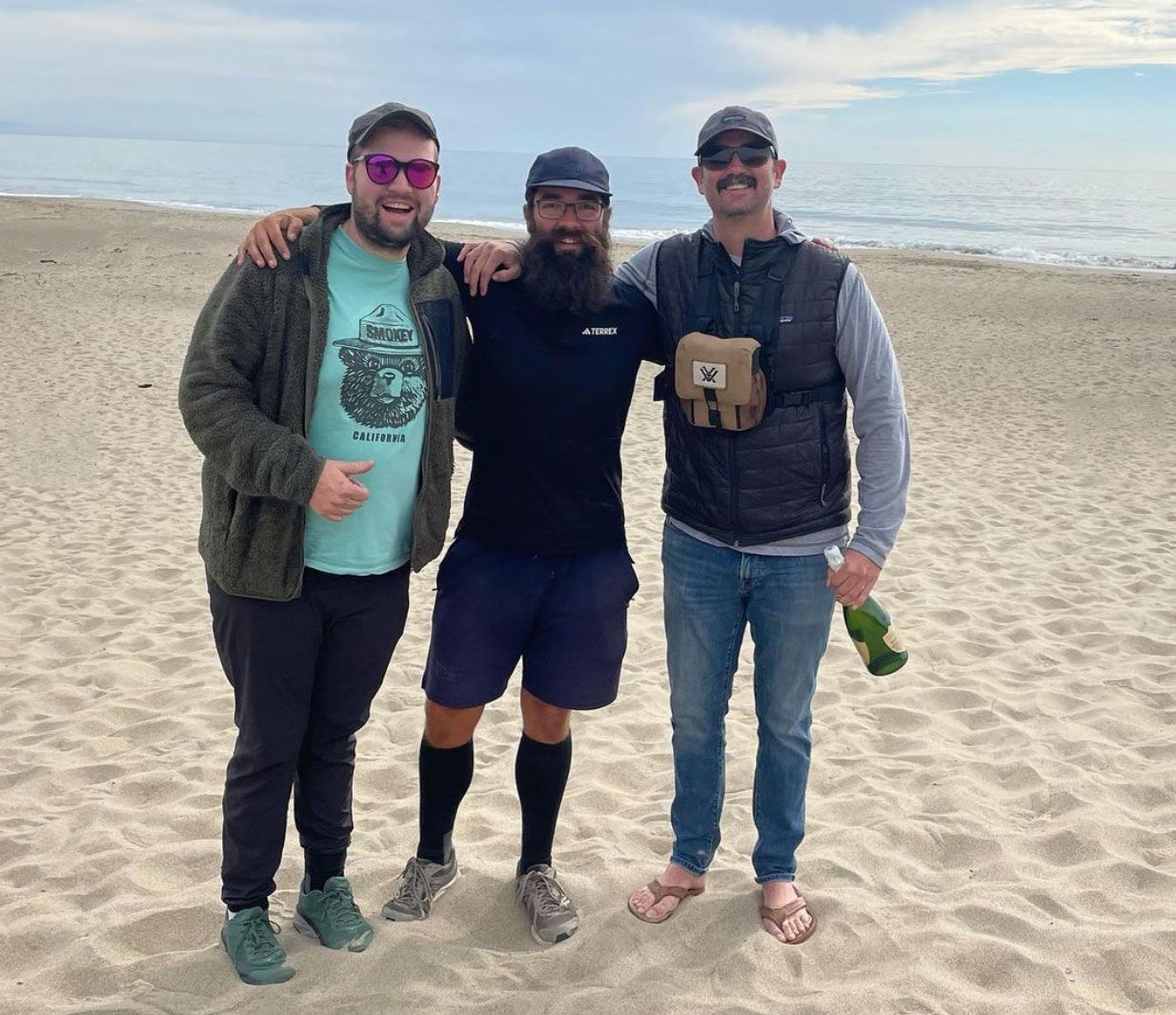 His two brothers greeted him with a bottle of champagne to celebrate!
Congratulations, Clay! We are honored to have worked with you, followed you, and cheered you on each day this year.  And we especially appreciate the dozens of Hiker Notes shared to aid future American Discovery Trail hikers!
There have been a few hikers who came very close to completing the ADT in the past few years.  Each was an amazing journey and a once-in-a-lifetime adventure! But the Pandemic, an early winter, and western forest fires forced detours. In fact, in 2020, you couldn't reach Limantour Beach for over a year due to the Woodward Fire that broke out that August.  

There are three other ADT hikers still on the trail.
Bernie Krausse is one of two Eastbound ADT hikers this year.  He is currently on the Buckeye Trail in Ohio and is set to become this year's second successful ADT Thru-Hiker this fall.
Shawn "Ruk Runner" Whitcomb is also eastbound pushing through southern Colorado and inching closer to Kansas.
And Briana "Rocky Mountain High" DeSanctis is off-trail in Edwards, Colorado, awaiting the arrival of new shoes, and plans to return to the ADT this week. Her adventure is the most ambitious in decades - hoping to be the first woman to hike ALL of the American Discovery Trail, including both Northern and Southern Routes!  
Hike Your Hike. - John.