Five Hikers, Two Riders, Three States
Following a 2-year pandemic, a bumper crop of American Discovery Trail hikers and riders are taking on the coast-to-coast challenge this year. This week we introduce you to those we are following.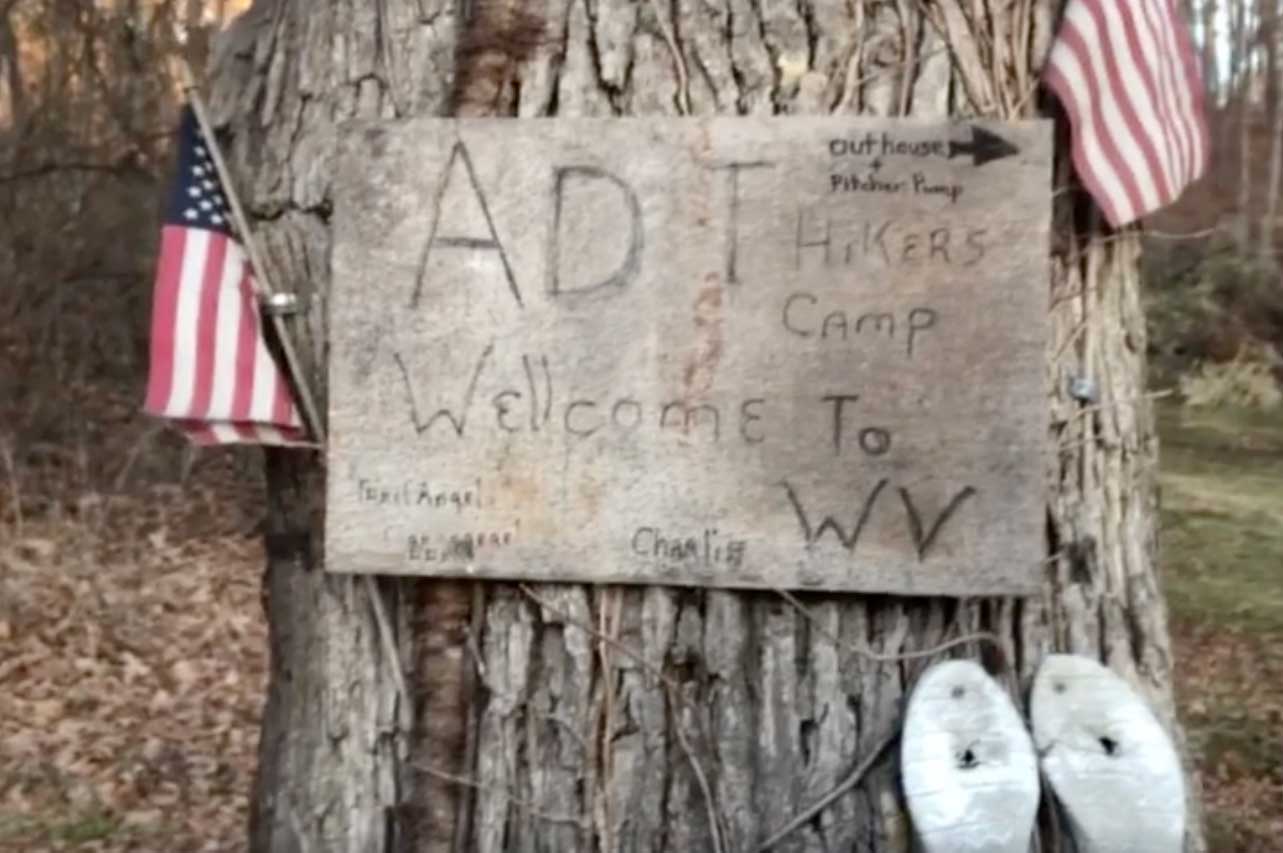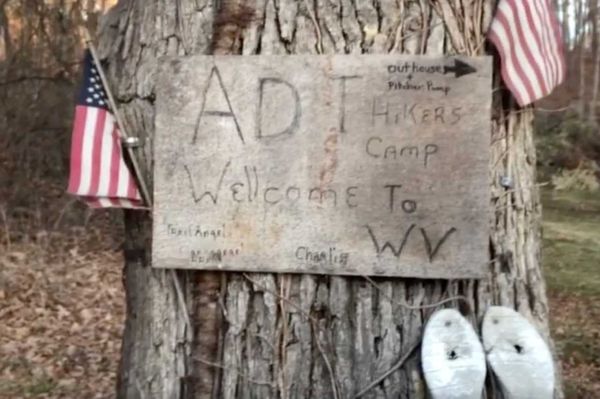 With the pandemic finally waning and life returning to a typical feel, more people enjoy what they sacrificed while stuck indoors for the last two years. Proof of point – a bumper crop of hikers taking on the coast-to-coast challenge of the American Discovery Trail in 2022.
This week, a look at the hikers currently on the trail that we are following and how you can, too!
The American Discovery Trail Class of 2022
In order of starting date
---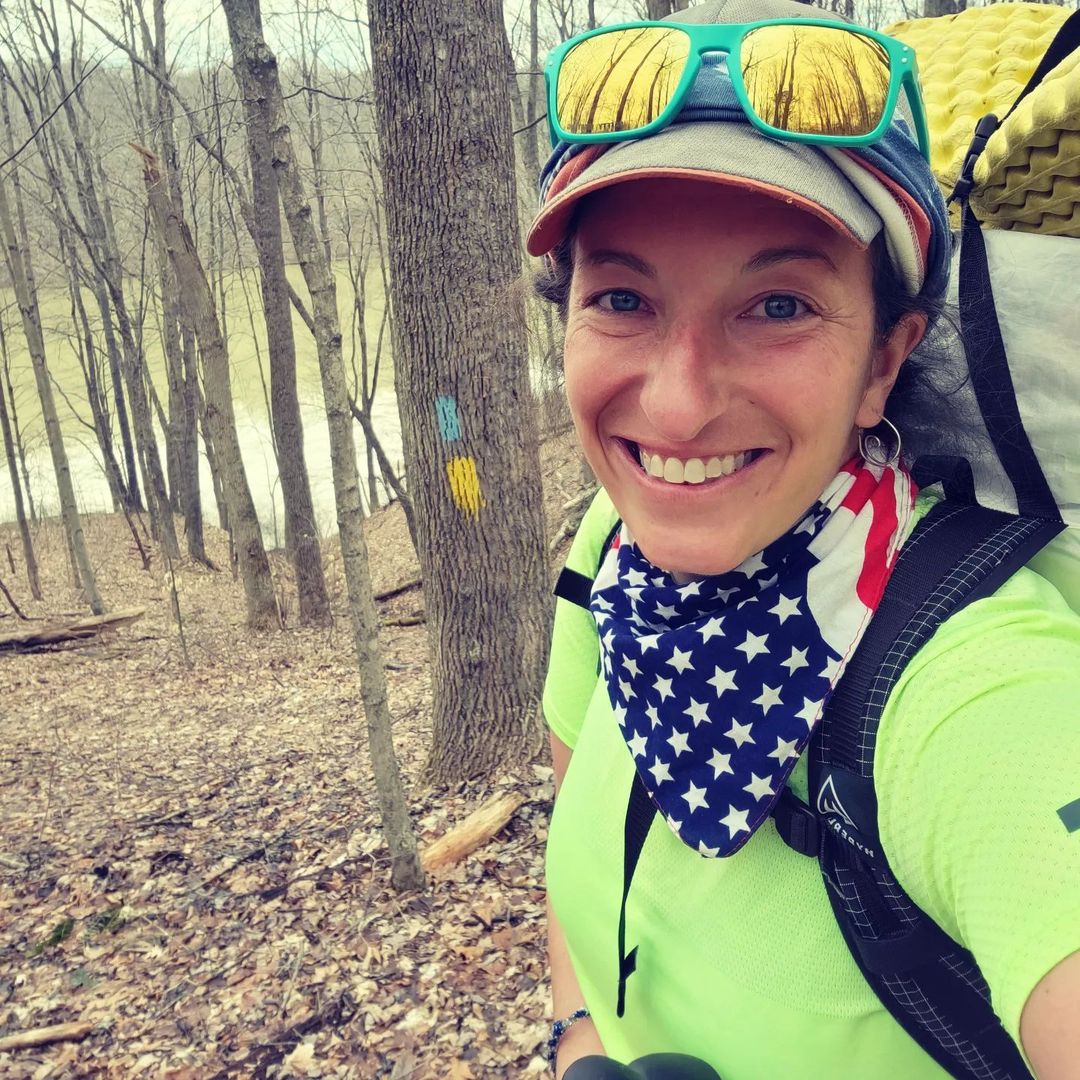 'Rocky Mountain High'
Briana DeSanctis
Started 1/1/2022 - Cape Henlopen, Del
Briana is currently on Ohio's Buckeye Trail, heading westbound on the American Discovery Trail, having left Cape Henlopen, Delaware, on New Year's Day. Rocky publishes travel vlogs on Facebook quite frequently and is traveling solo for the most part, with a friend or two joining her n w and then. She has, by far, the most considerable following, but she's been hiking and chronicling the longest. In 2014-15, Briana journaled her successful Appalachian Trail adventure.
Now on the ADT, she is also blogging periodically for her hometown newspaper — Farmington, ME's Daily Bulldog.
Where to Follow and Fund, Briana
Facebook, Instagram, Venmo, CashApp
---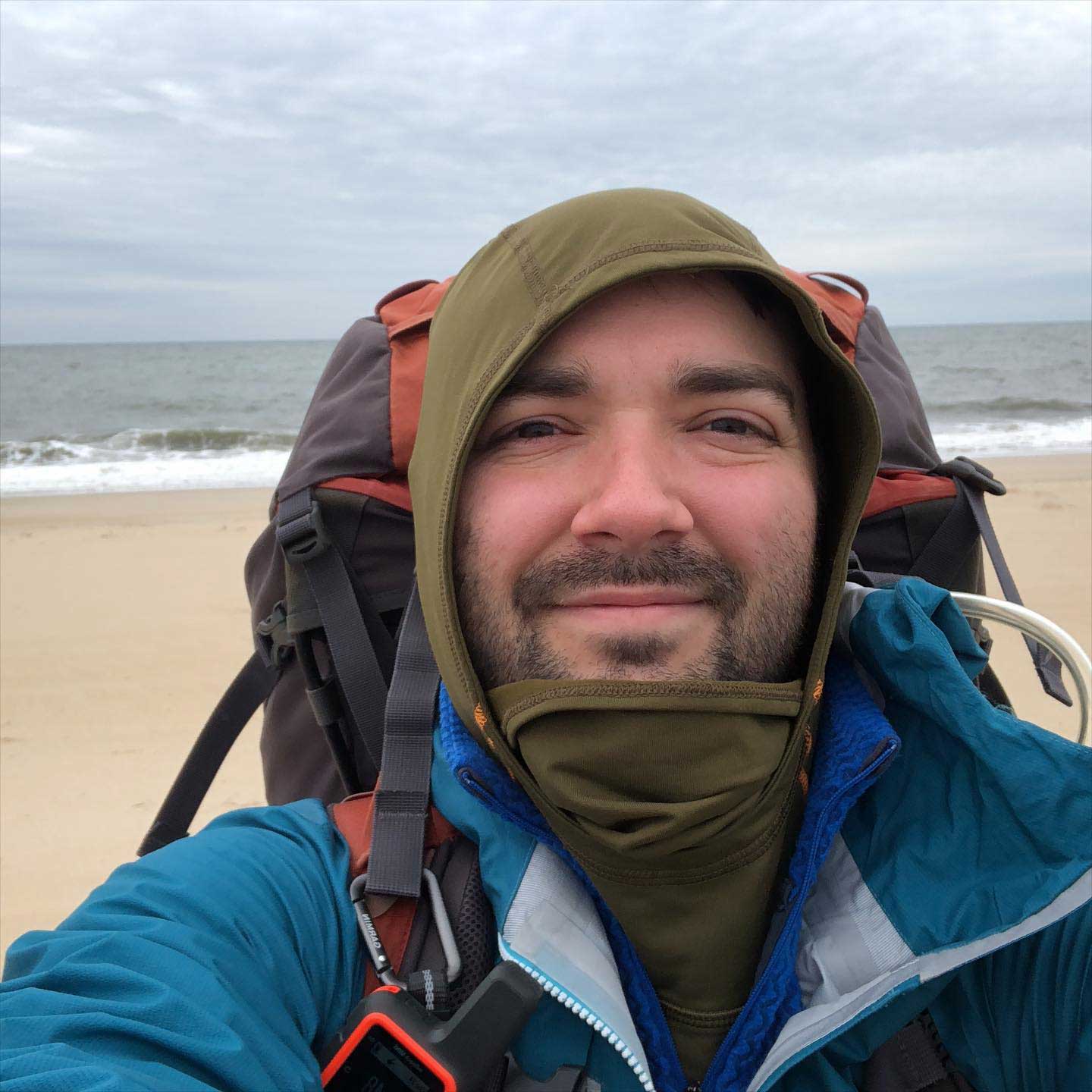 'Clay Hikes'
Clay Chapman
Started 2/24/2022 - Cape Henlopen, Del
This is the second long-distance hike for Clay, who conquered the Appalachian Trail in 2016. He is hiking in collaboration with the organization Hope Scarves. They're a nonprofit organization that funds breast cancer research and fosters community among those with breast cancer. Clay is currently in West Virginia.
Where to Follow and Fund Clay
Instagram, Venmo, Charity: Hope Scarves
---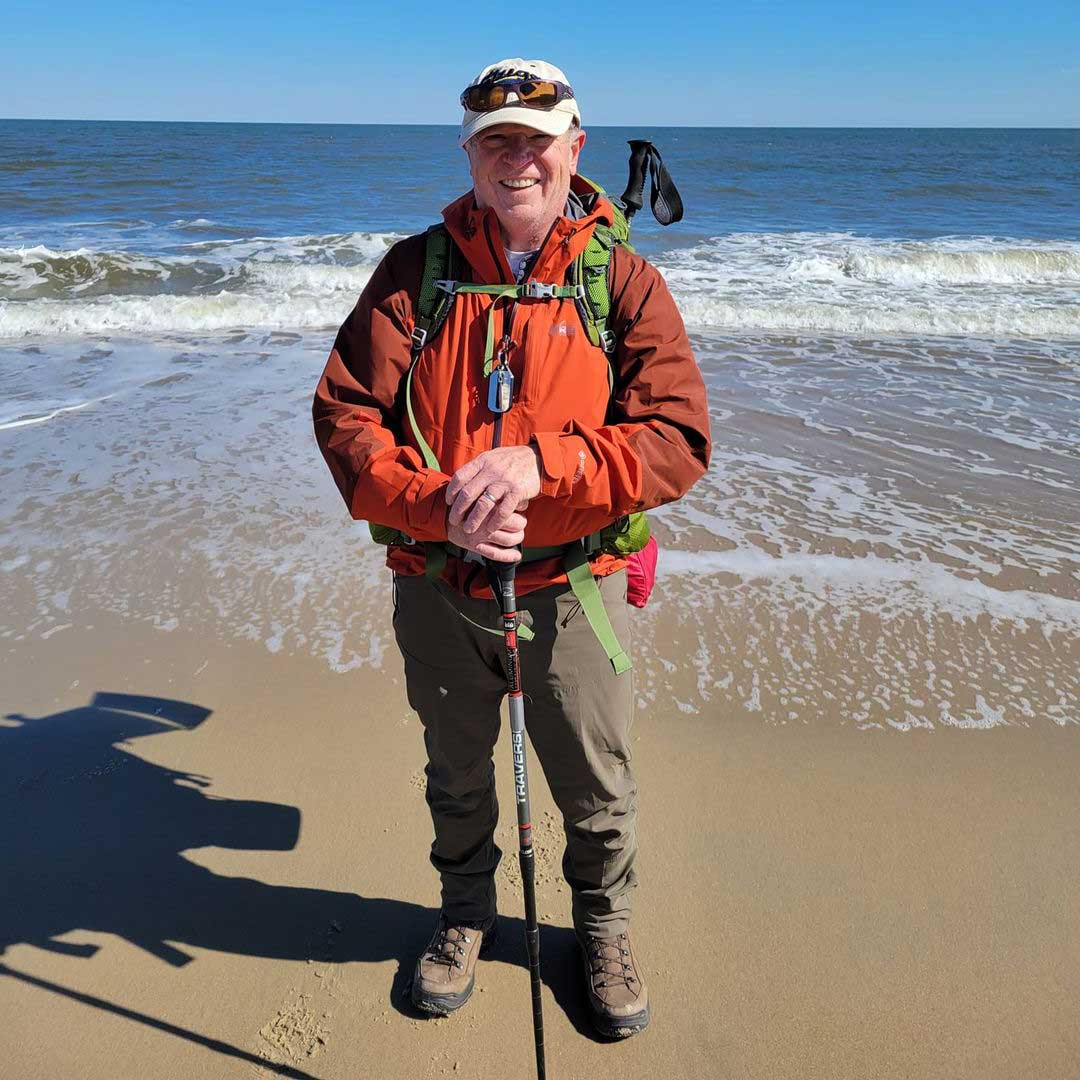 George Kotch
Started 2/28/2022 - Cape Henlopen, Del
George currently lives in California, so you could say he's just walking home. But, for George, the walk is a personal reflect e journey. As he puts it on his Facebook page, "Attempting to Walk Across America in Honor of Hugo and to Understand My Country." God speed, George. George is currently in West Virginia.
Where to Follow George
---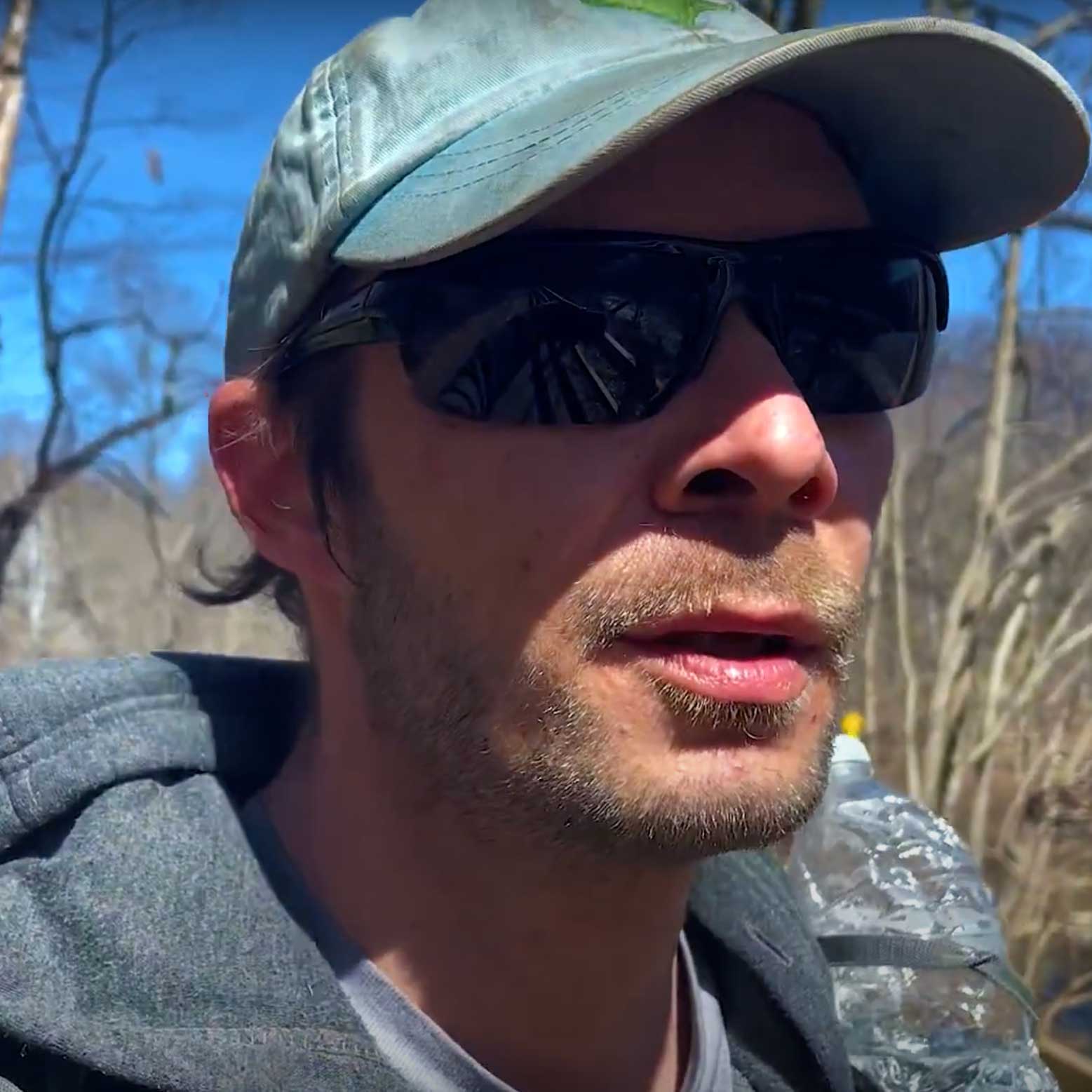 'Chef Ray D'
Ray DelGreco
Started 3/3/2022 - Washington, D. C.
After an overnight bus ride from New York City, Ray began his east-to-west coast journey in Washington, D.C. You could say Chef Ray has already seen a lot of America. After culinary arts training at Chicago's CHIC, he has served up dishes in the Windy City, St. Louis, Nantucket, Boston, and more! Chef Ray, a prolific social media updater, hopes his journey inspires others to donate to José Andrés' World Central Kitchen. Ray is donating 20% of his Patreon proceeds to the charity. Ray is currently in West Virginia.
#ChefsforUkraine
Where to Follow and Fund Chef Ray D
Facebook, Instagram, YouTube, Patreon, Venmo, Charity: World Central Kitchen
---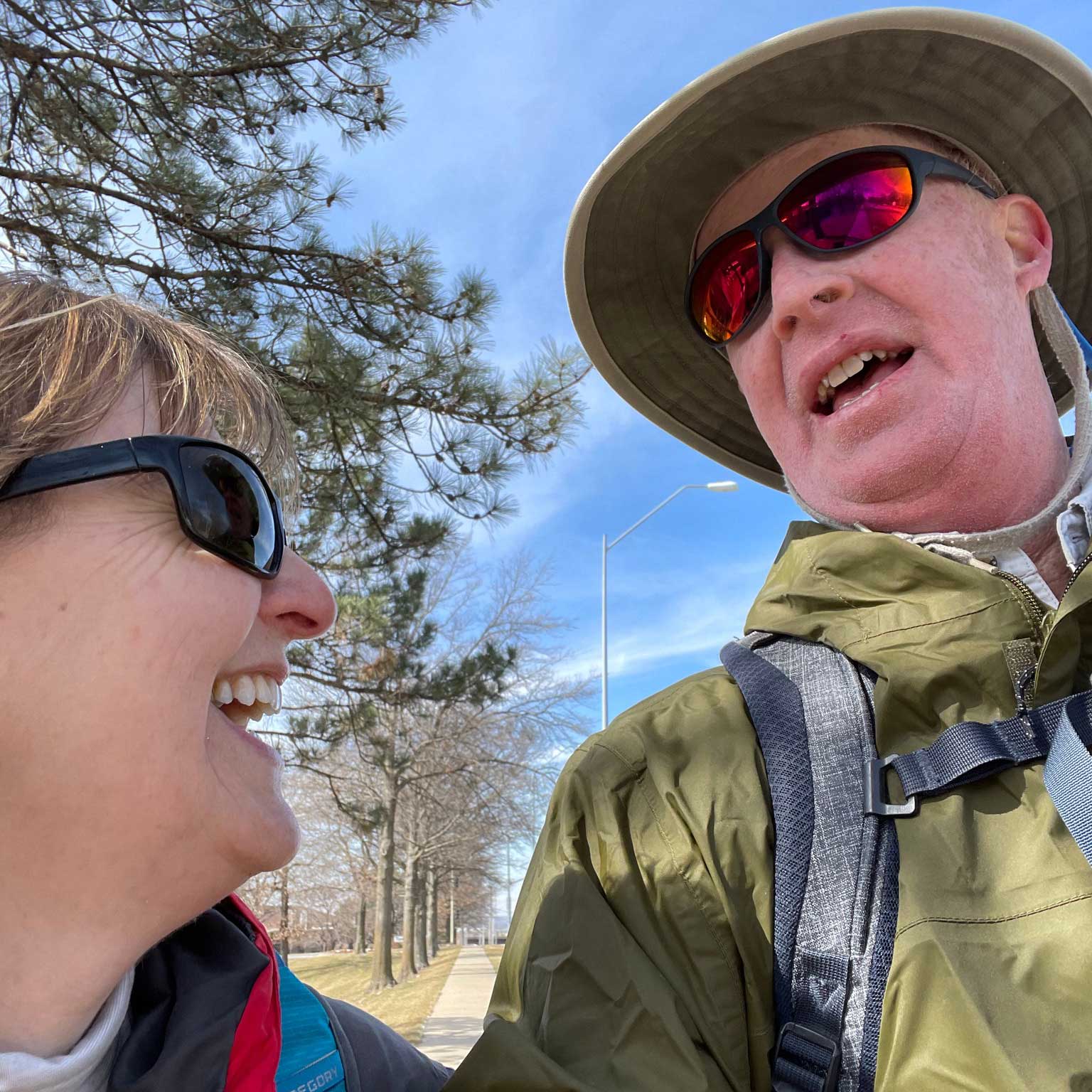 Brad & Kay
Brad McKim
Started 3/22/2022 - Kansas/Missouri State Line
Author and Singer/Songwriter Brad McKim and his wife Kay are back on the trail, beginning this year's Section Hike this week at the Kansas/Missouri State Line and heading east. Brad's frequent Facebook photo essays are not to be missed, as they truly capture the charm, beauty, and quirkiness of this great coast-to-coast adventure.
Where to Follow Brad & Kay
---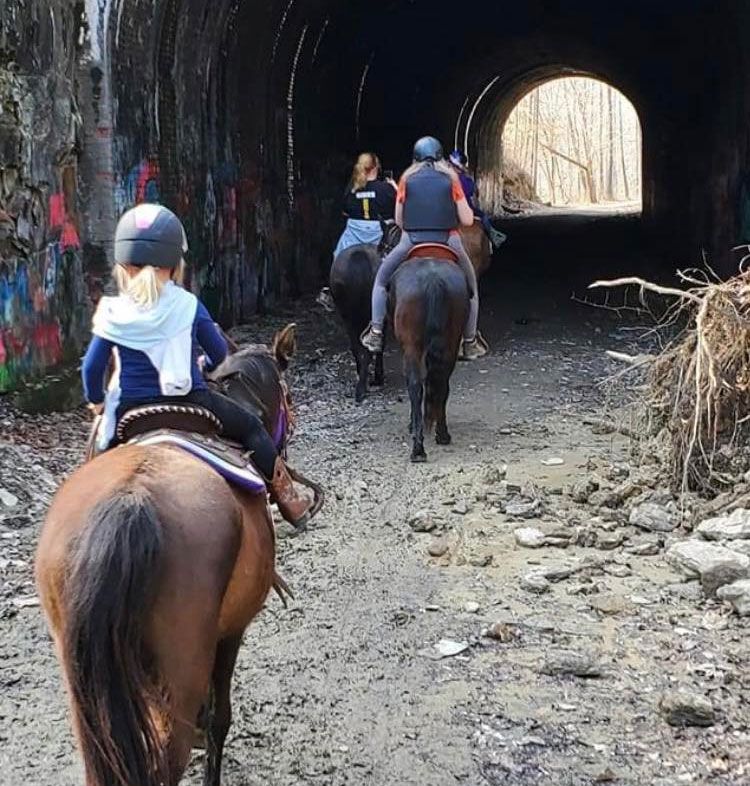 Mustang Discovery Ride
Hannah Catalino & Lisanne Fear
Started 9/28/2021 - Herring Point, DE (south of Cape Henlopen, DE)
Okay, technically, this adventure began last fall, but most of this unique challenge will be occurring this year. Hanna & Lisanne are riding their mustangs for the 5,000 miles from Delaware to California along the American Discovery Trail to inspire the adoption of 5,000 BLM mustangs into loving, educated homes. They began in late September and crossed Delaware, Maryland, and entered West Virginia before stopping for the winter.
With the weather improved, the ride is back on most recently in Hocking Hills State Park in Ohio.
Where to Follow and Fund the Mustang Discovery Ride
Good luck to everyone!
Hike your Hike (or Ride your Ride) — John.