The Legend of 'Cry Baby Bridge' and Meeting Michelle & RayRey
Discover the chilling legends of "Cry Baby Bridge" on the American Discovery Trail. Eerie tales of lost infants, ghostly figures, and a Goatman!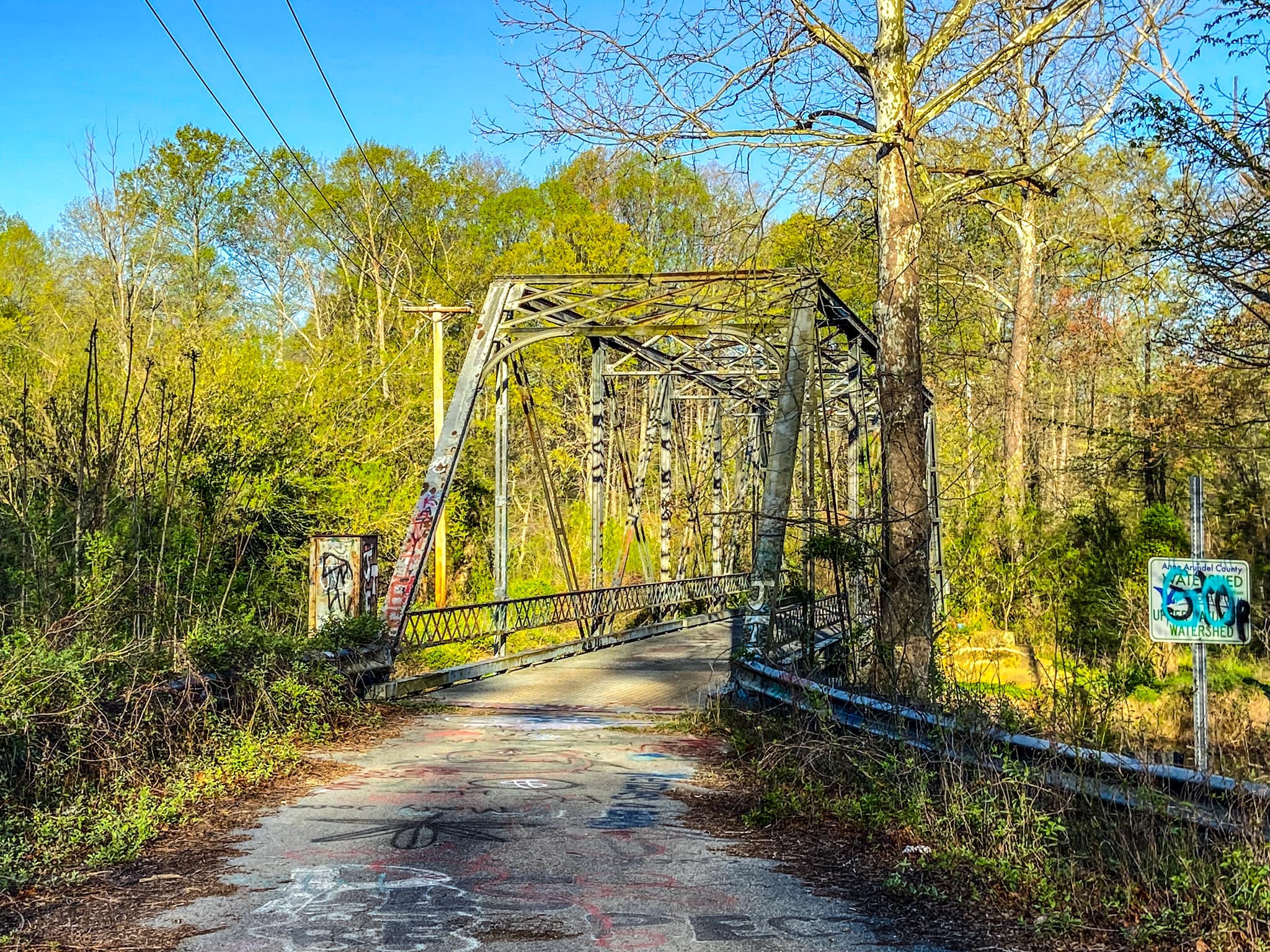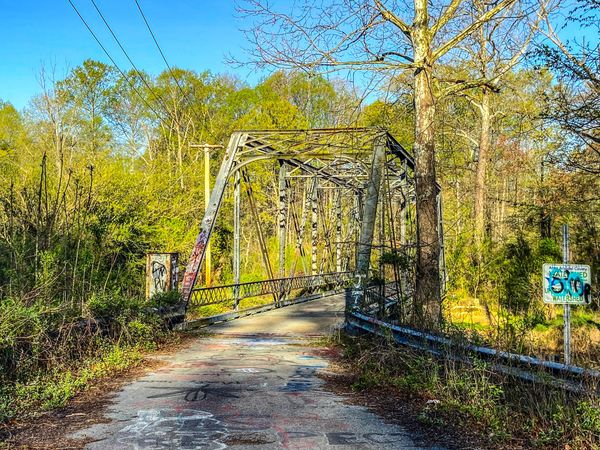 Just east of Bowie on the Anne Arundel/Prince George's County, in Maryland, stands the abandoned "Governor's Bridge."  The one-lane truss bridge spans the Patuxent River and carries with it the nickname "Cry Baby Bridge," two eerie legends and many American Discovery Trail hikers (MD5-30).

Legend #1
The most popular version recounts a tragic accident involving a young mother and her infant child. It's said that one dark, stormy night, the woman's car went off the side of the bridge and plunged into the river below. While the mother drowned in the accident, her infant was never found.  👀
To this day, it's said that if you visit the bridge at night, you might hear the ghostly cries of the lost infant echoing through the darkness. Some visitors have also reported seeing the spectral figure of a distraught woman searching for her child near the bridge.  Or is that figure ...
Legend #2
This story claims that if you park beneath the bridge once the sun sets, you can hear a baby crying or possibly a braying goat. Then suddenly, a Goatman (half-man/half-goat) 🐐  will be upon you, leaping onto your car, attempting to get inside, attack you, or rip you out of your seat!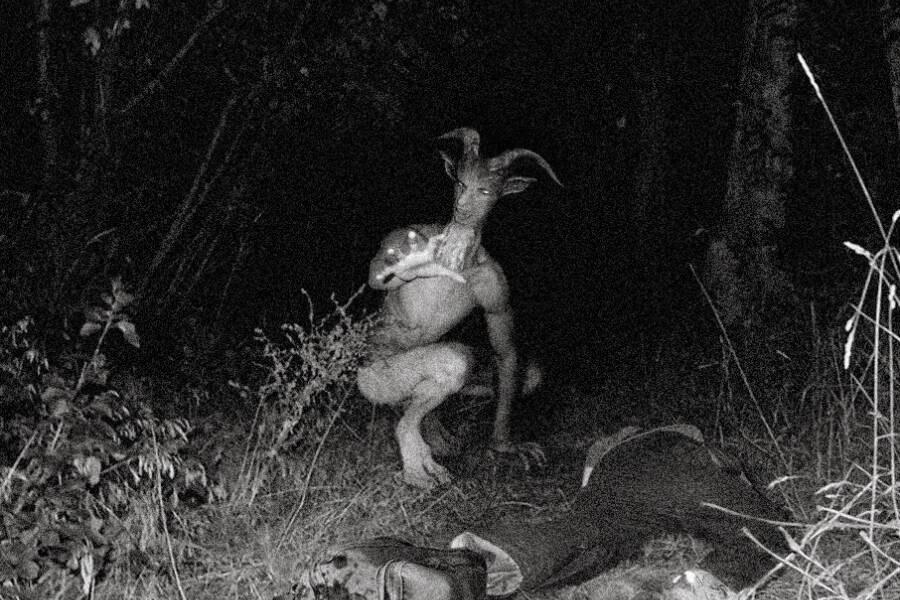 Whew. A lot is going on there.
These legends have now been added to the Hiking America guides and waypoints because hiking the American Discovery Trail should be as much about the "Discovery" of places and meeting people as it is about walking from one side of America to the other.
The bridge and their backstories came up in conversations with the most recent ADT hikers to pass through the area - Ray "RayRey" Renoso and Michelle Strong.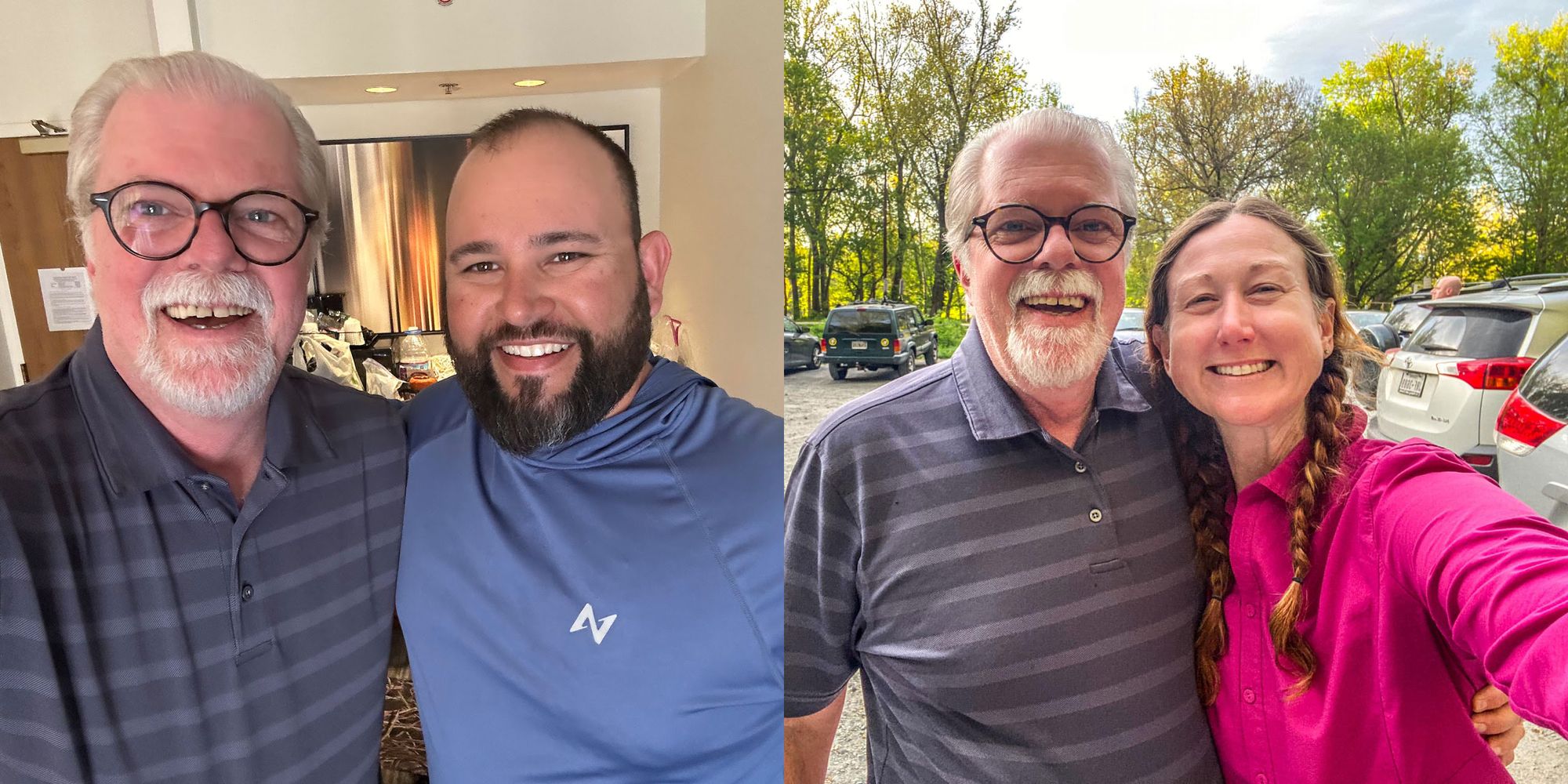 Ray is hiking across America for Disabled Veterans. Michelle is about inspiring and empowering women and girls to be "bold in their lives and take chances and do things they want to do and follow their heart."
Both are now more than halfway up the C&O Canal to West Virginia and beyond!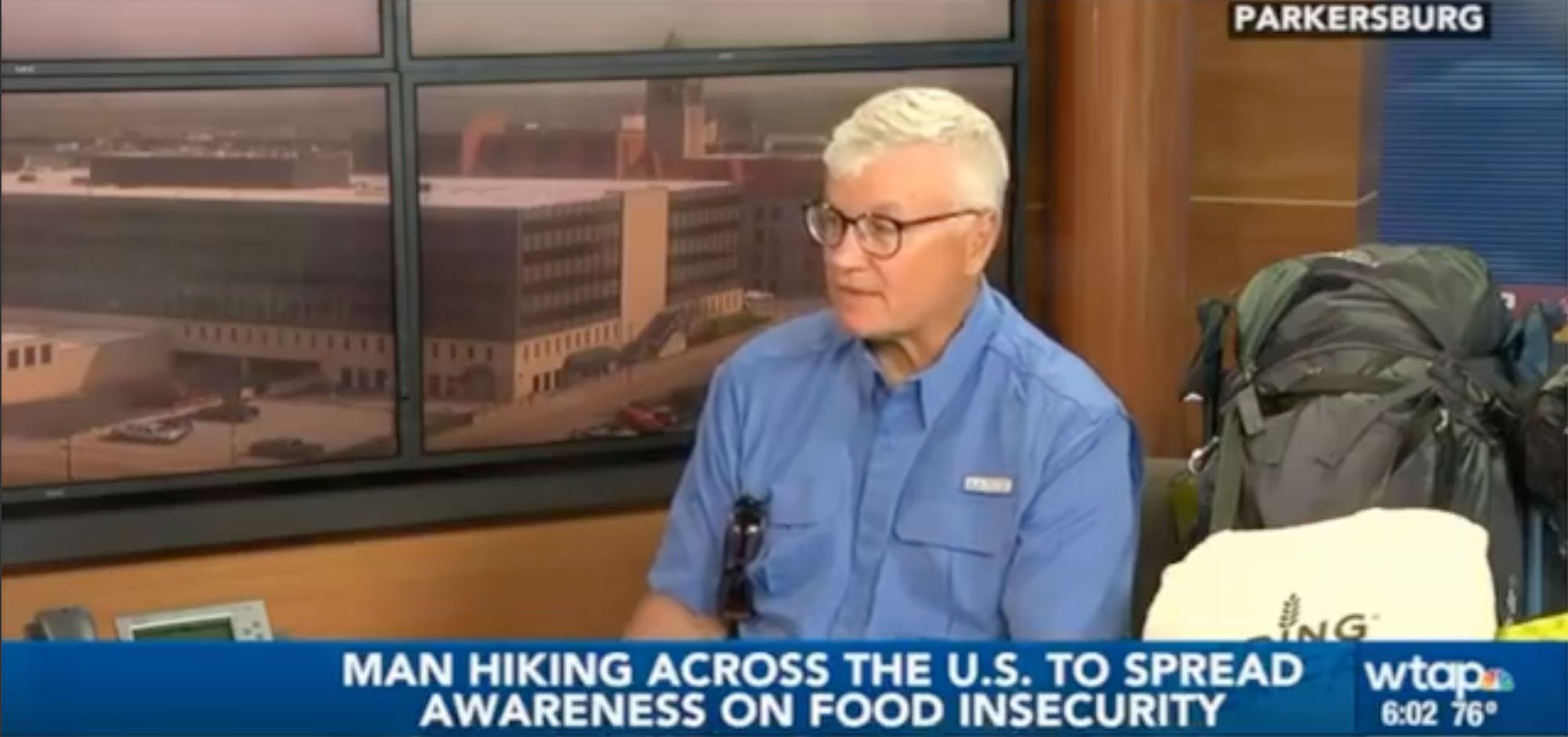 Blackberry Brian is now in Ohio after a couple of zeros in Parkersburg, West Virginia.  One of those days included an appearance on WTAP-TV news! Brian is hiking in Support of Feeding America, a non-profit that supports Food Pantries across the country.
And back with another creepy tale of the night...
Ohio
Segment 6 - Pike Lake State Park to Tar Hollow State Park
We have added a few Hiker Notes from the terrific trail journal, "Victoria's Travels and Tribulations."
In January, she penned a personal account of a hike on the Buckeye Trail's Scioto Trail Section Points #25-29, which was taken in reverse to avoid communication problems. Despite an early start, the hike takes longer than anticipated, and the last section is completed in the dark. 👀
Maryland
Segment 1 - 3 - C & O Canal
With the water turned on for the season, we have added Potable and Non-Potable designations for the dozens of water hydrants in the hiker-biker camping areas.
Segment 5 - Greenbelt to Annapolis
On a tip from RayRey'23, we have updated this segment to make it more efficient along Laurel Bowie Road and added the legends that have haunted the abandoned Governor's Bridge (see above).
Iowa
Segment 3 - Des Moines to Marshalltown
Added eight new service waypoints for Marshalltown, Maxwell, and Collins.
Hike your Hike – John.
60% off select apparel with code MHWAPR60. Valid now - 4/30.