Southern Indiana Segment 5
Are you an American Discovery Trail purist, or do shortcuts tempt you? This segment may help you with your self-awareness. There are new waypoints and hiker notes, as well, in our Southern Indiana guide update.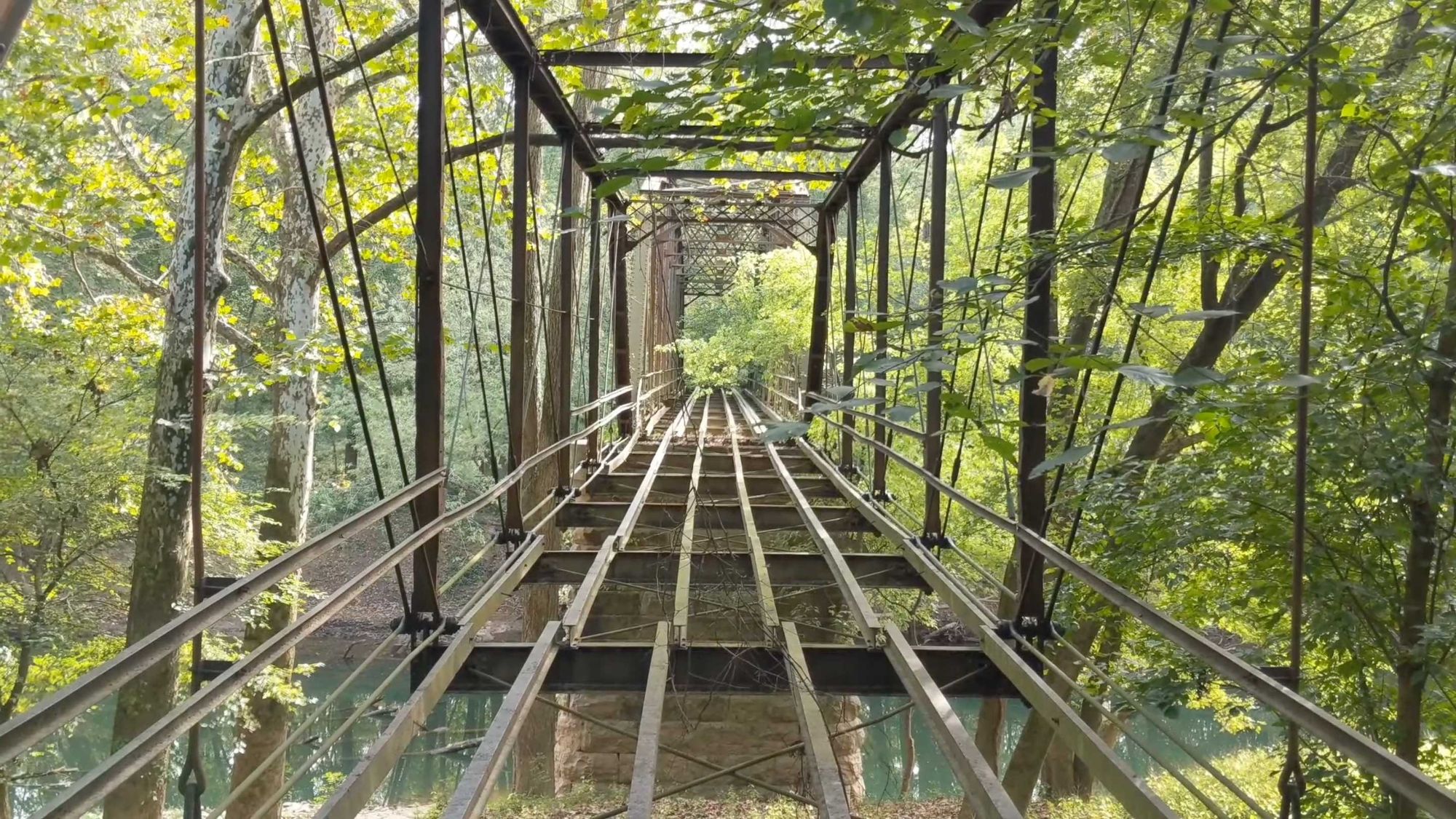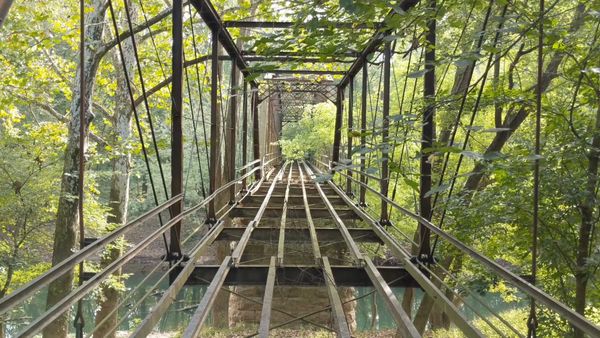 ADT Guide Update
We have made a few updates and added extensive Hiker Notes to the Southern Indiana Segment 5 guide that begins just north of the riverside township of Derby – named for Derby, Ireland. ☘️
The route is 100% on roads and sidewalks, but the views are abundant as you wind high above the Ohio River.  The ADT passes through the Buzzard Roost Recreation Area with free camping into the Eastern Time Zone before passing through Dexter, Alton, Fredonia, and Levenworth.
Then you confront a tempting but risky shortcut decision.  You will pass near the abandoned State Park Bridge – an old steel truss bridge above the Blue River that once connected SR 62 with O'Bannon Woods State Park.  (see bridge location in the lower left of the following map)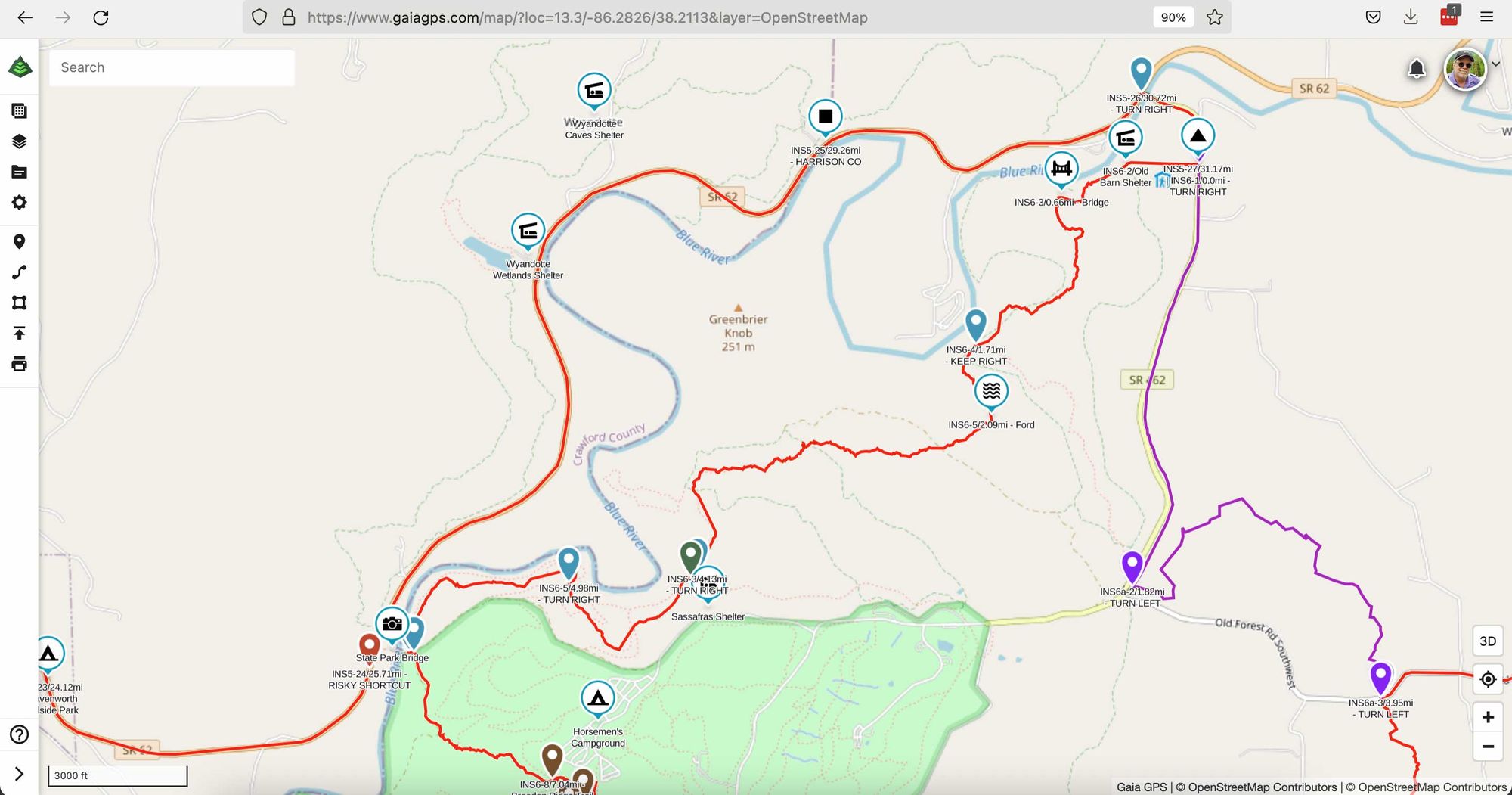 Crossing that bridge, or what's left of it, saves more than 9 miles, as the trail continues northeast up SR 62 before turning back southwest to a spot just on the other side of the Blue River from where you were.  If you are an American Discovery Trail purest or pushing a cart, the decision is easy.  You continue north on SR 62.  But for others, it is tempting to shave half a day off your journey.
In 2019, Mike "I Like Mike" Crowley did it.  And filmed it!
Whether you take it or not, this segment ends as it joins the American Hiking Trail to start Segment 6.
Hike your hike - John.