Colorado Front Range Update
The latest ADT Update includes a reroute of the American Discovery Trail off a section of hot road onto a cool new section of the Front Range Trail in Colorado. Plus 100+ additional waypoints for navigation, services and hiker tips!
We have completed full updates of the American Discovery Trail southern route through Colorado from Indian Creek Campground in the Pike National Forest to picturesque Manitou Springs, passing through the US Air Force Academy, and Colorado Springs. Then it is up the Ute Pass and down Poverty Gulch on the Gold Camp Trail into Cripple Creek.
Tweet
Colorado South Segment 2 and 3 Guides include more than 100 additional waypoints that improve navigation as well as help jump start your planning with dozens of services and hiker notes.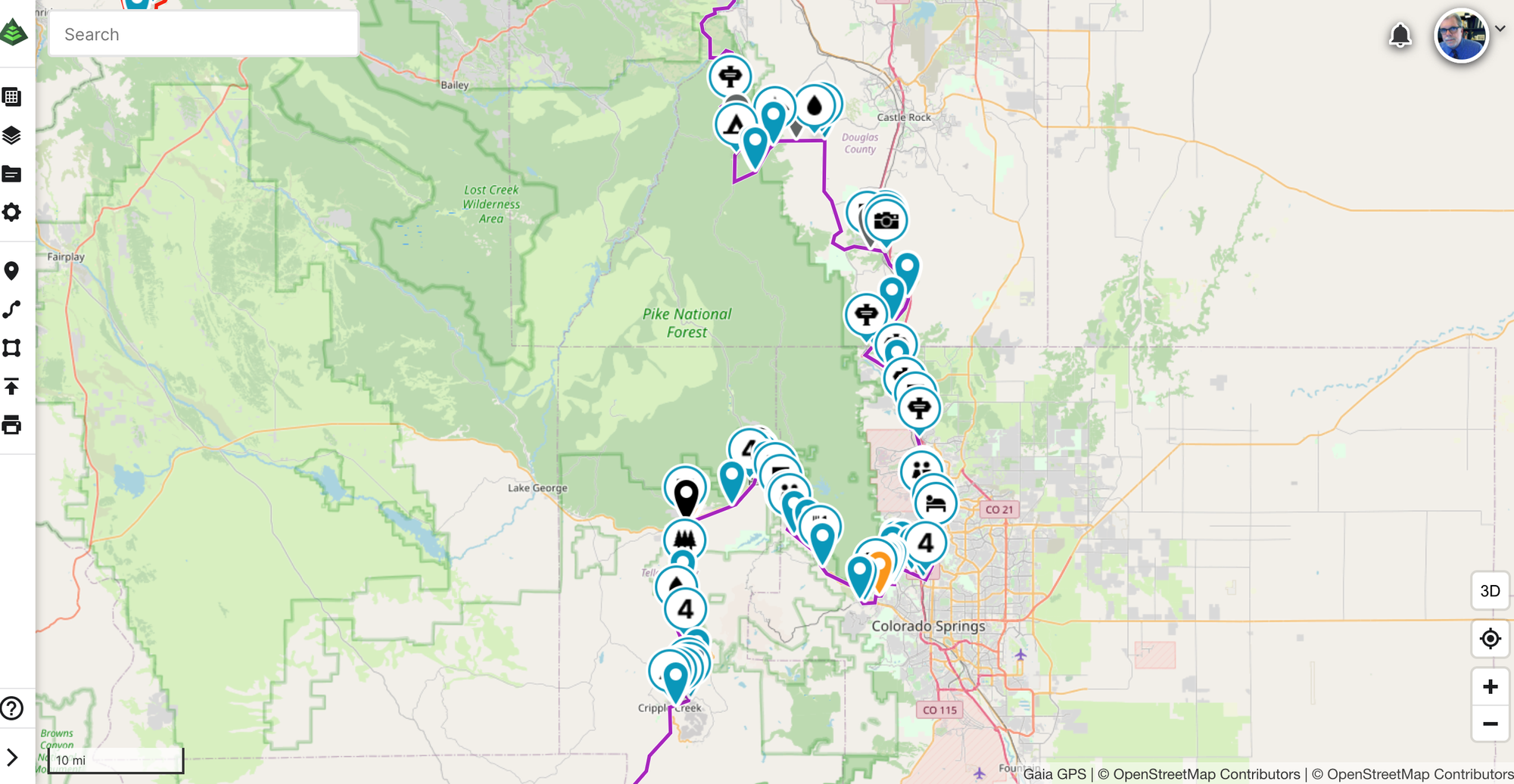 The Guide has been updated to include the New Santa Fe Regional Trail/Colorado Front Range Trail section from Larkspur south that opened right before the pandemic hit. This moves several miles of the American Discovery Trail off roads and onto the FRT – and trimmed mileage by 0.51 miles.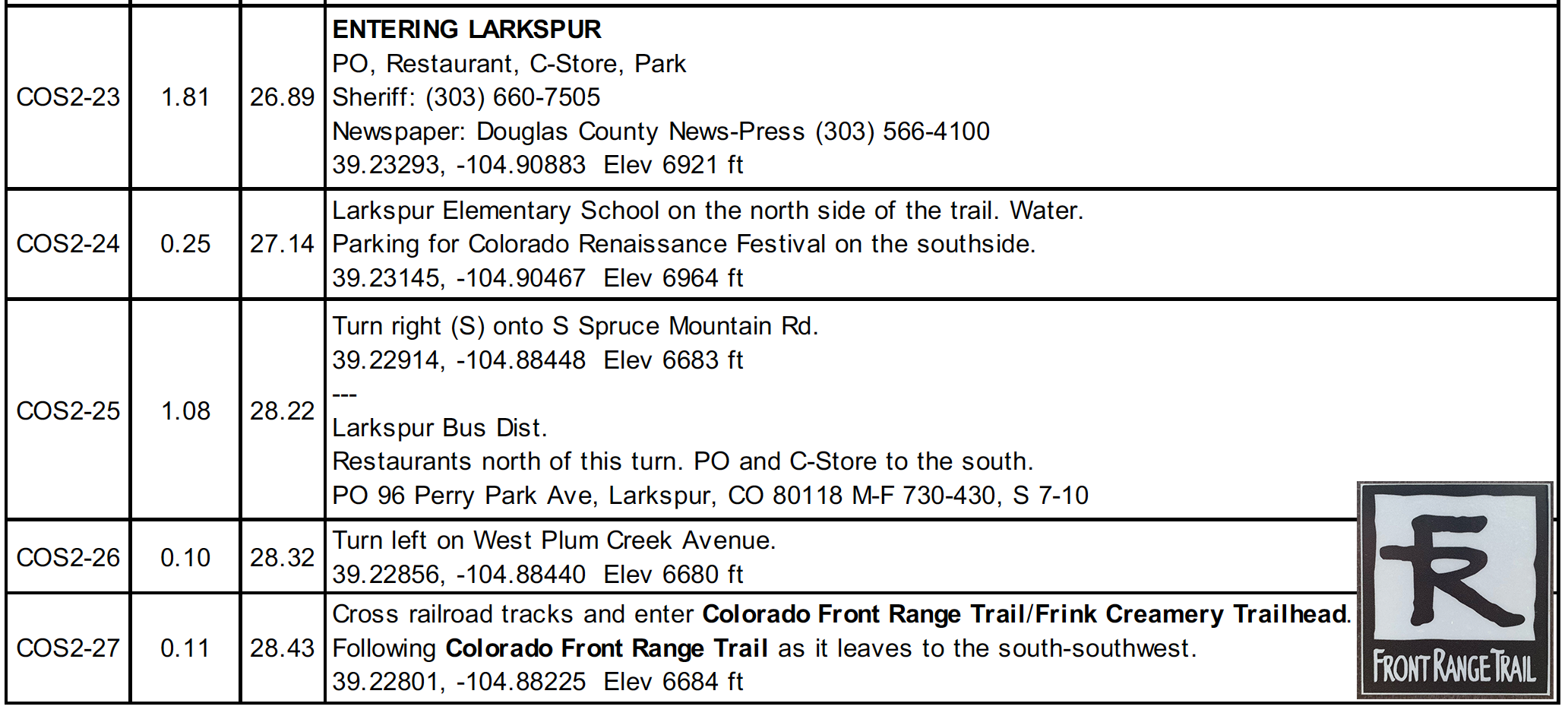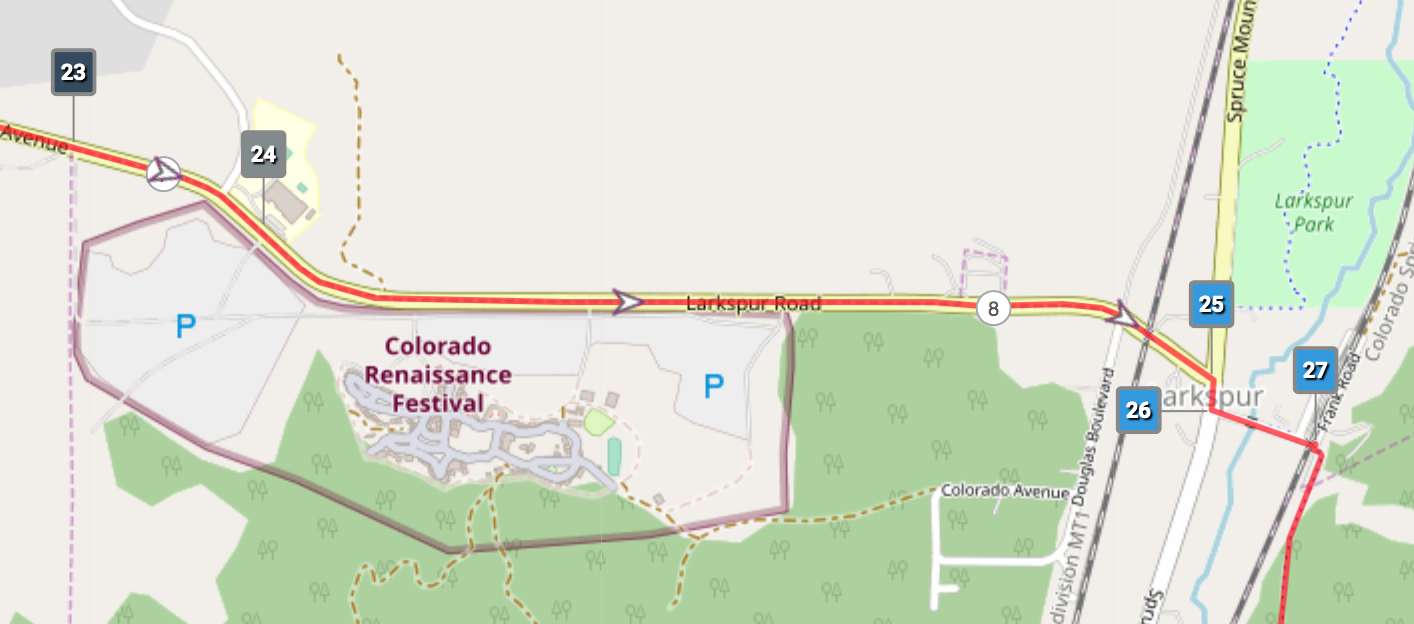 ---
And we continue to increase the resolution of our maps to the new standard of 2-3 miles per page.
The ADT Guide By The Numbers

---
What Else is New?
New ADTS Databook Corrections:
Colorado B Segment 2 Frontrange section
– P20130 - Correct road name, so it reads: Jct CR 61 & CO 67, Bear Left onCO 67.  ALSO, the campground mentioned "in 1 mile on Crags Campground Road" (CR62) is actually three miles from the turn.
– P20140 - Correct the Coordinates to: 38.88550, -105.15789. The coordinates listed are to the entrance of a private ranch.
– P20390 - Remove waypoint. This is not the county line.