Bypassing an Early Colorado Winter
At the request of an on-trail ADT Hiker, we've added a new bypass to the Colorado Southern Route to avoid a collision with early winter at 10k feet.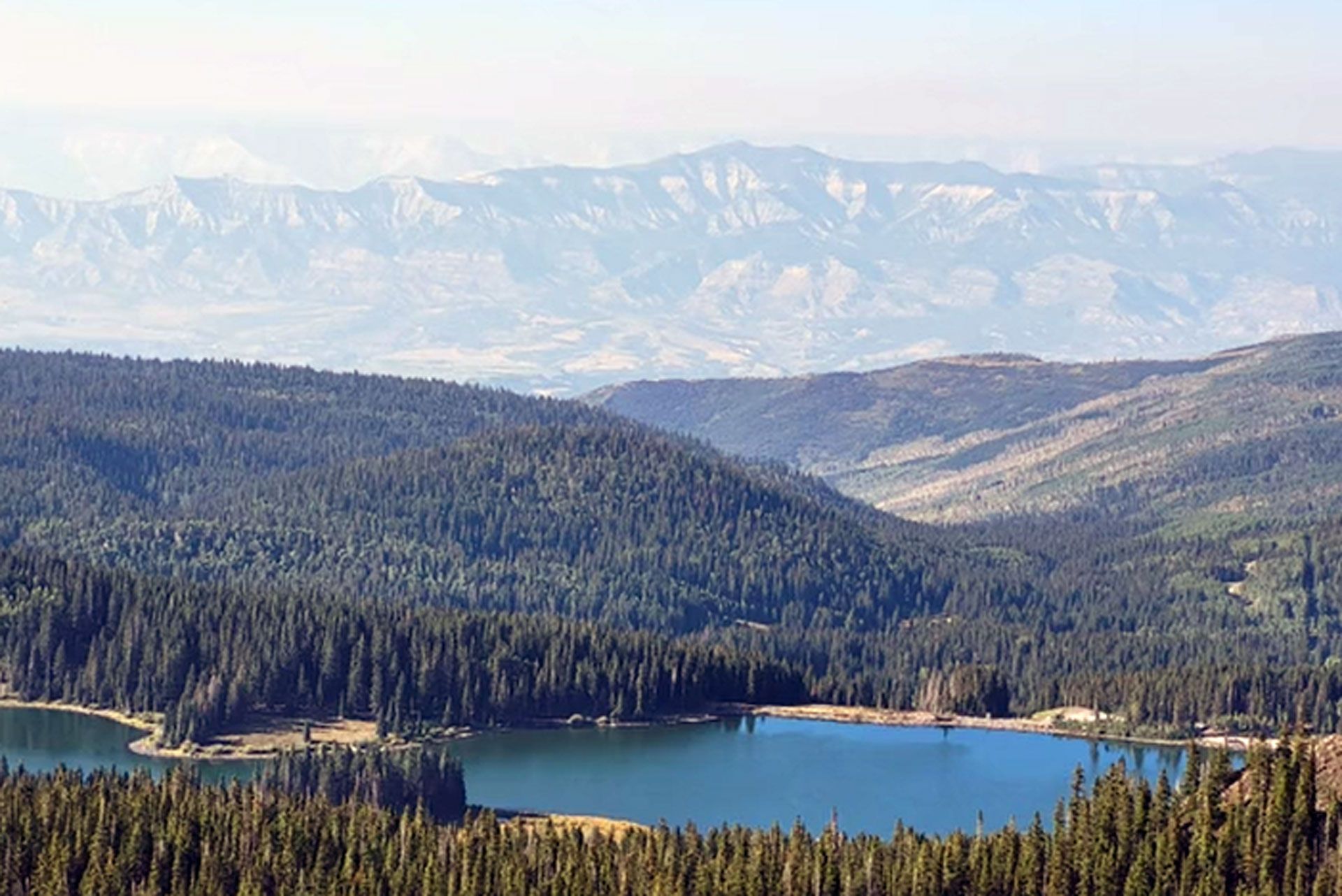 Above 10,000 feet, winter comes much earlier than at lower elevations. Science! 🙄 (I know, but stay with me a second).

Shawn "Ruk Runner" Whitcomb is finishing the +10,000 ft western Colorado section of the American Discovery Trail and should reach Denver in the coming days — where the Northern and Southern ADT Routes diverge at 5,280 ft. Shawn will then take the ADT Southern Route.
But there's a problem.  It's October.
While the ADT Southern Route begins heading due south for Colorado Springs, it takes a hard turn to the WEST and then NORTH, back into the mountains, and back up above 10,000 ft! 🥶 It is a 73.73mi counterclockwise, ear-shaped journey to finally reach Cañon City down at 5,000 ft and then another 45 miles to Pueblo.
It is not a trek you want to tackle in early Fall.
So, Shawn reached out to us to consider an alternative route for him.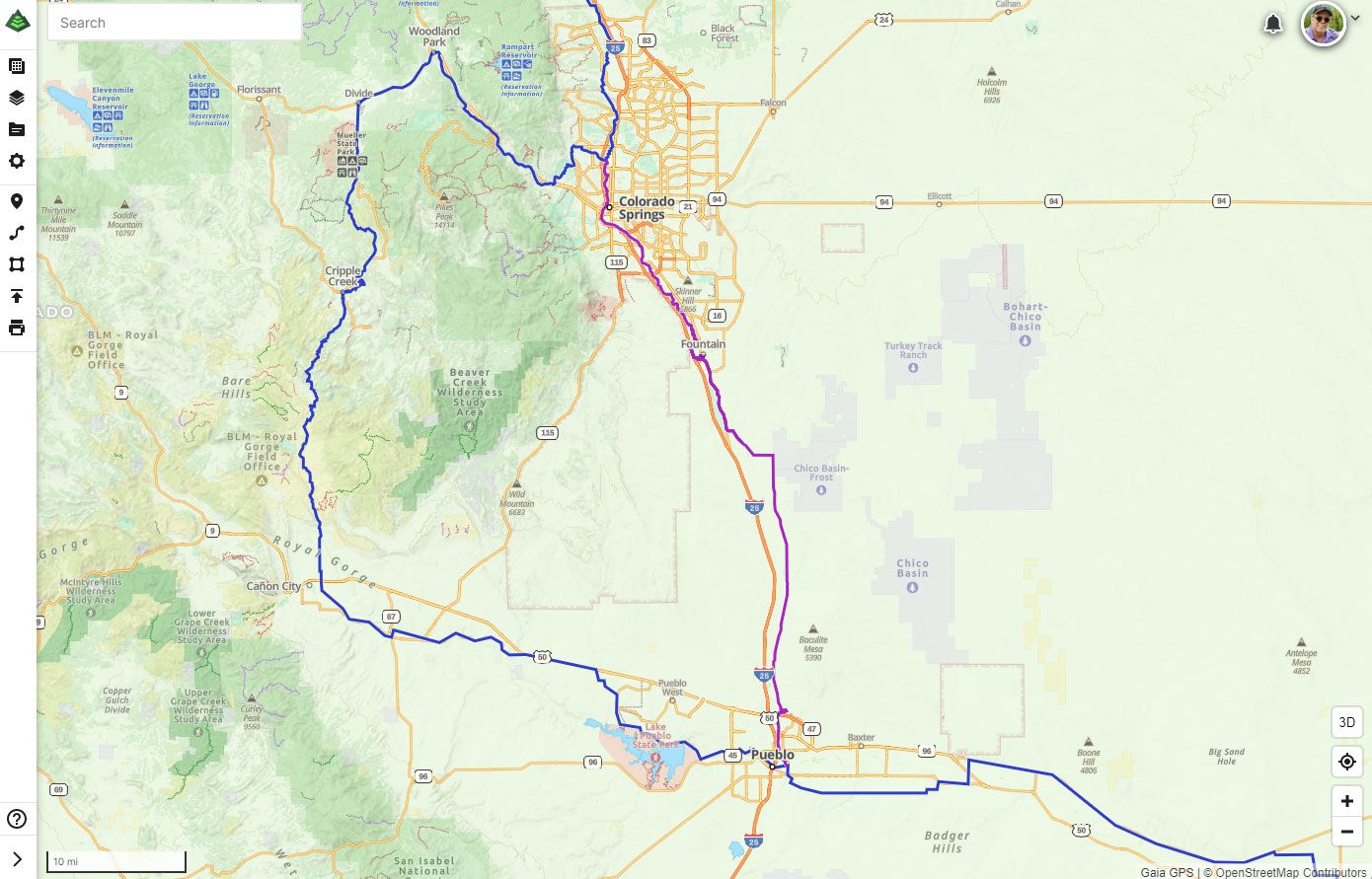 Colorado South Alternate
What we've come up with is a no-brainer. In Colorado Springs, the alternate will continue south on the Pikes Peak Greenway rather than following the Sinton Trail west. The Greenway becomes the Fountain Creek Regional Trail near the confluence of Fountain Creek and Sand Creek. In the town of Fountain, our alternate then follows three rural roads until rejoining the Fountain Creek Multi-Use Path (MUP) in northern Pueblo. It rejoins the ADT Southern Route at the Fountain Creek MUP Confluence.
With Shawn still a couple of weeks away, we will be using the time to work up Hiking America Turn-By-Turns, Maps, and Gaia GPS Hiker Notes and Services waypoints of the route in time for his bypass. And, of course, we'll share with Hiking America members when they are available.
Hiking America prides itself in working closely with our subscribers before a hike and especially during it to aid in the success of those seeking a once-in-a-lifetime thru-hike of America or simply wanting to knock out a section or two here and there.

📚 Books, Resources about the American Discovery Trail
– and trails that are a part of the ADT.
Hey, this week, we have added a new FREE section to the Hiking America website — The Hiking America Library. We have compiled some of the most popular books and resources about the American Discovery Trail. And we will continue to add to the collection. I hope you find it helpful.
Hike Your Hike. — John.