Hiking America Update
This week's update illustrates how long-distance trails are living beings – constantly changing. We have two reroutes of the trail in a short southern Indiana segment. One reroute is born of convenience, the other out of necessity.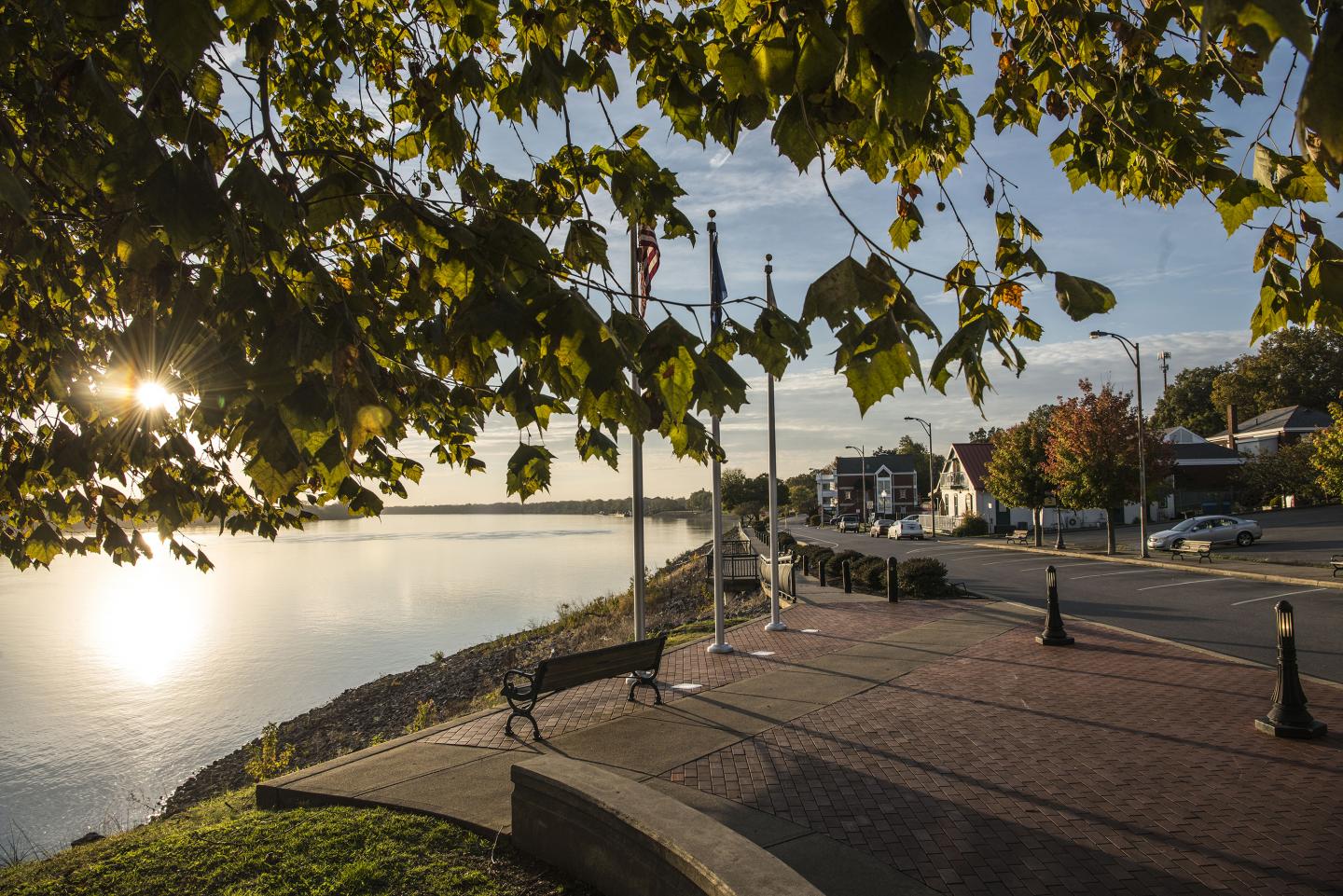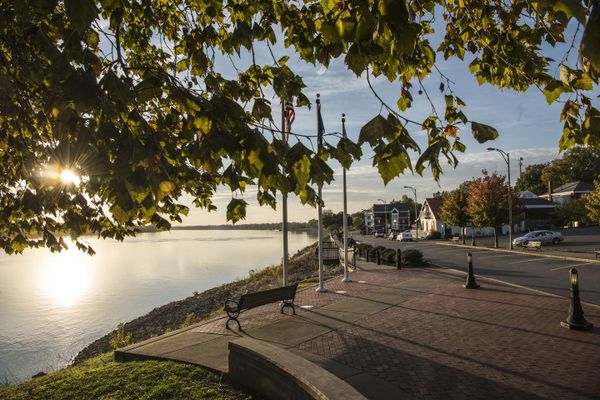 Indiana South - Segment 2
Long-distance trails are living beings.  To be consistently and successfully navigated, they can't be born and then ignored.  Routes and directions are constantly changing, which drives the work of The ADT Guide.
This week's update illustrates that perfectly.
We have two reroutes of the trail in the short Indiana South Segment 2 from Evansville to Boonville, Indiana – one of convenience, the other of necessity.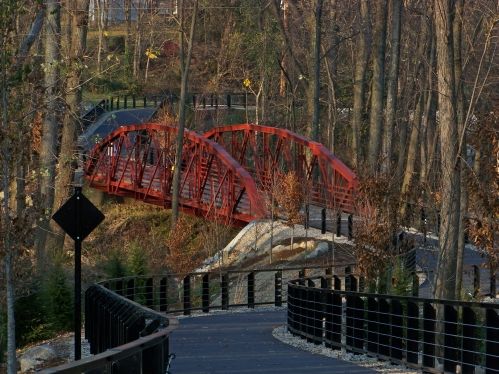 First, we have moved The ADT Guide route off roads and onto 4.34 miles of bike/pedestrian trails recently completed through historic Newburgh, Indiana.  The Rivertown Trail runs from 2 miles east of the Angel Mounds State Historic Site through the heart of downtown Newburgh to the new Locks & Dam Park all along the Ohio River.
The other reroute moves the trail east of Evansville off what was once a quiet "gravel lane to Shawnee Rd" (ADTS current waypoint H50310) along the Ohio River ...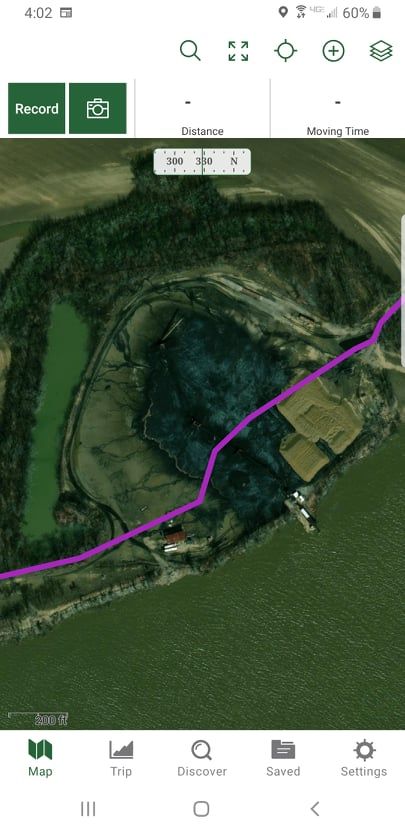 and now is Mulzer Crushed Stone's OHSA regulated off-loading barge and storage facility 👀  with a twin facility to its east.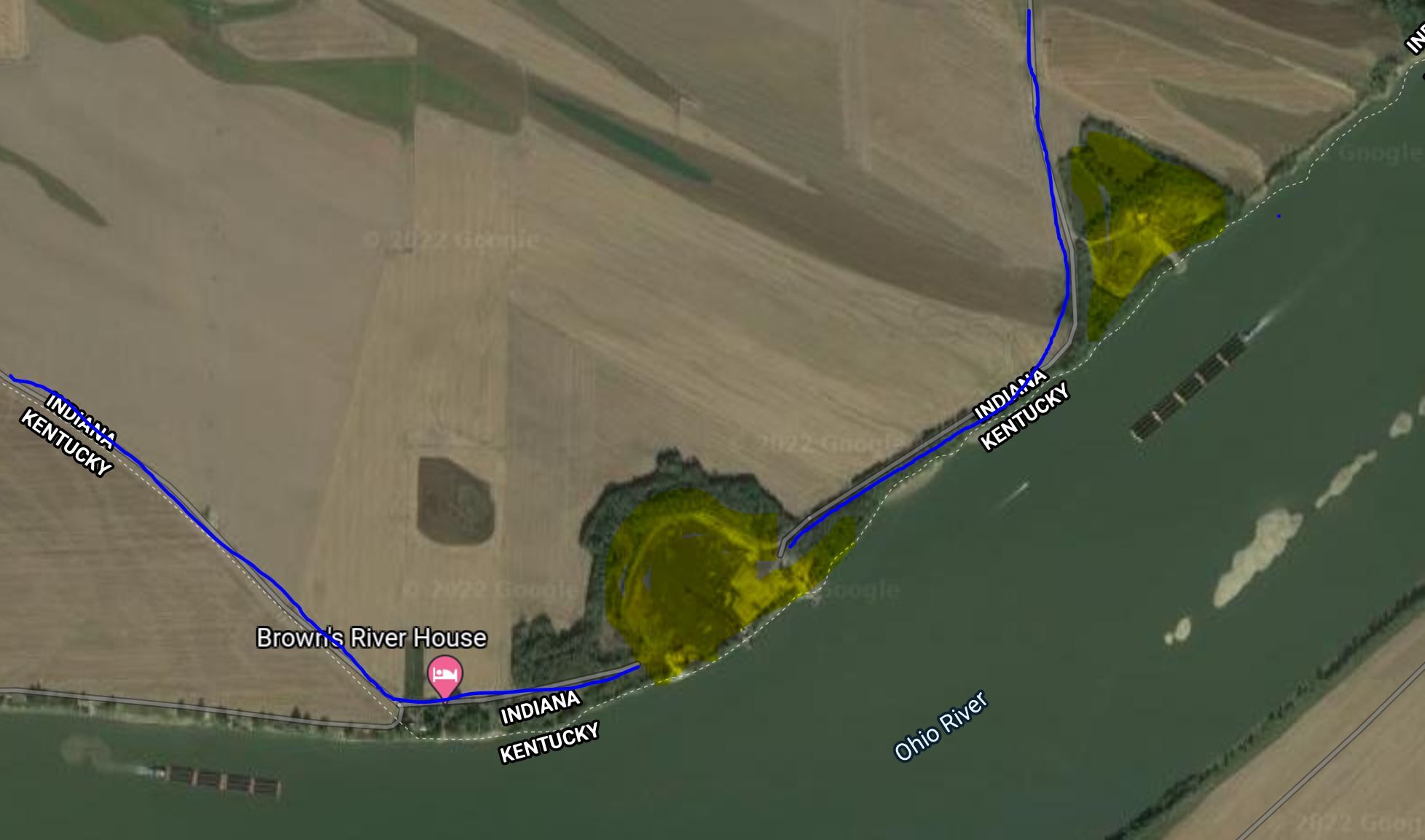 "It would be highly unsafe for anyone to travel through without permission, an escort, or the proper PPE & site-specific training," a Mulzer rep told me this week.  "Sand Pit Road ends at the entrance to our site to the east, and Shawnee Road ends to the west side of our property, so there is no public road access through that area.  We also wanted to note that what looks to be a road around the perimeter of the facility to the north is actually a haul road inside our property, which would make it off-limits for public use as well."  
There is good news in all of this.  The new route moves the trail north (see crane icon near the bottom for the location of Mulzer's Barge facility, the old trail route), shortens the segment by 3.71 miles, and, best of all, makes Evansville a much easier resupply town.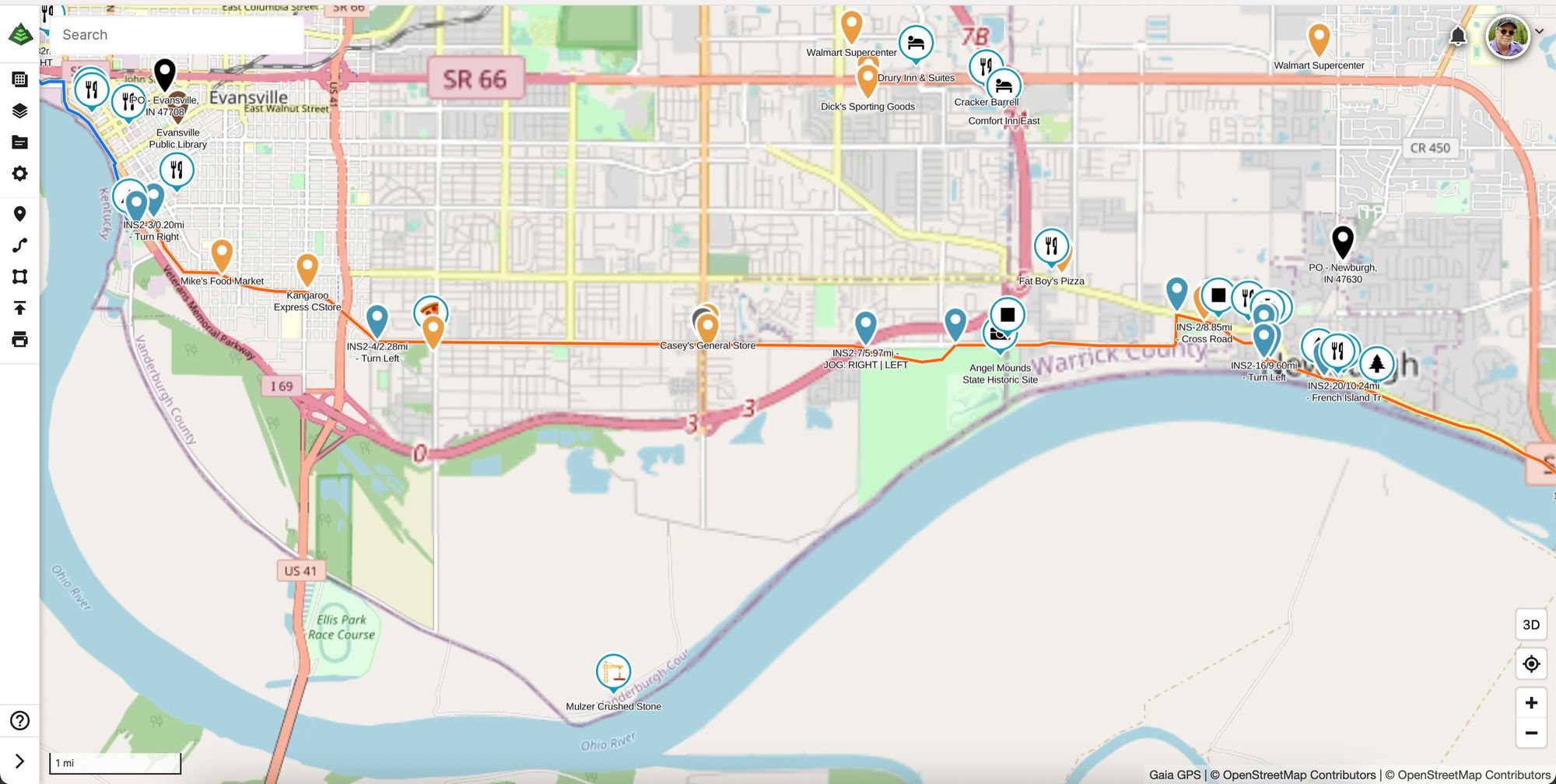 Hike Your Hike - John.