Dispersed Camping at Dispersed Church
Question: Would you stealth camp in a public cemetery? If so, great! So how about camping next to an abandoned church in Southern Indiana?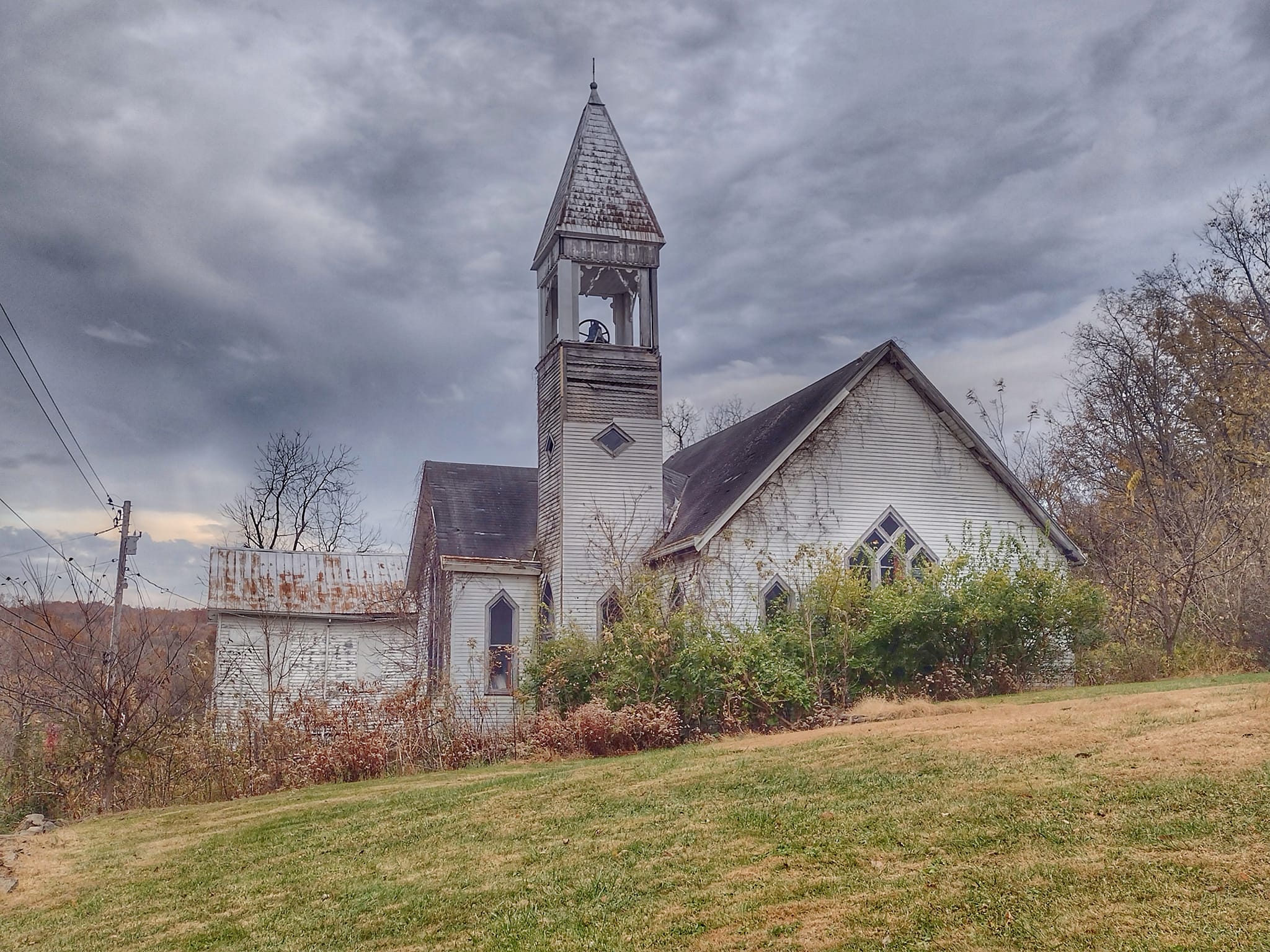 In 2019, we worked with Mike "I like Mike" Crowley on his West-to-East American Discovery Trail crossing. Great guy and we are friends to this day. But he had one – shall we say, fascinating stealth hiking tip; camping in public cemeteries! "It's quiet, and no one bothers you," he told me.
After the creep factor recedes, it makes all the sense in the world!
Fast forward three years, and Bernie Krausse (Class of 2022) sends me a dispersed camp Hiker Note that, I admit, raised the hair on my arm briefly. The site he found is next to a beautiful but abandoned church (above)!
For those interested, you can get permission from the owner of the property, who lives across the street. The things you discover on the American Discovery Trail!
It highlights the latest...

Indiana - Southern Route
This week, we have added new Trail Angel information for lodging in Madison. Updated directions and Gaia GPS waypoints now indicate 1) the location of a new dispersed campsite next to an abandoned church (see above),  2) a lovely spot for m d-day rest, and 3) a new resupply store.
Coordinates and Hiker Notes for 15 campsites between Deam Lake and Henryville along the Knobstone Trail.
New resupply notes for Lexington.
Added a possible stealth camping site near Hanover.
Ohio
Segment 1 - Elizabethtown to Cincinnati
Added 37 new Hiker Notes to include places to eat, sleep, rehydrate, and poop. And rerouted the track off-road and onto a bike path through a park west of Covington. New maps and Gaia GPS track.
And before you think, this year is starting swimmingly...
🙄 Missouri
Beginning January 1, 2023, sleeping or camping on Missouri public land is illegal and subject to a misdemeanor charge and fine.
And, yes, this includes the KATY Trail.
Hike Your Hike...but be careful where you sleep. John.