Update: Eastern Kansas
An update of the final 241 miles of the American Discovery Trail through Eastern Kansas are complete and available – from Lawrence to the Missouri State Line.
Three segments encompassing 241 miles of eastern Kansas are now completely updated and available – from McPherson to the Missouri State Line. The updates included 61 additional waypoints updating directions with the latest detour information, plus services and hiker notes. Our digital maps of the area have increased resolution to 2-3 miles per page.

The trek across the eastern half of Kansas begins in McPherson with plenty of services and a Walmart Supercenter an easy .56 mile off the trail.
From there it is on to the small town of Galva.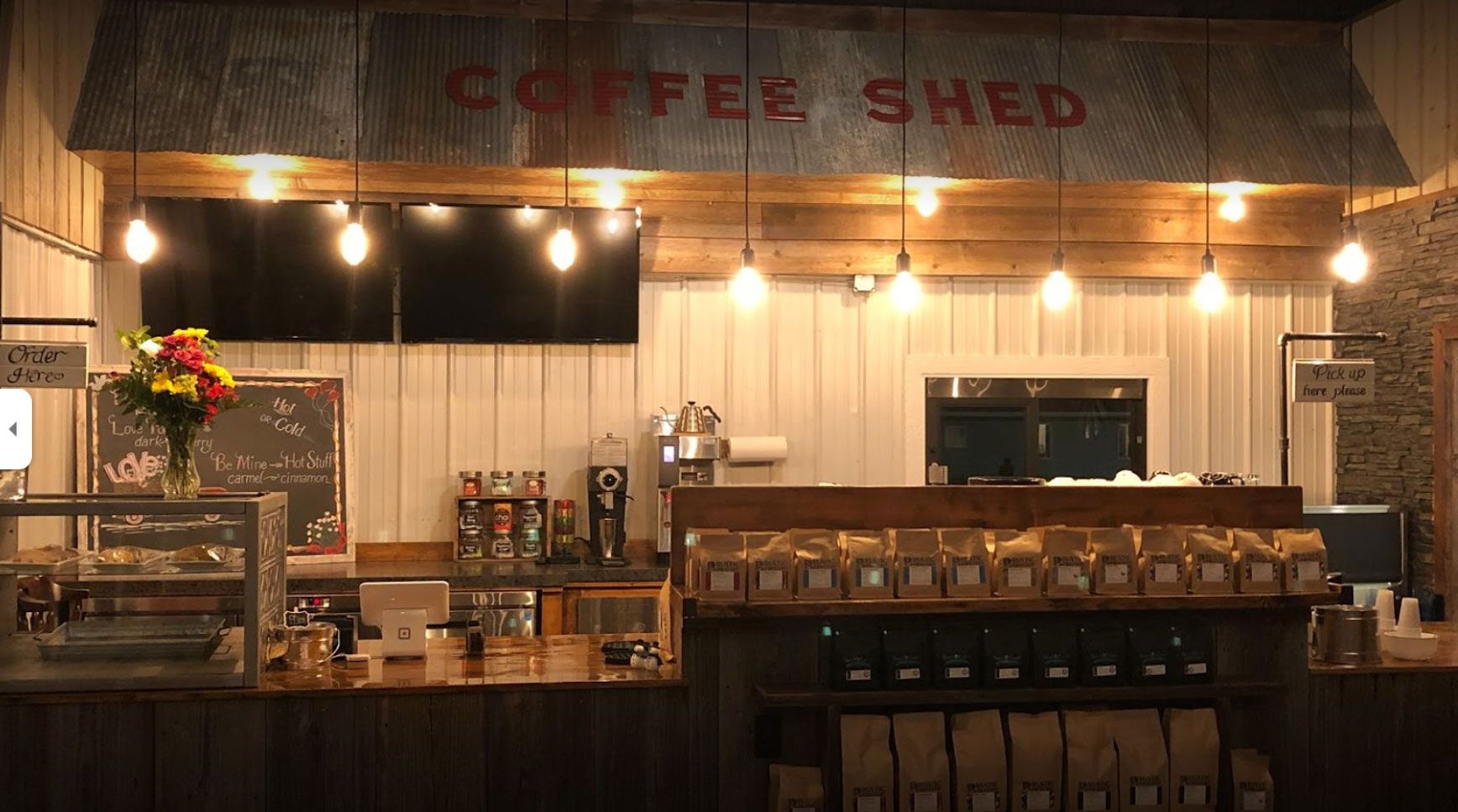 "I told Susan (Coffee Shed owner) I've been craving watermellon. So she made me a combination of watermellon, blueberry, and iced tea and a little shot of cherry and that was great!"-MC'19
There is camping available in the McPherson County State Park, food, and a Post Office in Durham. In Tampa, you can camp in the City Park.
"OK to camp in city park under shelter. Water and restrooms are usually locked but knock on the mayor's door (his name is Tim and he's in the gray house next to the Catholic Church) and he'll unlock them for you." MC-'19
Romona and Herington are next.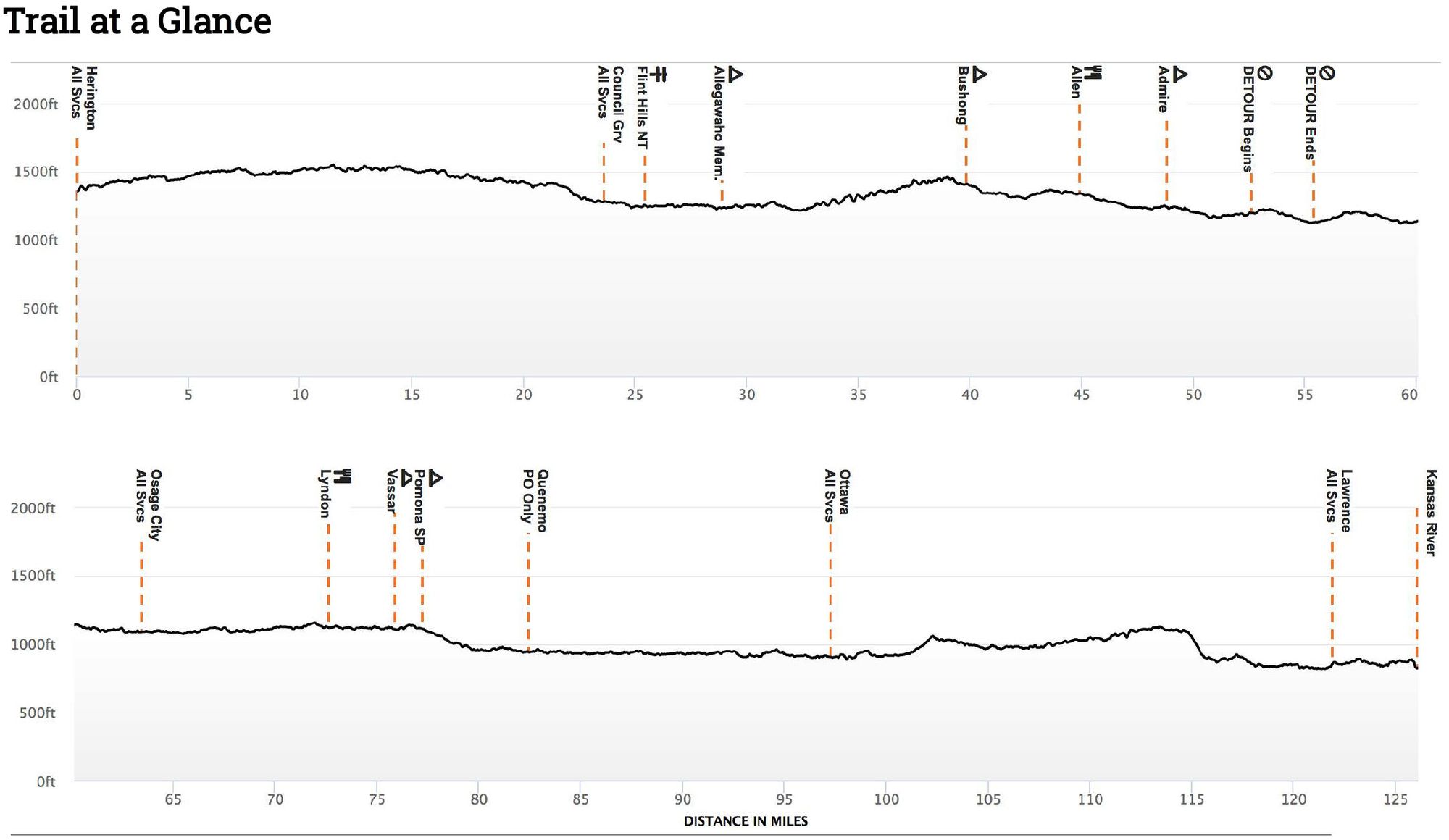 Herington is home of the Herbal Emporium.
Herbal Emporium M-F 9-5, Sa 9-2, Closed Su  0.21mi E of trail
"There's a couple -Ryan and Dani -that own a shop, Herbal Emporium.  Ryan is the unofficial "welcomer" of hikers. He and Dani help maintain the ADT, here. They have an ADT bandana that they'll have you sign." - Plan De-'19
In Council Grove, you pick up the Flint Hills Nature Trail and follow it nearly 70 miles through almost a dozen small former rail towns.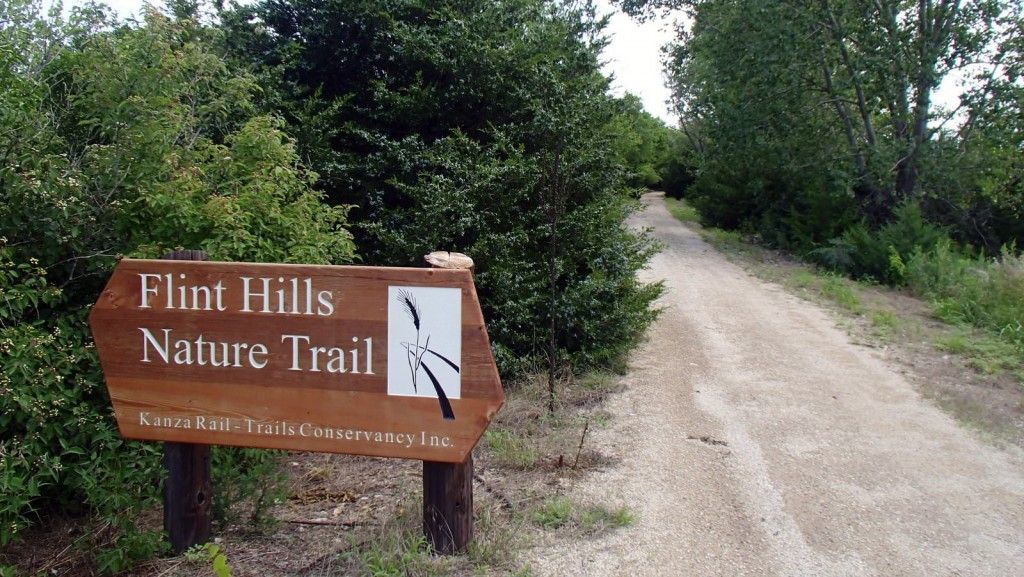 Segment 8 through Eastern Kansas begins with a 4.75-mile hike on the Lawrence Levee Trail along the Kansas River.  Then it's road walking through Eudora, De Soto, and Lenexa.  The American Discovery Trail joins the Gary L. Haller Trail and Mahaffie Creek Trail west of Olathe. After a brief road jaunt, the ADT picks up the Indian Creek Greenway and follows it to the Missouri border...and beyond.
It is an easily traveled segment with plenty of services along the way.