Clay's Hiker Gold, & Salt Creek Bridge Part Deux
ADT Guide Hiker Notes are pure gold when you're staring down a 20-miler and wondering what's ahead!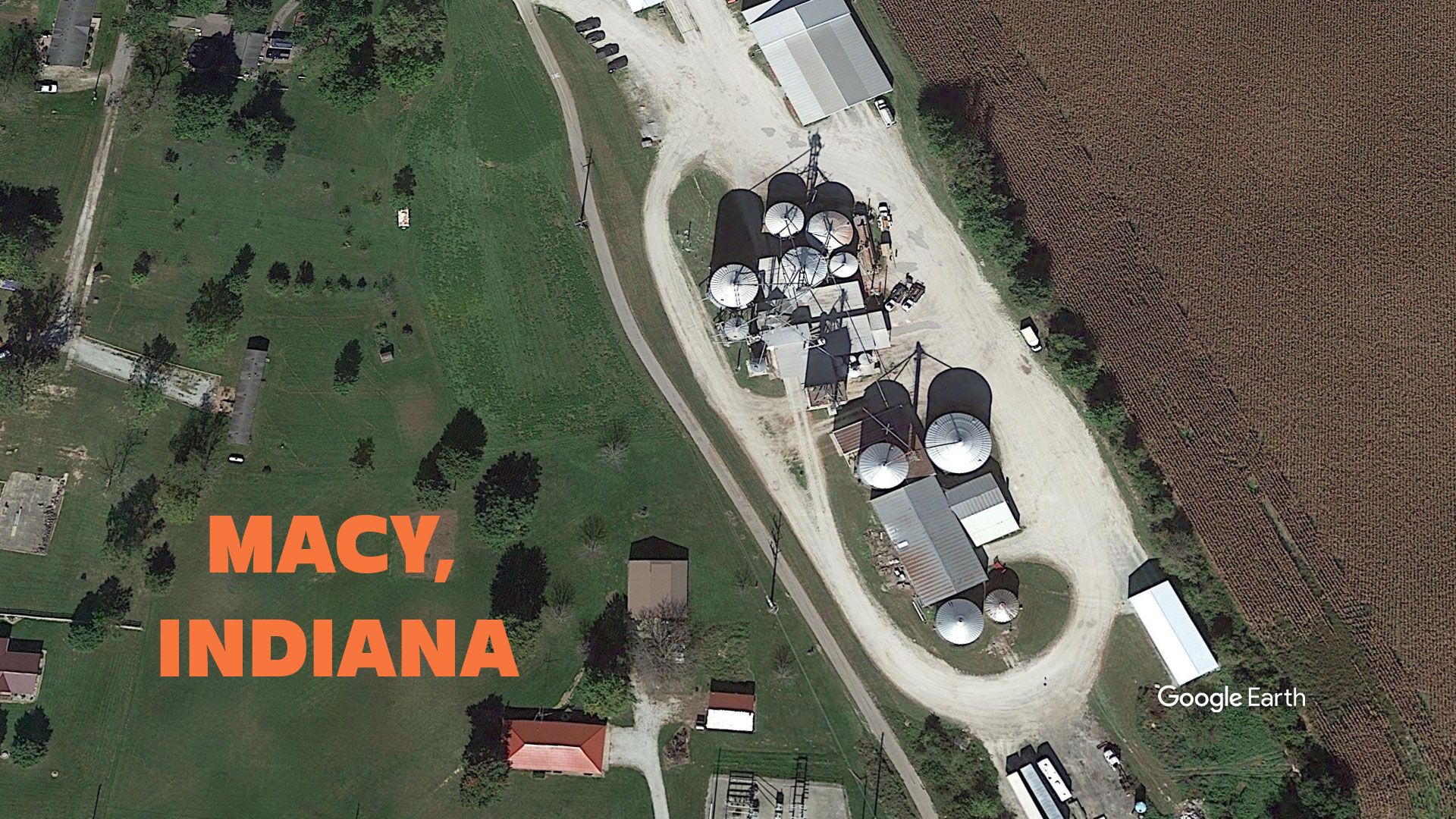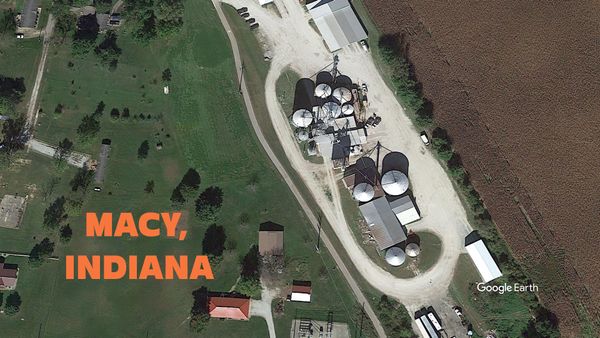 'Clay Hikes' has pushed into Iowa this week. And also pushed out more than a dozen Hiker Notes to us, including more than a half dozen new places to camp through Northern Indiana. These little nuggets of On-Trail wisdom that we collect almost daily are gold when staring down a 20-mile day and wondering what's ahead.  
They turn waypoints into a plan and directions into a Guide!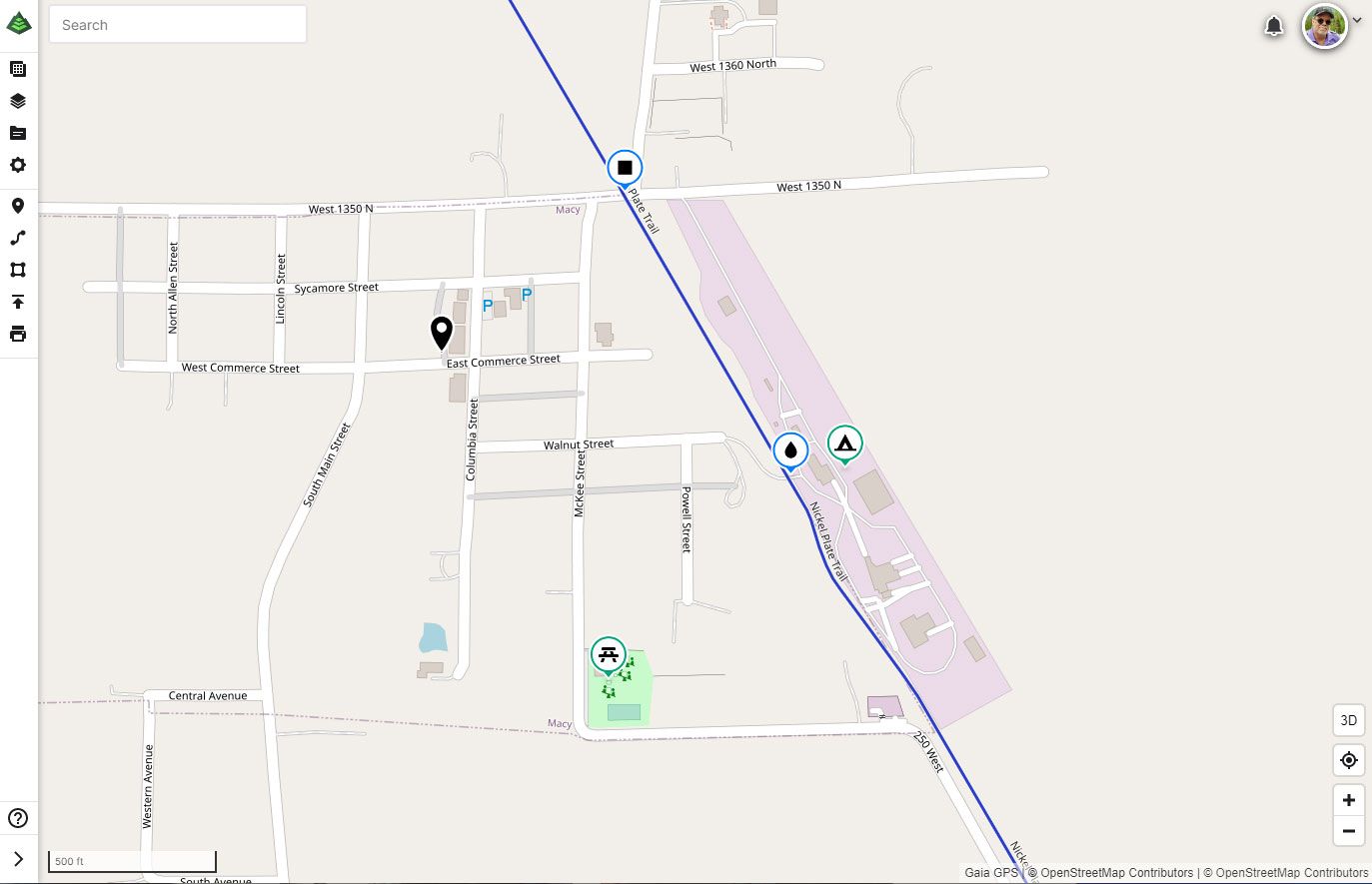 ---
Missouri - Segment 4: KATY Trail - Boonville to Jefferson City
This week, we have added a few updates, beginning with a new detour for the KATY trail in Missouri that will be around for probably the rest of the calendar year.  
After replacing the Salt Creek Bridge that washed away in the 2019 flood, MoDOT is now replacing the Salt Creek Bridge ABOVE that one! No flood damage, just really old — 1941.
The detour is a cinch — Hiking on the gravel access roads MoDOT created to install Salt Creek Bridge #1.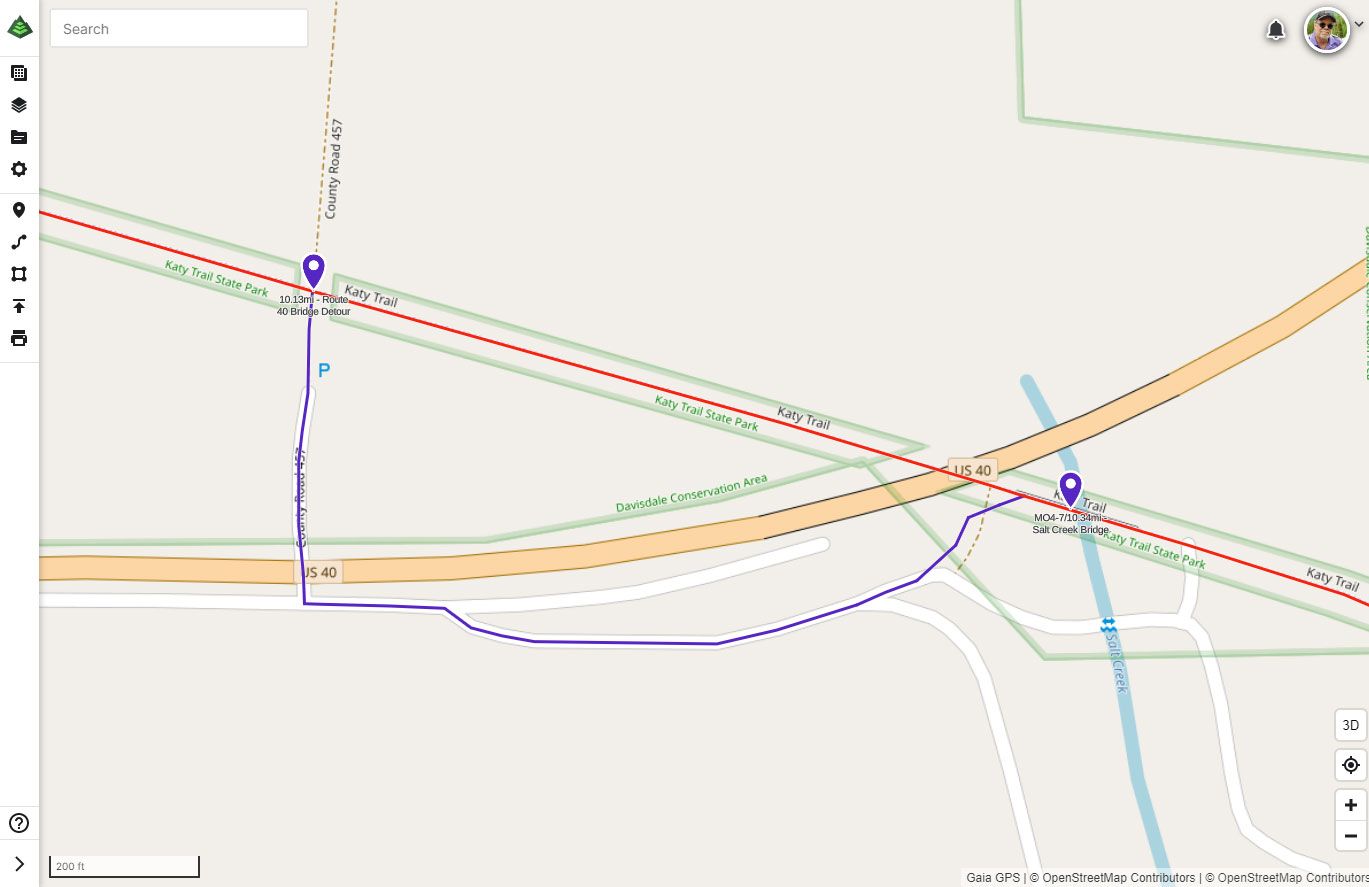 And just down river from that detour is one more where the Katy Trail floods frequently. They have closed the trail in a small section, just NW of Claysville, for a dredging operation to finally correct it. An excellent parallel dirt road gets you around it.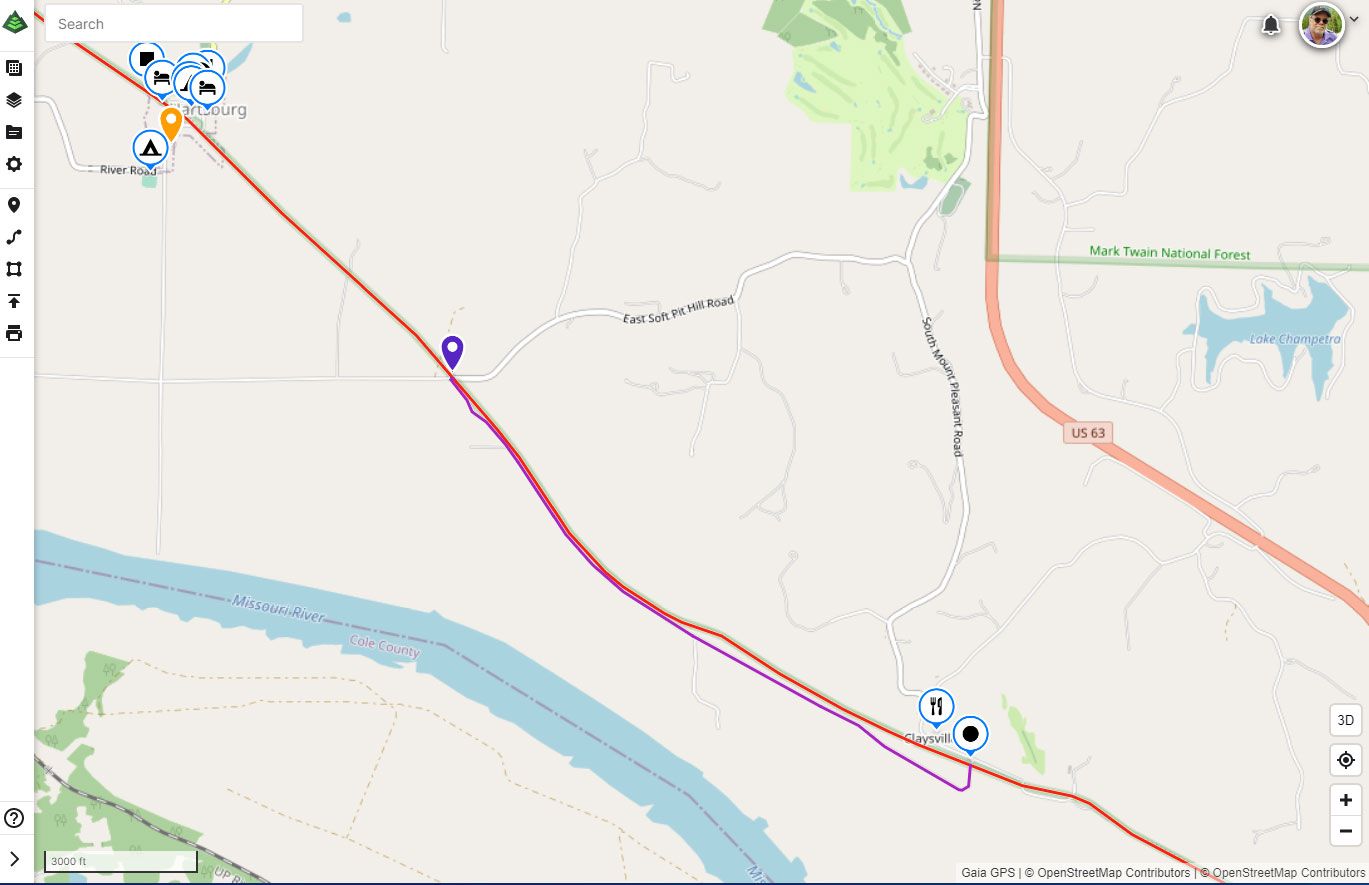 ---
The American Discovery Trail follows Ohio's Buckeye Trail for seven complete sections and two partials through the southern part of the state.   To help your navigation, we have included the Buckeye Trail Section Point numbers as a helpful reference on our Turn-By-Turn directions and Gaia GPS waypoints when you are also using the BTA guides and maps.

Hike Your Hike — John.