Exciting Expansion: A Closer Look at the Old Man's Cave Update on the Buckeye Trail
Discover the major update to the Buckeye Trail's Old Man's Cave section, featuring new paths through State Nature Preserves and scenic highlights.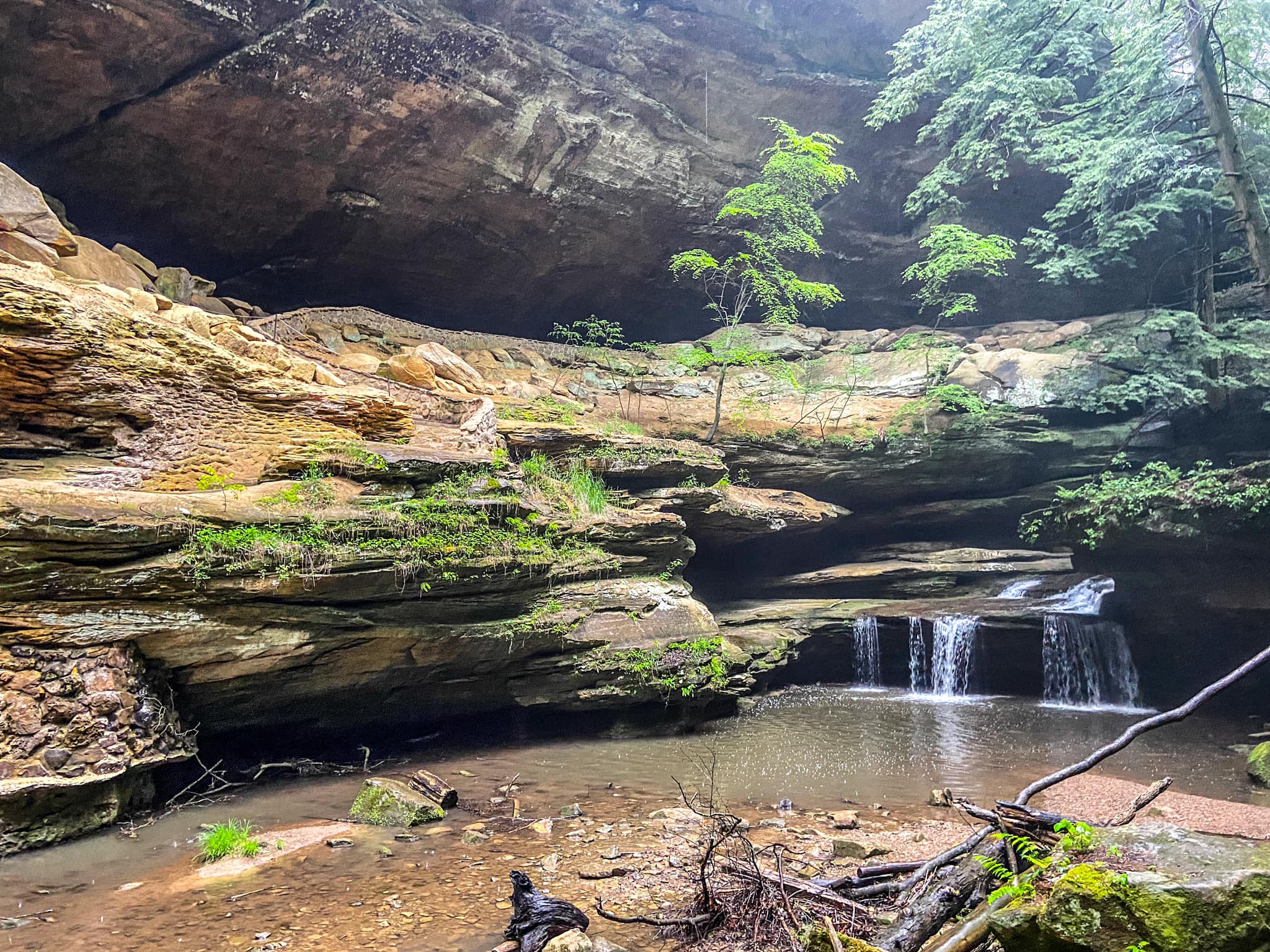 Summer brought more than sunshine and long days to the Buckeye Trail in Southern Ohio; it also brought a game-changing update to the cherished Old Man's Cave section.
After a decade-long effort, the Ohio Department of Natural Resources (ODNR) and the Division of Natural Areas and Preserves (DNAP) have approved a reroute that takes the trail through two previously restricted State Nature Preserves: Little Rocky Hollow and Sheick Hollow.

Ohio - Segment 7 - Tar Hollow State Park to Logan
A Decade in the Making
Byron Guy, co-section Supervisor for the Old Man's Cave area, made the announcement this summer on the Buckeye Trail's official website. "The effort to gain trail back in this area has taken ten years to accomplish," Guy noted. His call for hikers to follow Leave No Trace principles and remain on the designated paths underscores the fragility and significance of this newly accessible environment.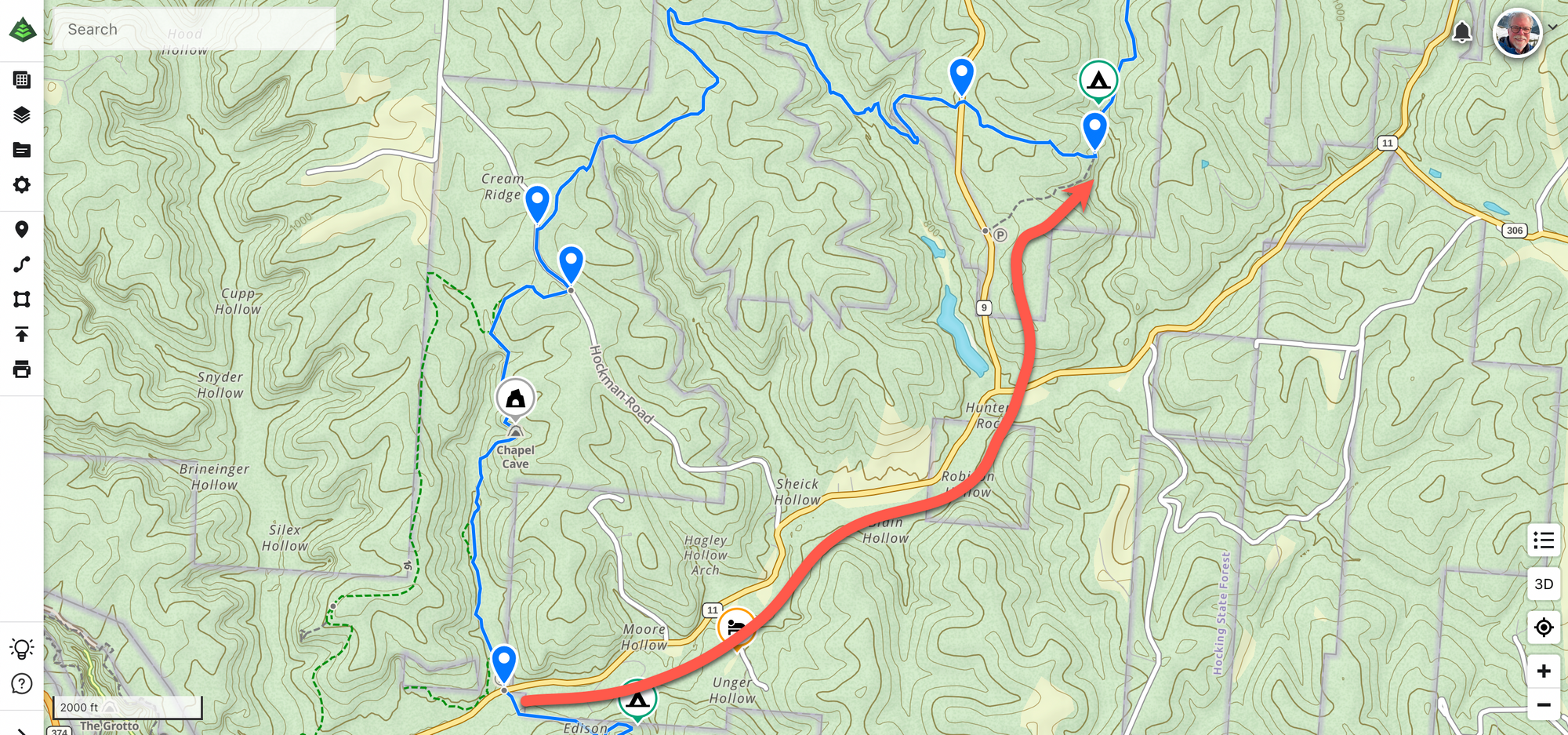 Safety Improvements
Previously, the trail (indicated in red above) followed two, two-lane county roads without shoulders: Big Pine Road (CR 11) and Kreashbaum Rd (CR 9). The reroute (above in blue) is not just a scenic improvement; it's a safety upgrade that moves hikers off these potentially dangerous roads and onto genuine trail paths.
Trail Length and Experience
The update adds approximately 1.58 miles to the Buckeye Trail and, by extension, the American Discovery Trail. While this may require a bit more stamina, the rewards are well worth the extra effort.
The Scenic Upgrade
Hocking State Forest
The new trail section winds through the dense, green canopy of Hocking State Forest, renowned for its thick hemlock and birch trees. But that's not all: hikers will be treated to stunning rock formations, cascading waterfalls, and an array of diverse plant life.
And this –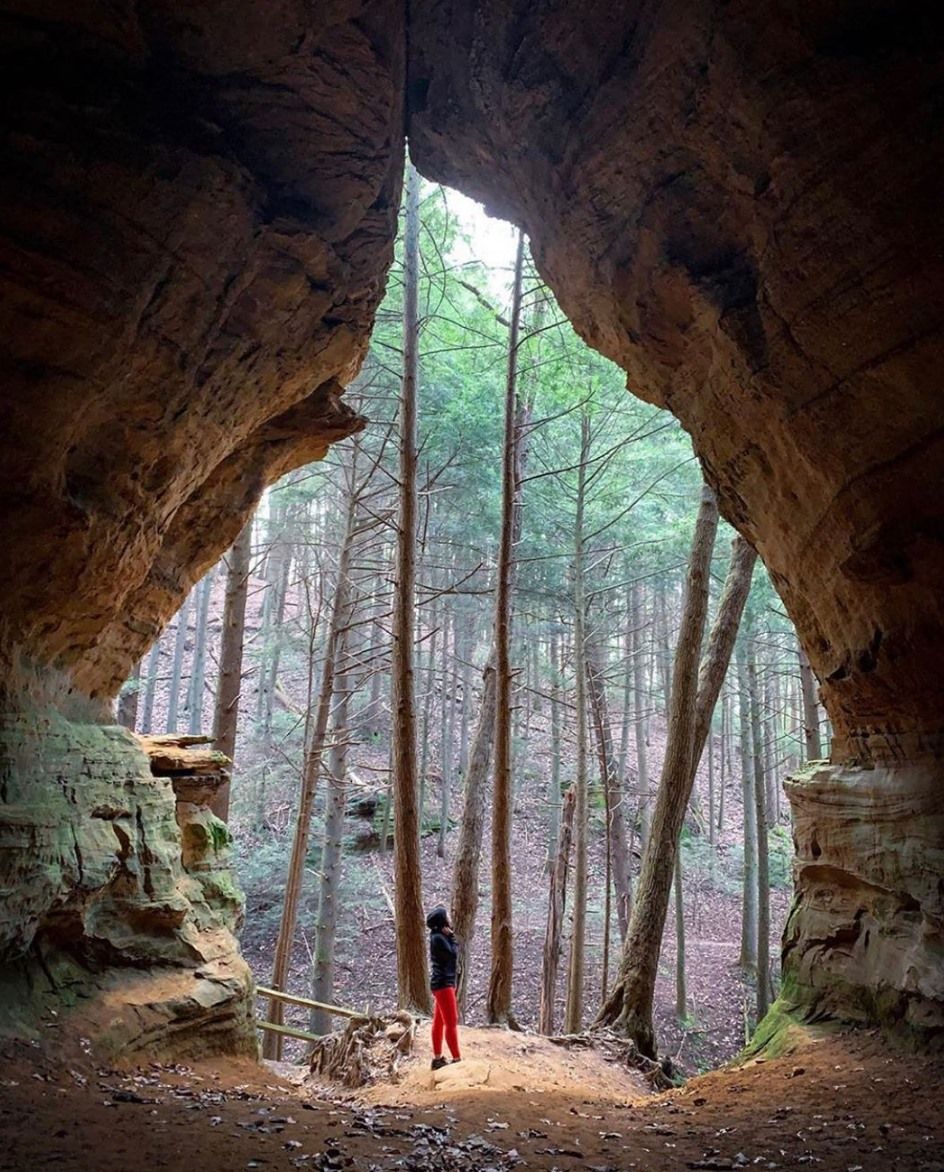 Chapel Cave
One of the highlights of this reroute is Chapel Cave, so named for its church-like entrance. The cave has another name, the Twenty-One Horse Cave, a nod to its spaciousness—it is said to be able to hold 21 horses with their riders!
The Hiking America Ohio Segment 7 Guide to the American Discovery Trail has been completely revamped to include all new maps and the addition of three waypoints. All Turns have been reordered and mileage updated.
Hiking America Gaia GPS tracks and data had previously been updated shortly after the BTA's announcement this summer.
Final Thoughts
We extend our heartfelt congratulations to Byron Guy and the entire Buckeye Trail Association for their tireless dedication and ultimate success in this endeavor.
This update is not just a trail reroute; it's a monumental accomplishment that enhances both the safety and the scenic beauty of the Buckeye Trail/American Discovery Trail. It's a testament to what can be achieved with persistence, collaboration, and a deep respect for nature.
Hike Your Hike - John.
---