Ohio - Buckeye Trail Updates
Using ADT Guide tracks and waypoints on Gaia GPS or other GPS 🛰️ is critical for navigating a couple of southern sections of the Buckeye Trail. We have two detours the Buckeye Trail Association recommends and one more an ADT hiker suggested.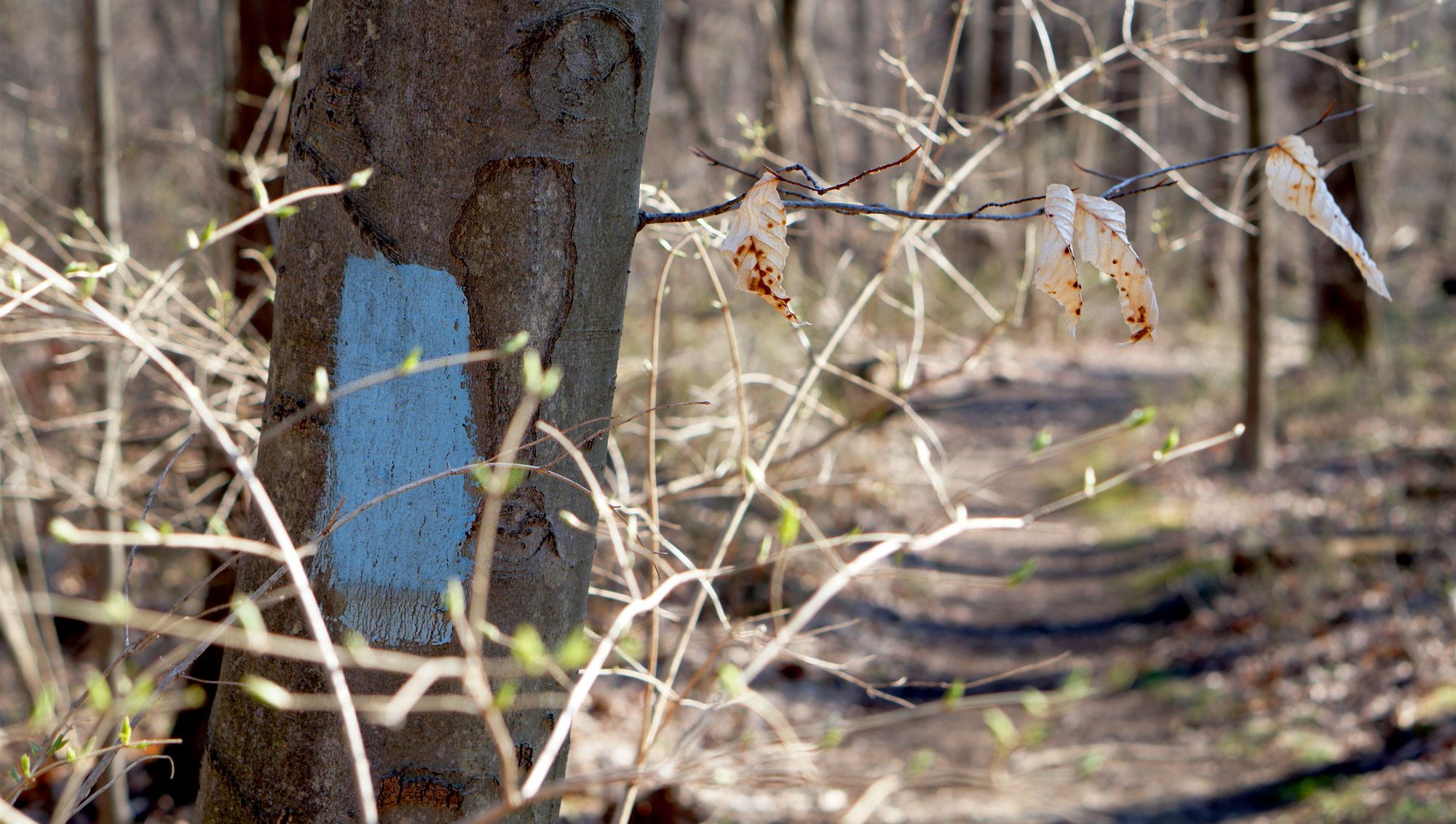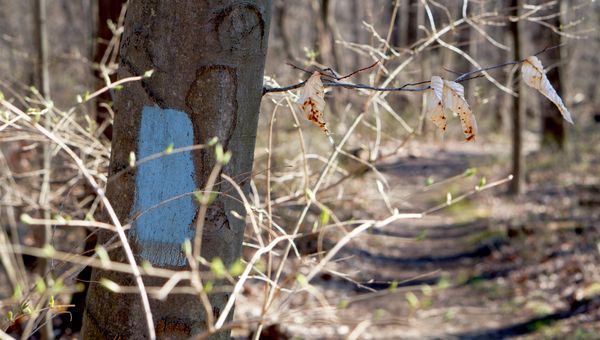 Shawnee, Sinking Spring, and Scioto Trail Sections
The Shawnee and Sinking Spring sections of the Buckeye Trail – ADT Guide Ohio Segments 4 & 5 – are arguably the most difficult to navigate due to lack of maintenance.  Stretching west to east from the Shawnee State Forest Pike Lake State Park, both BT sections are "currently without supervisors or much supporting maintenance staff," according to BTA alerts.  As a result, the sections are poorly blazed, and parts of the off-road trail are blocked by deadfall.
Using our Gaia GPS tracks and waypoints or other GPS 🛰️ is very important in these sections.  Also included in the segment guides and maps, are two detours the Buckeye Trail Association recommends. We've included one other recommended by a previous hiker 🥾🥾 who gave us this report from an area north of Sinking Spring ...
Towards the top of the hill which is about 600 feet after you make the 180° turn to the south, the blazes stop and the trail completely disappears into thickets. On the other side of the thickets is a faint animal track going generally easterly that then joins what may be the overgrown remains of a road or trail that hasn't been used in many, many years.
The area he is referencing is part of Ohio Segment 5, shown below. The faded stretch of trail is generally from the BOX Icon on the upper left side and continues east to the Category 4 Climb icon in the center-right – ADT Guide waypoints OH5-38 through OH5-41.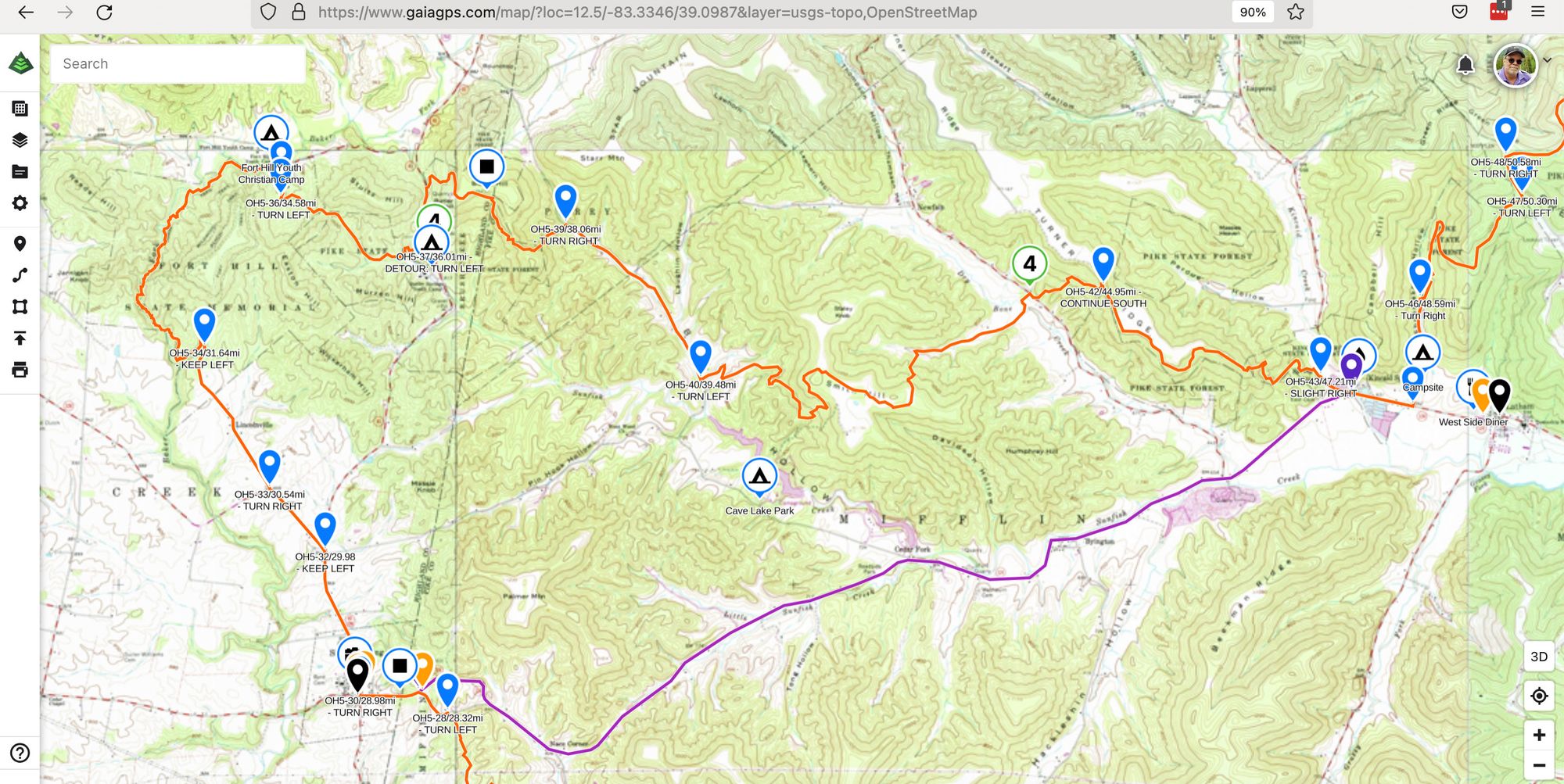 The Buckeye Trail/American Discovery Trail track is in Orange. The suggested Detour route is in Purple.
PRO-TIP ✅
In the ADT Guide on Gaia GPS, detours and other temporary reroutes are added as ROUTES instead of TRACKS.  This makes them quicker to take down when no longer necessary. But to see them, make sure the ROUTE setting is turned on in Gaia GPS settings.  
To enable:
  1) Click on the Map Layers icon
  2) Click Map Overlays
  3) Engage the ROUTES slider.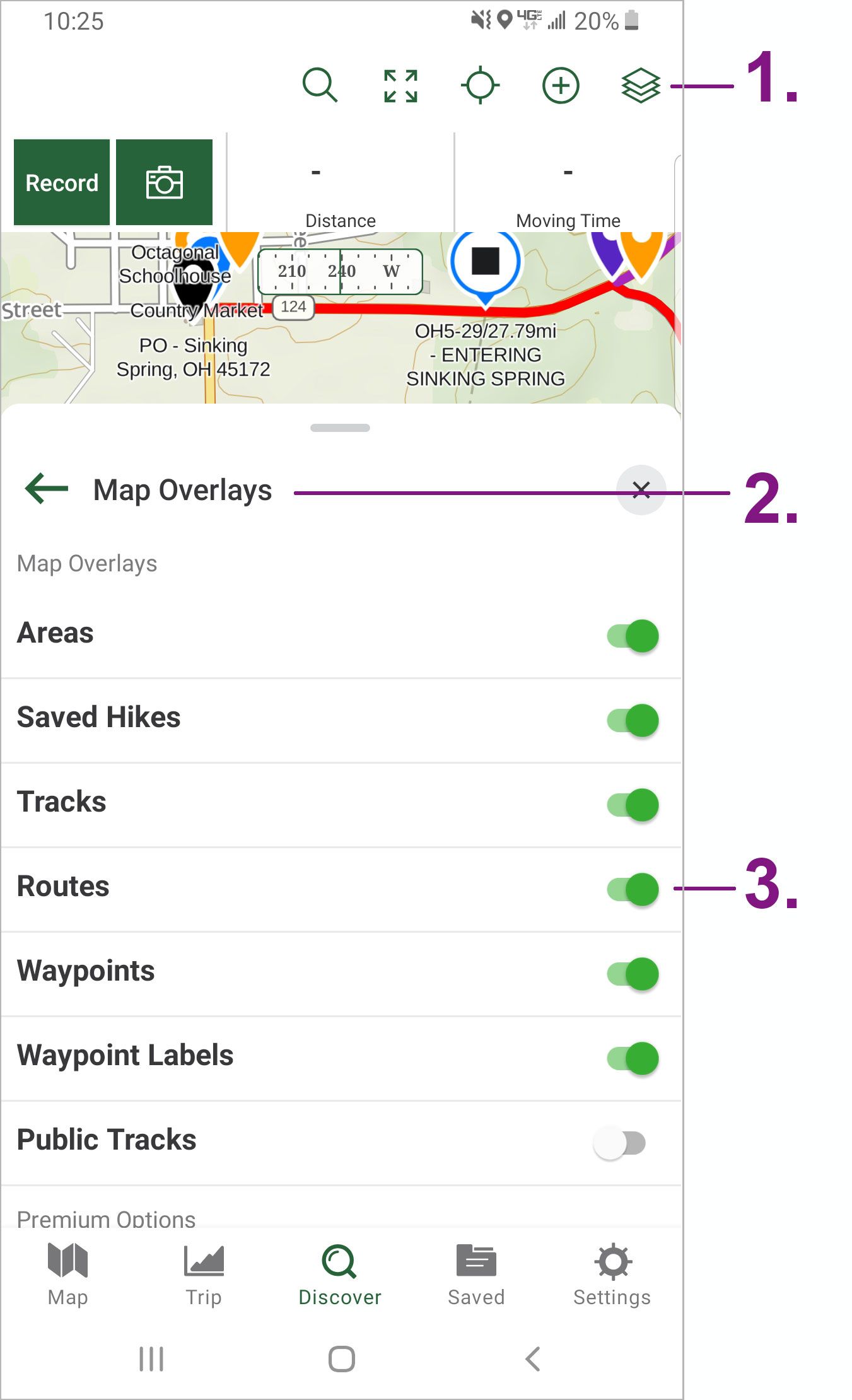 Wanna "Test-Drive" an ADT Guide Segment?
You can make a request here! Full access to an ADT Guide Segment for 30-Days – in both PDF and Gaia GPS forms. Access is shared manually - so please allow 24 hours – but we're usually a heck of a lot faster than that!
Hike Your Hike! - John.