Remembering Amie and the Updates She Inspired
The latest updates to Hiking America's guide to the ADT, inspired by the late Amie Adamson. Waypoints, eateries, resupply points, and more!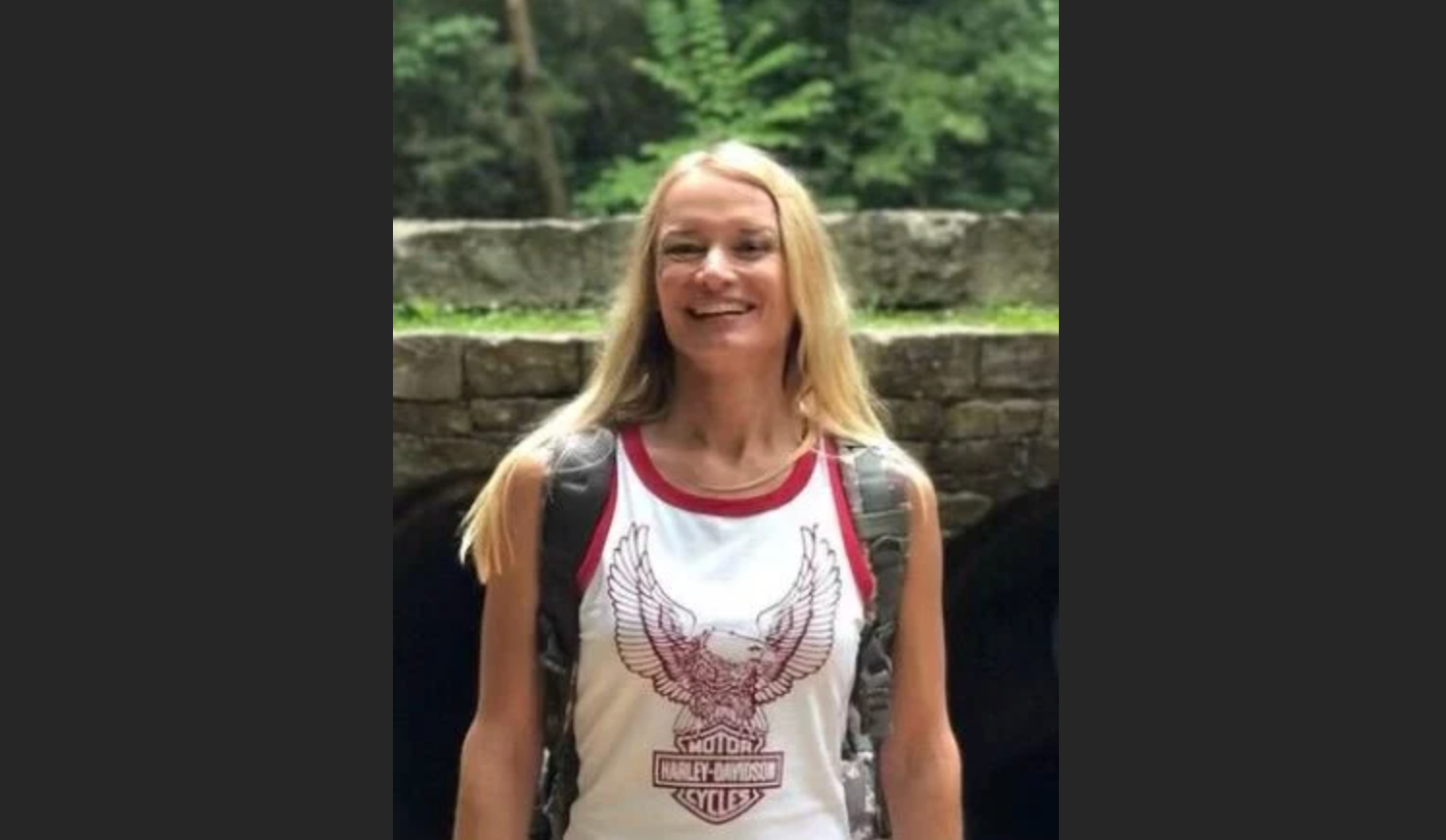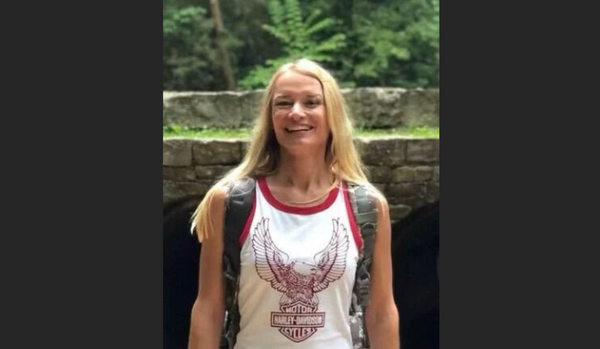 The last few weeks have been about Hiking America Updates to the American Discovery Trail. Lots and lots of updates. No new alternates or changes to the trail itself. But updates and additions to the other stuff - arguably more important stuff - where to eat, sleep, resupply, and avoid!
The stuff Amie Adamson inspired.

As we shared earlier this week, the American Discovery Trail community has lost one of its own. Amie Adamson died tragically in Yellowstone National Park last weekend. She was 48. Though we never met her in person, she inspired the idea that became HikingAmerica.com.
Over three-and-a-quarter years (2015-2018), Amie section-hiked 2200 miles of the American Discovery Trail and blogged her journey each day on TrailJournals.com. We were avid followers. And through her words, WE fell in love with the American Discovery Trail.
In 2020, she took her journals offline and published them in a book: Walking Out: One Teacher's Reflections on Walking Out of the Classroom to Walk America.
(Note: NOT an affiliate link)
It is a beautiful read, and for anyone looking to take on the American Discovery Trail challenge, it is a MUST-read, in our opinion. Her attention to detail is incredible, especially in sharing some difficulties she faced navigating the ADT.
"Another obstacle that I and my ADT contemporaries must contend with is that the directions are aging. The names of some roads in several states have changed over the years. Some roads have been rebuilt and rerouted. Speed limits and traffic volume have changed. This is not the fault of the ADT Society or the state coordinators. The 6800 miles of directions are an amazing feat.
Another aspect of the directions that had challenged me was the service listings that no longer existed. In many smaller towns, the listings for water, food, camping or dining were woefully incorrect. Again, not the ADT's fault. It would be a Herculean effort to ensure that Cleetus's Gas and Grill out on county highway FF is still in business; or that water fountain at a remote roadside scenic turnout still gives for potable water."
Walking Out - Pages 397-398.
On July 3, 2018, Amie walked into Larned, KS, finishing her ADT journey of 2200.61 miles and her last ADT journal entry.
And we began ours – to locate those "Cleetus's Gas and Grills," roadside water fountains, and all the others – to help smooth out the information obstacles for those Hiking America on the great American Discovery Trail. 11,618 waypoints and counting.
With our respect and thanks. Rest in Peace, Amie.

In all, we have added 283 new waypoints in the last couple of weeks to both our Turn-By-Turn Guides and the Hiking America on Gaia GPS database to the American Discovery Trail. So if you haven't "Synced" in a while, now would probably be a good time.
California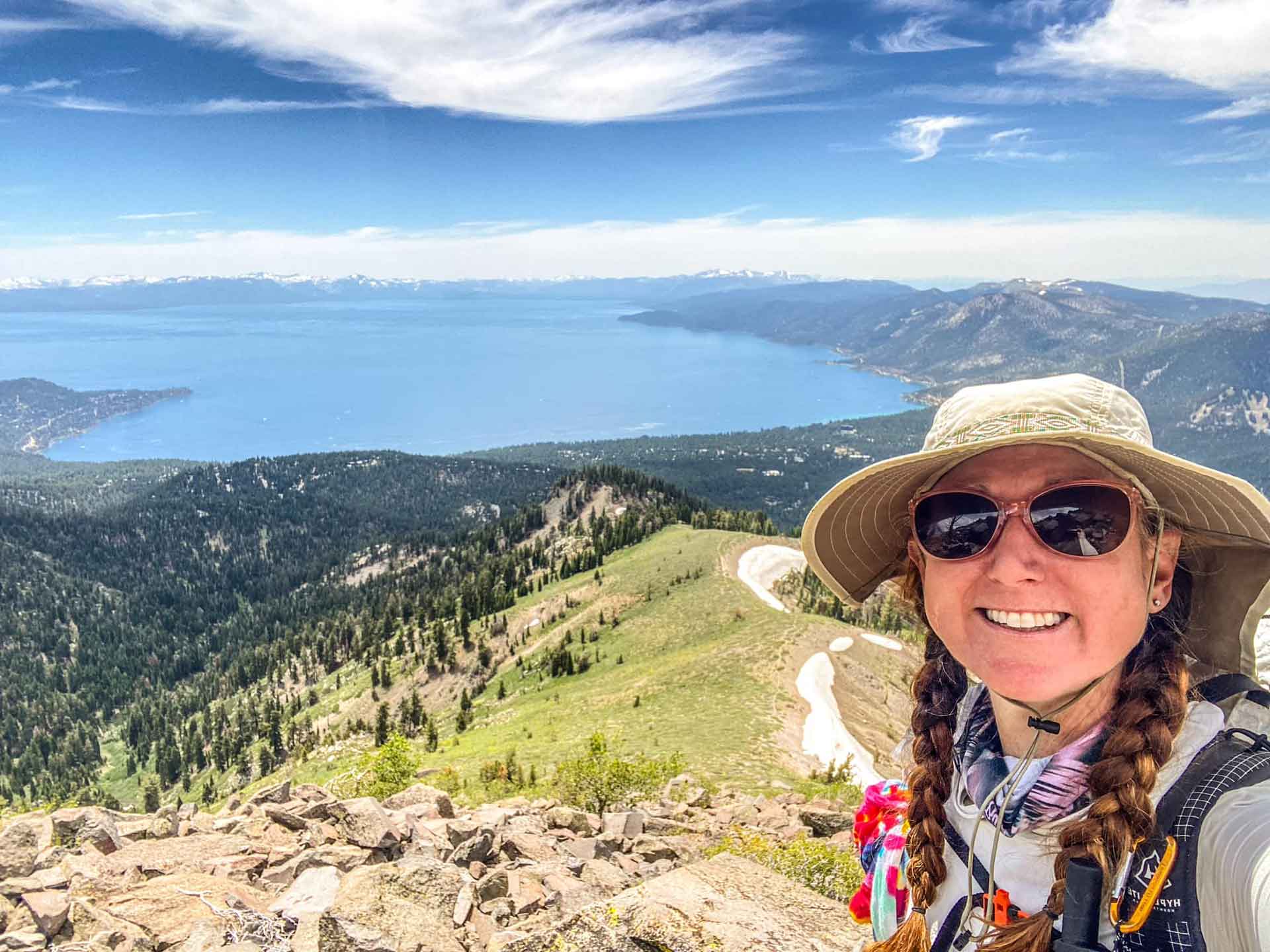 We have completed adding the Amazon Locker and Amazon Counter+ locations along the ADT for all of California. We have added Hiker Notes to all cities, towns, and communities along the 393 miles of the "Golden State."
After arriving in Lawrence, Kansas, Michelle Strong skipped ahead to the Sierra Nevada for two reasons; 1) to get out of this year's record heat and knock out an ADT section that is impossible to cross during the winter and 2) to watch her daughter compete in the Tahoe 200 endurance race – which she completed!
Iowa & Nebraska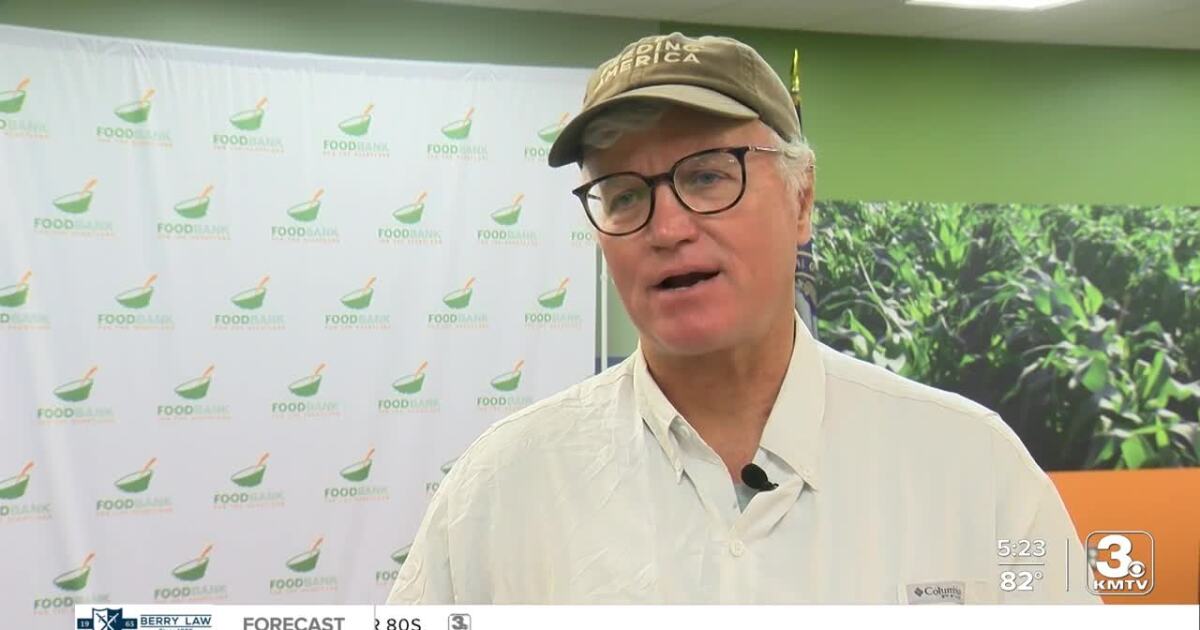 Blackberry Brian Christner continues across the upper Midwest section of the American Discovery Trail. He has become an often-recognized pied piper of Food Insecurity while visiting food banks along the ADT.
We have enhanced Hiker Notes for Bagley, Yale, Panora, Linden, and Redfield, including a shelter house trailside on the Raccoon River Valley Trail. Amazon Locker and Counter+ locations also are complete for Iowa.
Missouri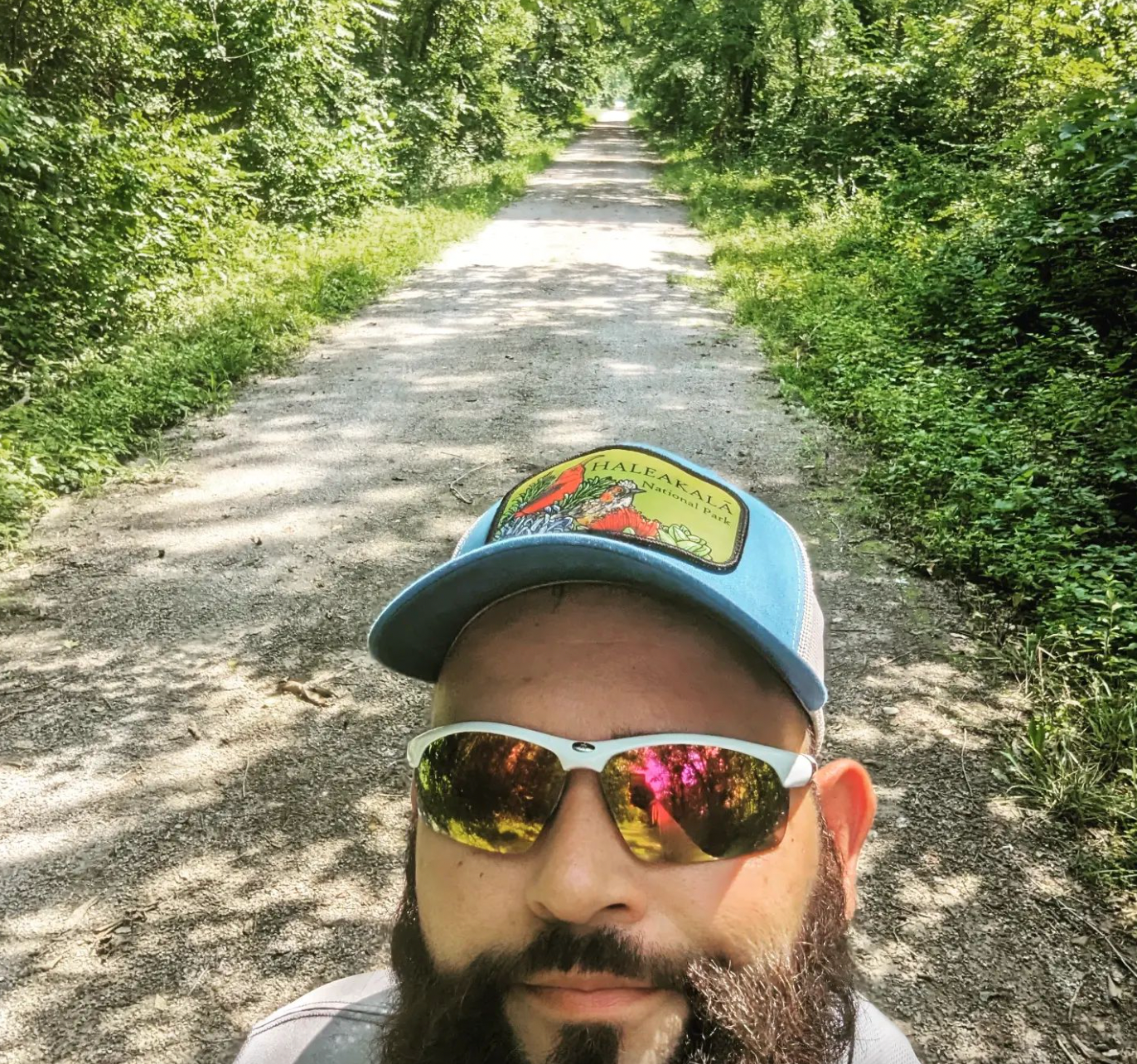 Ray "RayRey" Reynosa - is clocking mileage on the KATY Trail this week and has shared several updates along the way - including updated amenities (or lack thereof) at Cooper's Landing, a new hostel in Dutzow, and a family food delivery service in Tebbetts.
All the Amazon Lockers and Counter+ locations in Missouri are also included in Hiking America guides and Gaia GPS data.
West Virginia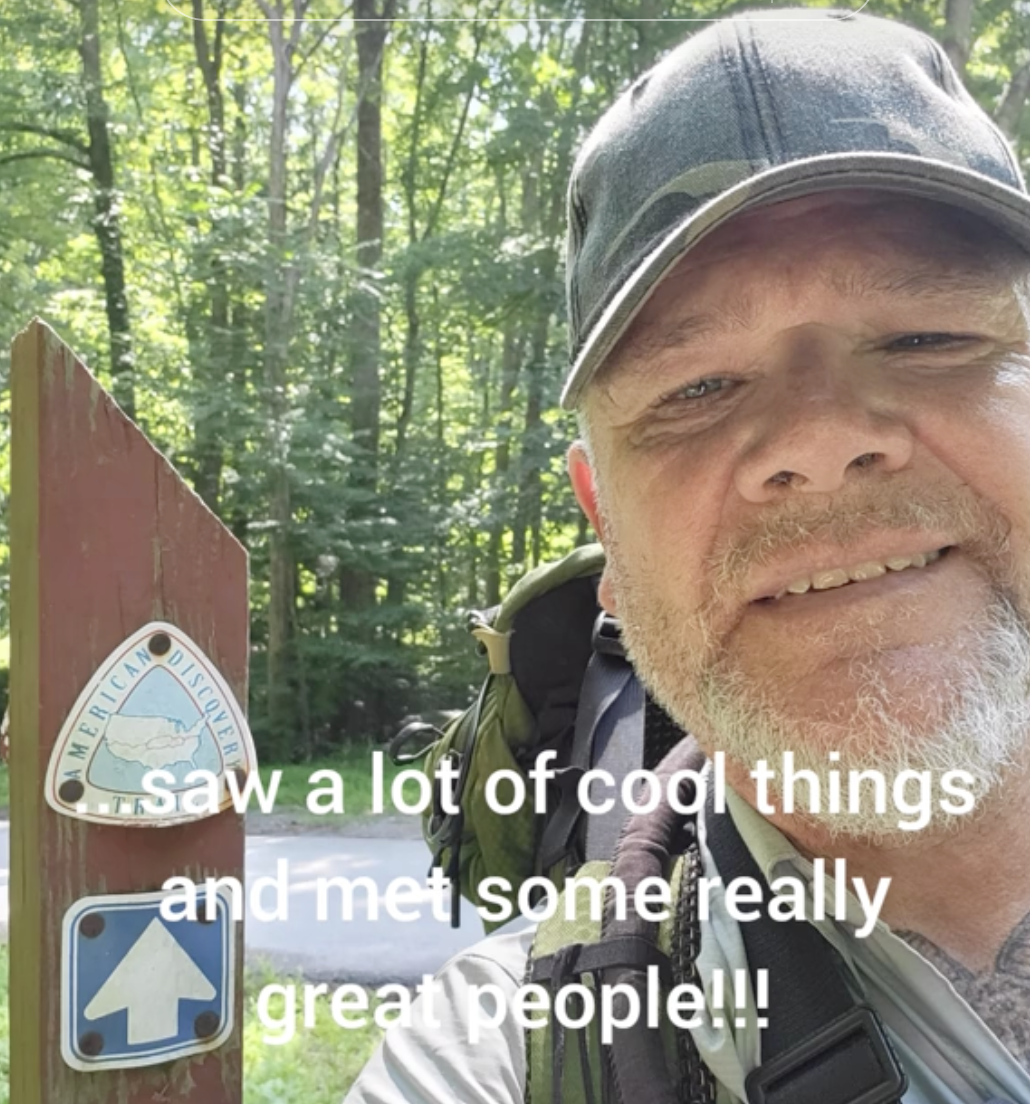 In West Virginia, we have added new Hiker Notes, including the status of a dispersed camping site west of Parsons. Our thanks to Shawn "Ruk_Runner" Whitcomb for those notes and many others over the last year plus. Ruk, who recently suffered a broken shoulder, has ended his ADT journey as it is hard to hike and heal with a break like that.
It was a pleasure working with you, Shawn.
---
Pocket of Trail Notes
Michigan Radio is producing a Limited Series podcast entitled "Ride of Passage," an account of Matt Parker's multi-year journey that began in 2003 and ended making history as the first person to complete the American Discovery Trail on horseback.
San Francisco Bay Ferry Building Celebrates 125 Years
The building is one every American Discovery Trail hiker must enter to purchase a ticket for the ferry ride to Oakland to continue "America's first coast-to-coast, non-motorized trail." 🤔
Hike Your Hike. - John.