"Ruk"row, Shaggy - Katy Hostel Rule Changes
In the small community of Tebbetts, MO, the Turner KATY Trail Shelter has been an oasis after a long day. But gone is the 'Honor System.'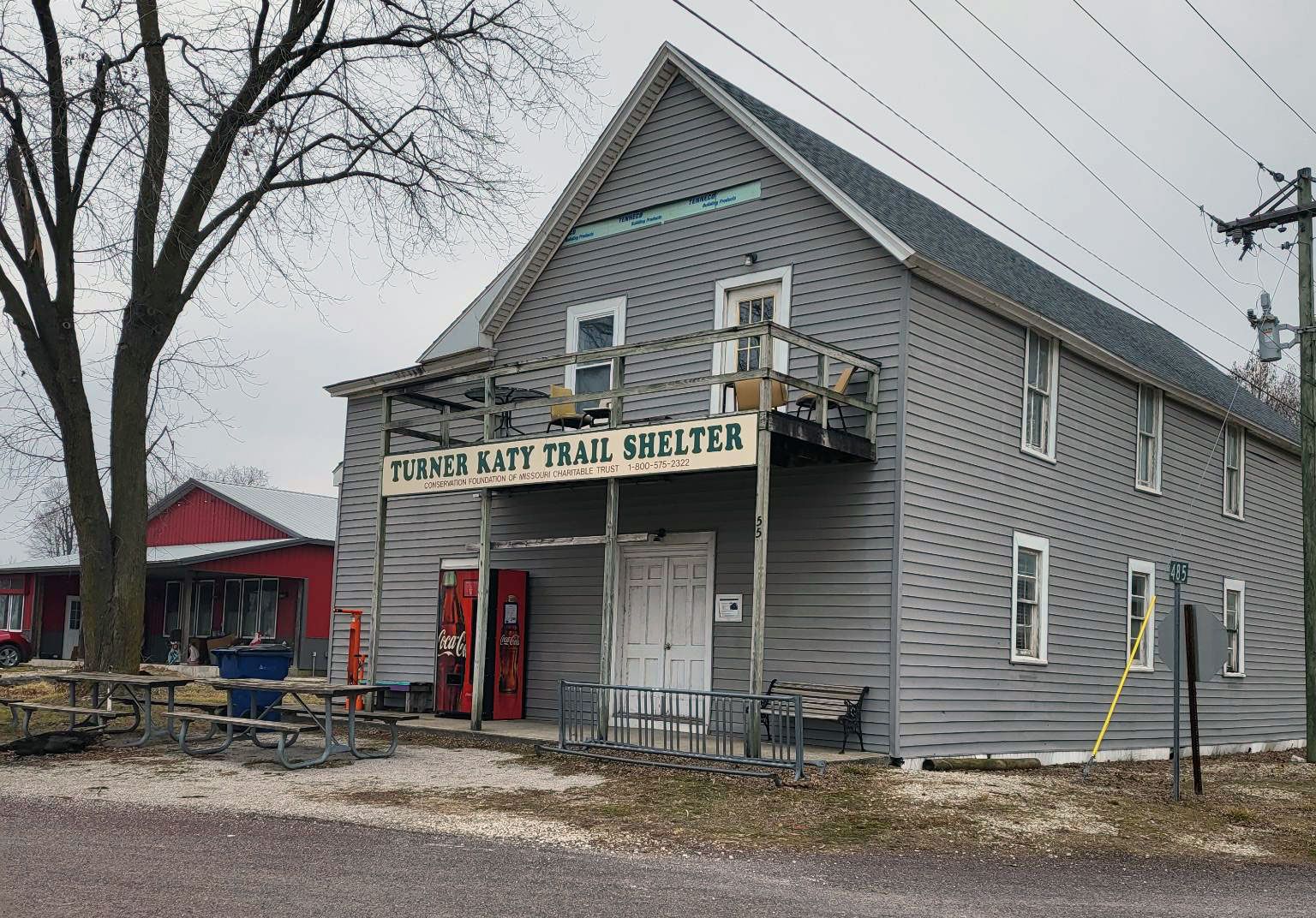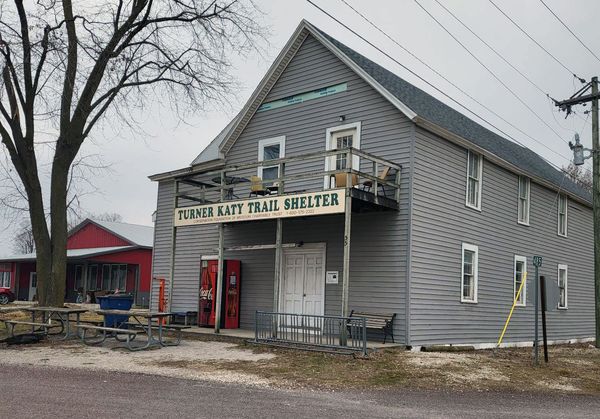 A popular stop on Missouri's Longest Trail adds Reservations.
For years, hikers and bikers of the Katy Trail that crisscrosses Missouri have always looked forward to the tiny town of Tebbetts and its big hostel — the Turner KATY Trail Shelter.  
Sleeps up to 40 with a recommended $10 per person donation.  It comes with restrooms, showers, a refrigerator, a microwave, a hot place, coffee pot - all the comforts of home! Even AIR CONDITIONING!
Just show up and let yourself in.  The key's hanging next to the door.
But not anymore.
Beginning late last year, complaints started showing up on the Katy Forum about a young couple showing up at midnight in a car, letting themselves in, fooling around, and leaving.  That, apparently, spurned a change.
Fast forward to this week, when Shawn "Ruk Runner" Whitcomb was looking to crash for the night at the Turner hostel and found the building locked up. And in place of that key, just a sign...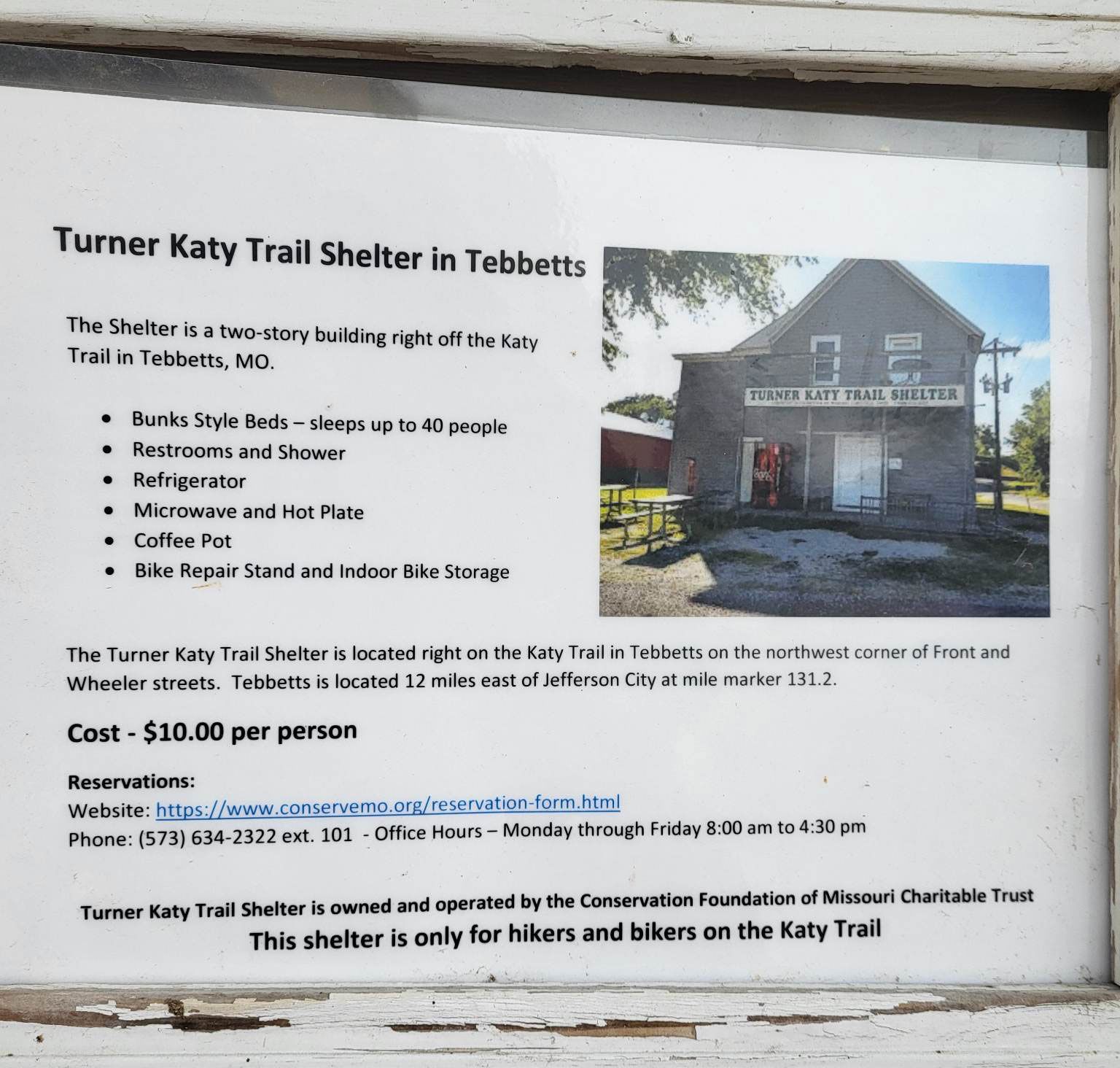 ...and a security camera.
Bummer — but there is a happy ending.  Shawn called and learned that "Yes, reservations are indeed now required." No more key hanging next to the door.
But "Yes," he could camp next to the Coke machine and the picnic tables for the night...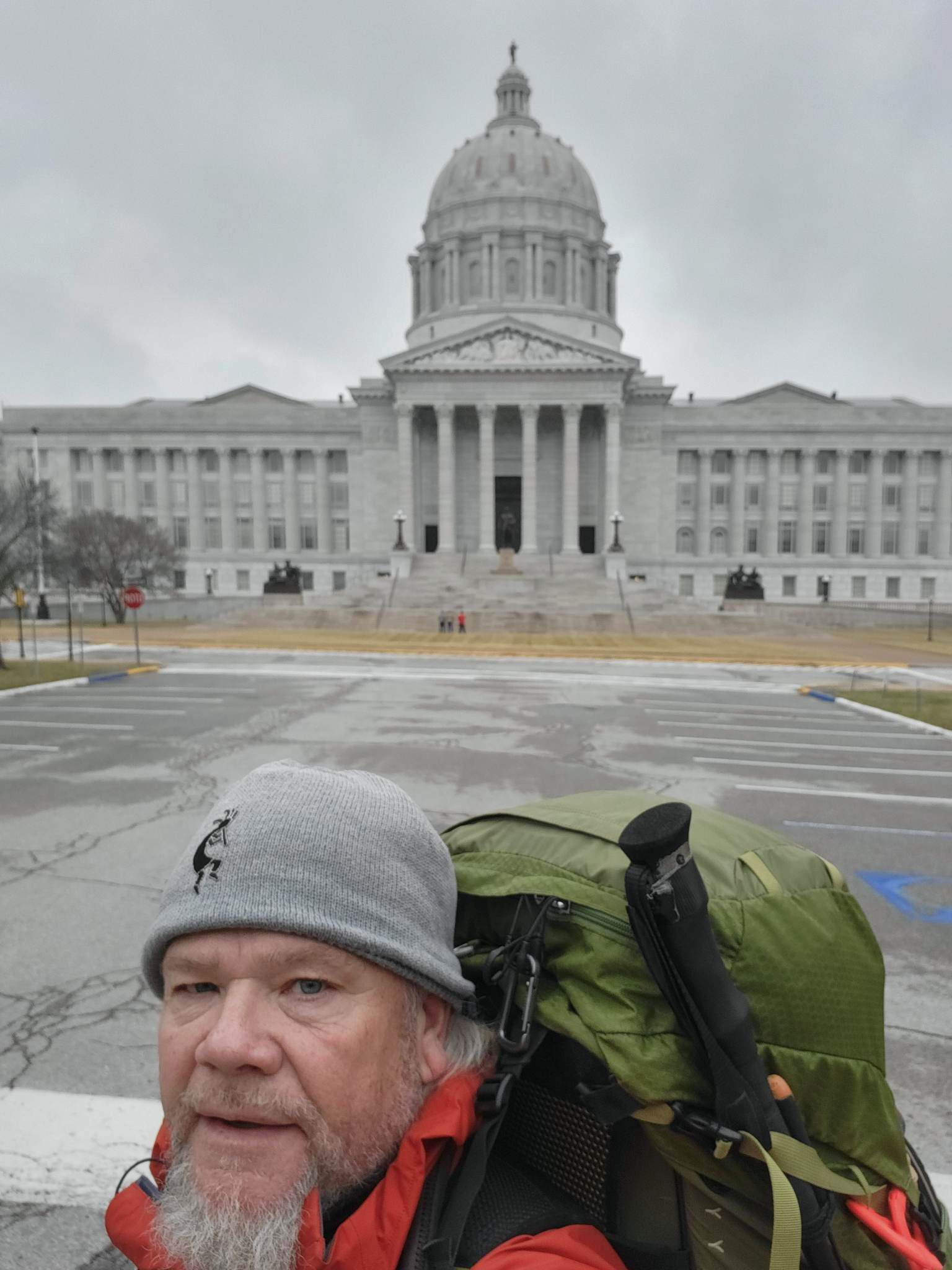 ...before continuing his Eastbound trek across "The Show Me State" on the ADT.
Shawn, thanks for the —

Missouri
Updated reservation information for Turner KATY Trail House in Tebbetts to Hiking America Turn-By-Turns and Gaia GPS data. - Ruk'22
Hike Your Hike. - John.