Colorado Front Range Bypass(es)
With Fall arriving and snow starting to fall above 10k ft, we've created a few 'Plan B' Alternate Routes for the American Discovery Trail just in case.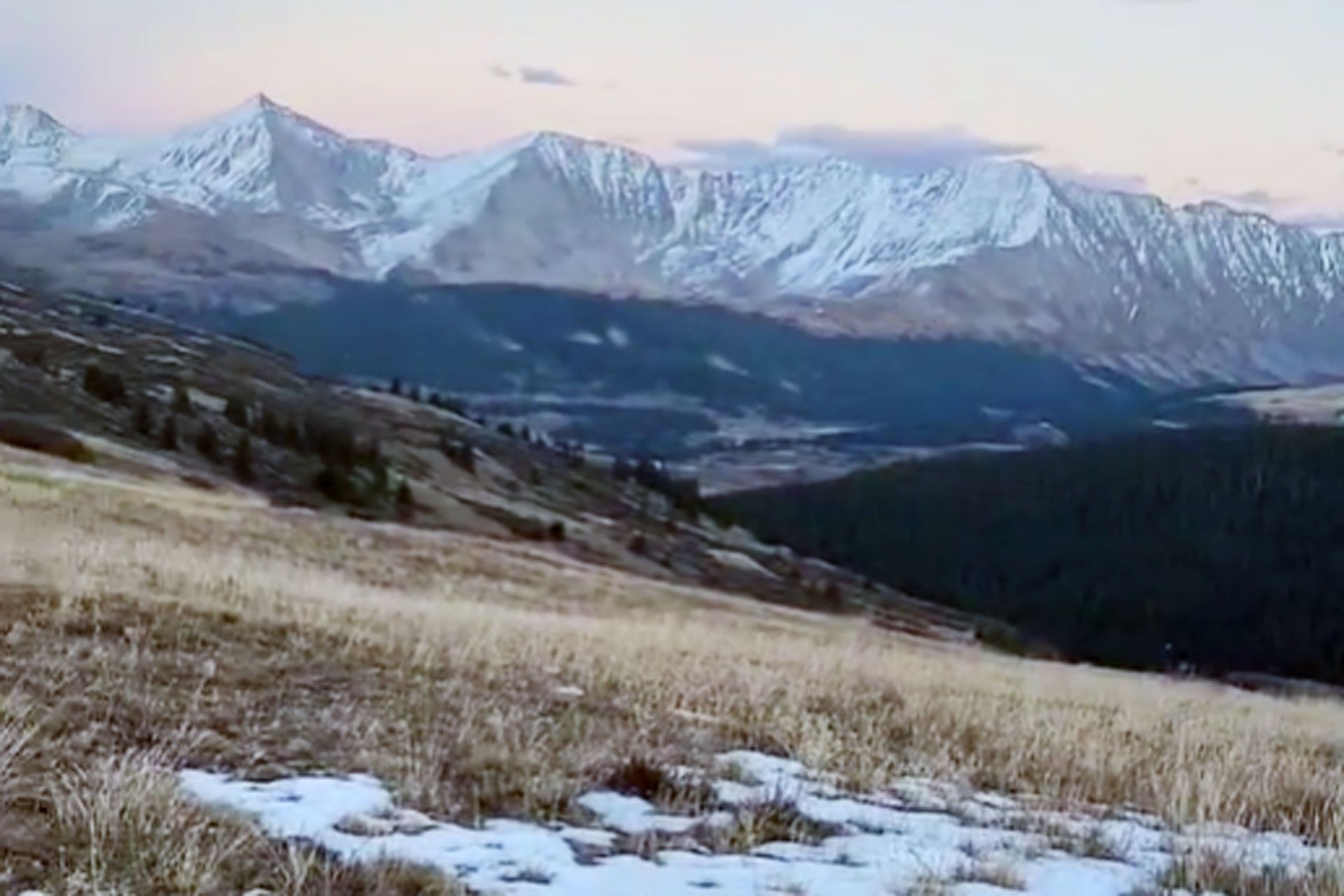 One Requested, Two Created
A couple of weeks back, our friend Shawn "Ruk Runner" Whitcomb (below pointing), at the time eastbound on the American Discovery Trail and heading downhill to Denver, reached out, looking for an alternate route between Colorado Springs and Pueblo.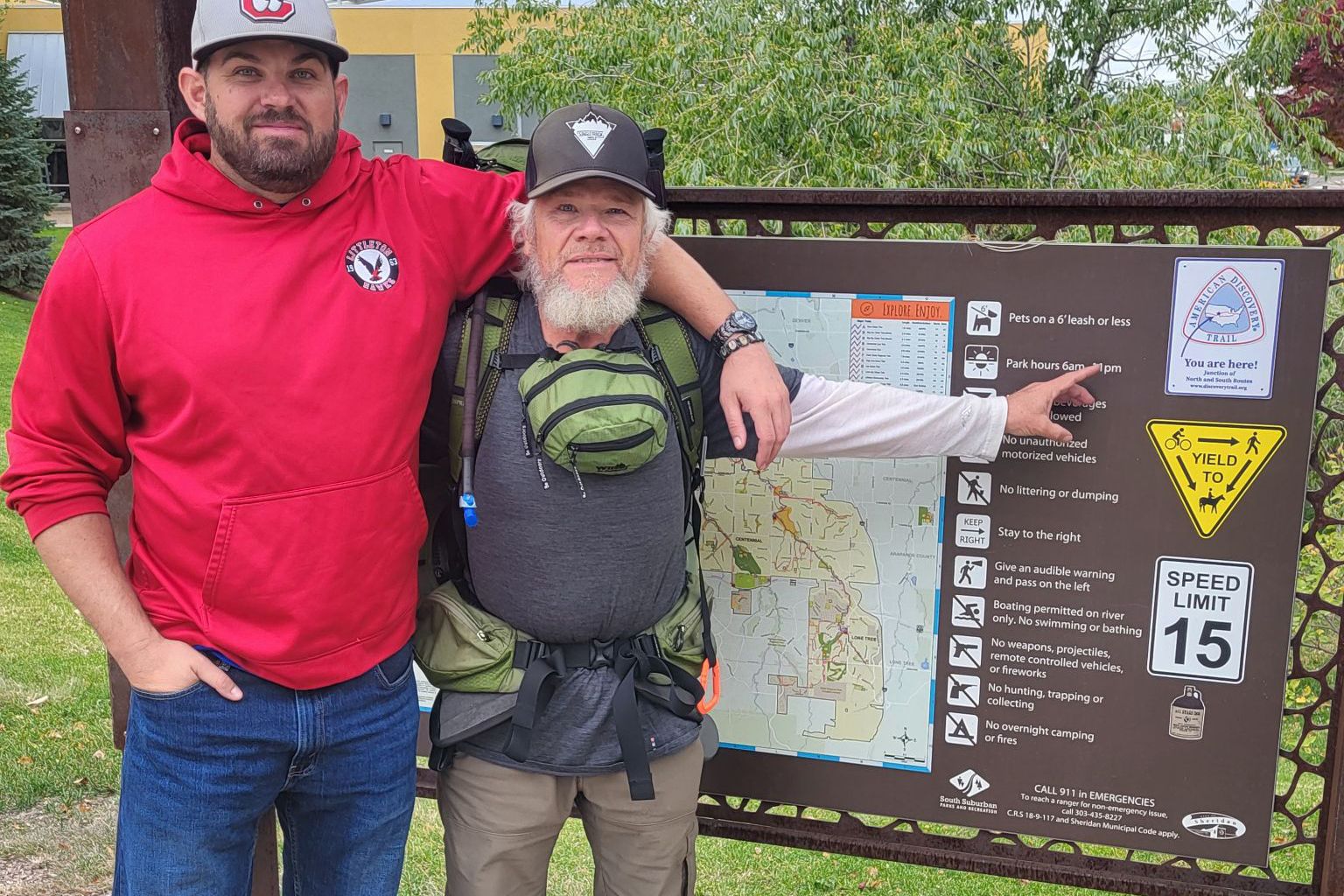 It is fall, after all, and the ADT makes a hard right at Colorado Springs, heading back up into the Rockies and back up over 10,000 ft. At the highest point of the section (10,426 ft), just east of Cripple Creek, there is snow in the forecast as early as this weekend.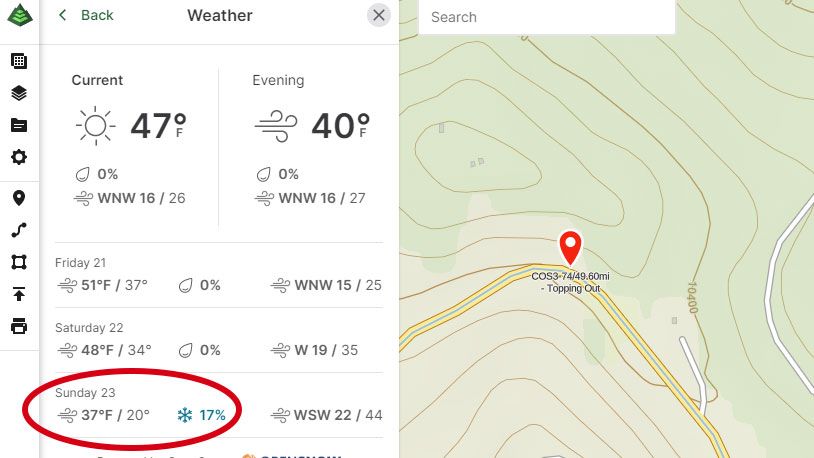 So it makes sense to have a 'Plan B' with Ruk still more than a week away.

On Wednesday of this week, we finalized the new 92 waypoints for the Alternate Route both for Gaia GPS and our printable directions, as well as 27 new pages of maps.
But, wait.  There's more.
The American Discovery Trail Southern Route out of Denver actually goes not once but twice back into the Rockies before finally heading east to Kansas.
So today, we are also releasing...
In this Alternate, we've created a more direct path between Denver and Colorado Springs. The section it bypasses, while not up to 10,000 ft, does climb back up to 8,467 ft at the Rim Road/Jackson Creek Trailhead.
We've added another 38 waypoints and 13 pages of maps to guide you. Plus Hiker Notes for services along the way.
Currently, it's a balmy 47 degrees along this Alternate, so Ruk Runner says he will stay on the main ADT route until Segment 3. But for future ADT hikers, it's another alternative tool in the backpack.