Mosquito Fire Shuts Down ADT in California
California's Mosquito Wildfire closes a large part of the American Discovery Trail in Tahoe National Forest through Dec. 31st at the least.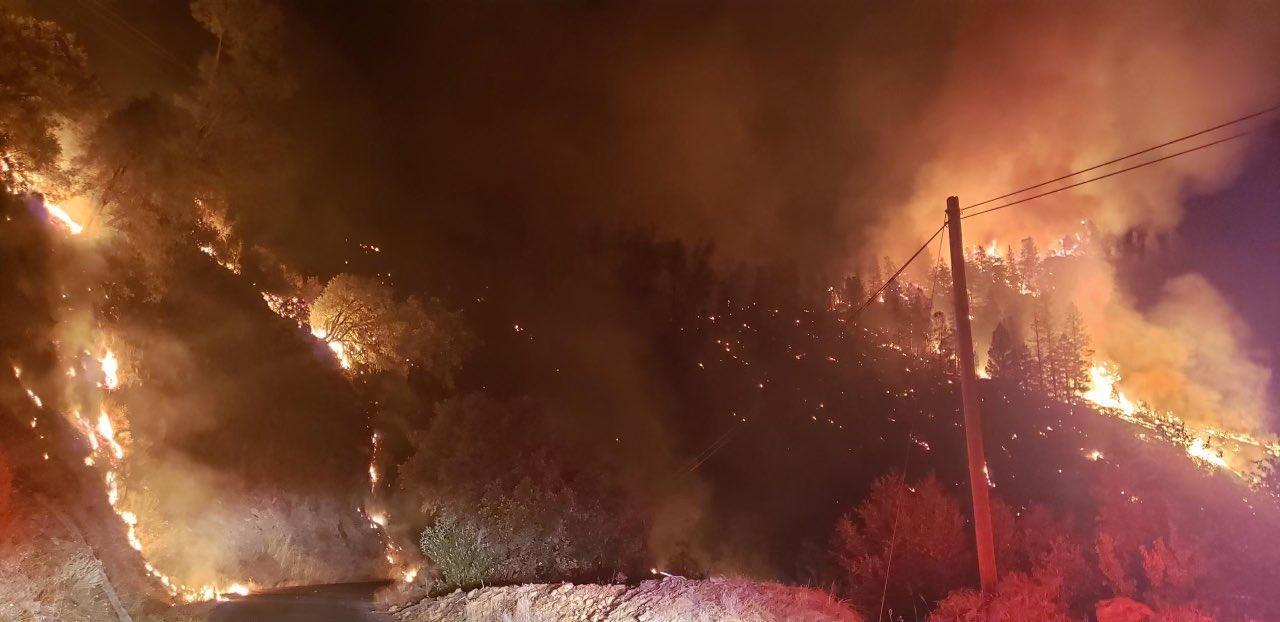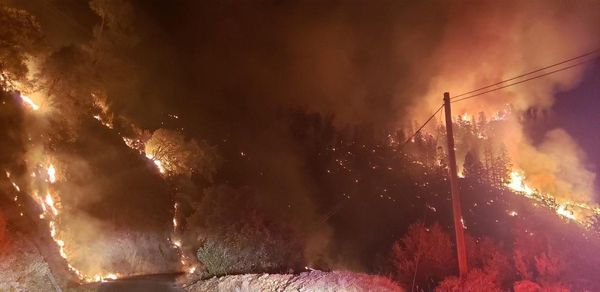 The fast-moving Mosquito Fire in the Sierra Nevada foothills continues to grow in size and threaten over 5,000 homes, while blanketing the region in smoke.
The United States Forest Service issued a closure Order that in effect shuts down a large portion of the American Discovery Trail in the Tahoe National Forest through the end of the year.
The closure impacts all of Hiking America California Section 7 from Foresthill to French Meadows Campground (0range below) and half of Section 8 (red below) from the campground to the top of Palisades Tahoe (formerly Squaw Valley) where the ADT and PCT meet – Waypoint CA8-19.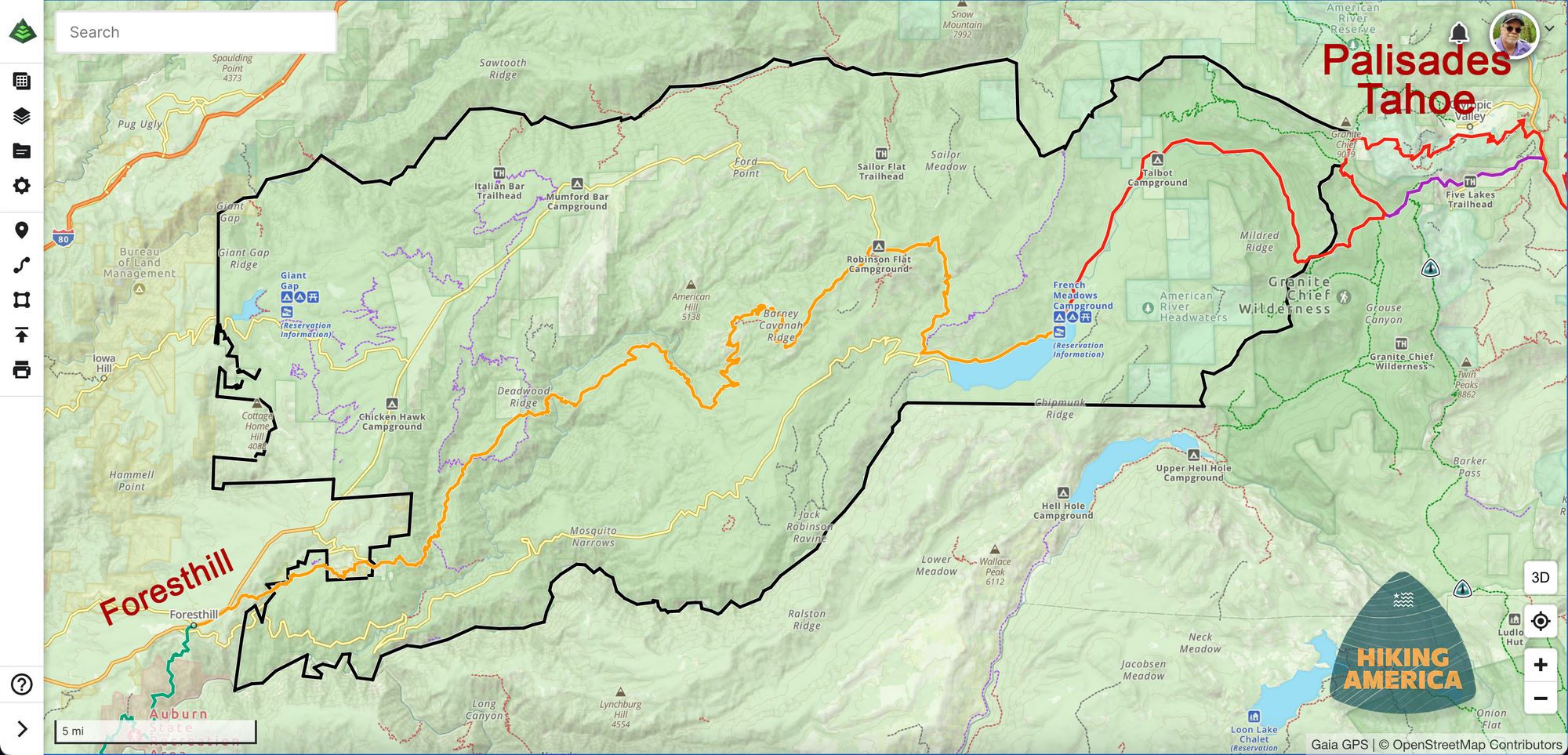 There are three Westbound hikers currently on the American Discovery Trail.
Mary "Medicare Pastor" Davison returned to the Tahoe Rim Trail, September 1,  for her fall section hike of the ADT and had just reached Palisades Tahoe when the closure notice was issued. 😧  She texted yesterday that she and her hiking companion are now relocating to knock out some Nevada and Utah sections still not completed.
Clay Hikes is in Utah and nearing Nevada at last check-in.
Briana "Rocky Mountain High" DeSanctis is in Western Kansas, almost in Colorado.  As Rocky is determined to do the ENTIRE ADT, to include both Northern and Southern Routes, we're guessing she'll turn and knock out the Northern Route now when she gets to Denver. And return to Denver to finish the ADT after winter breaks.
These late year wildfires out west seem to becoming more common, and have seen an increase in interest in EASTBOUND American Discovery Trail hikes – the direction Hiking America currently is configured.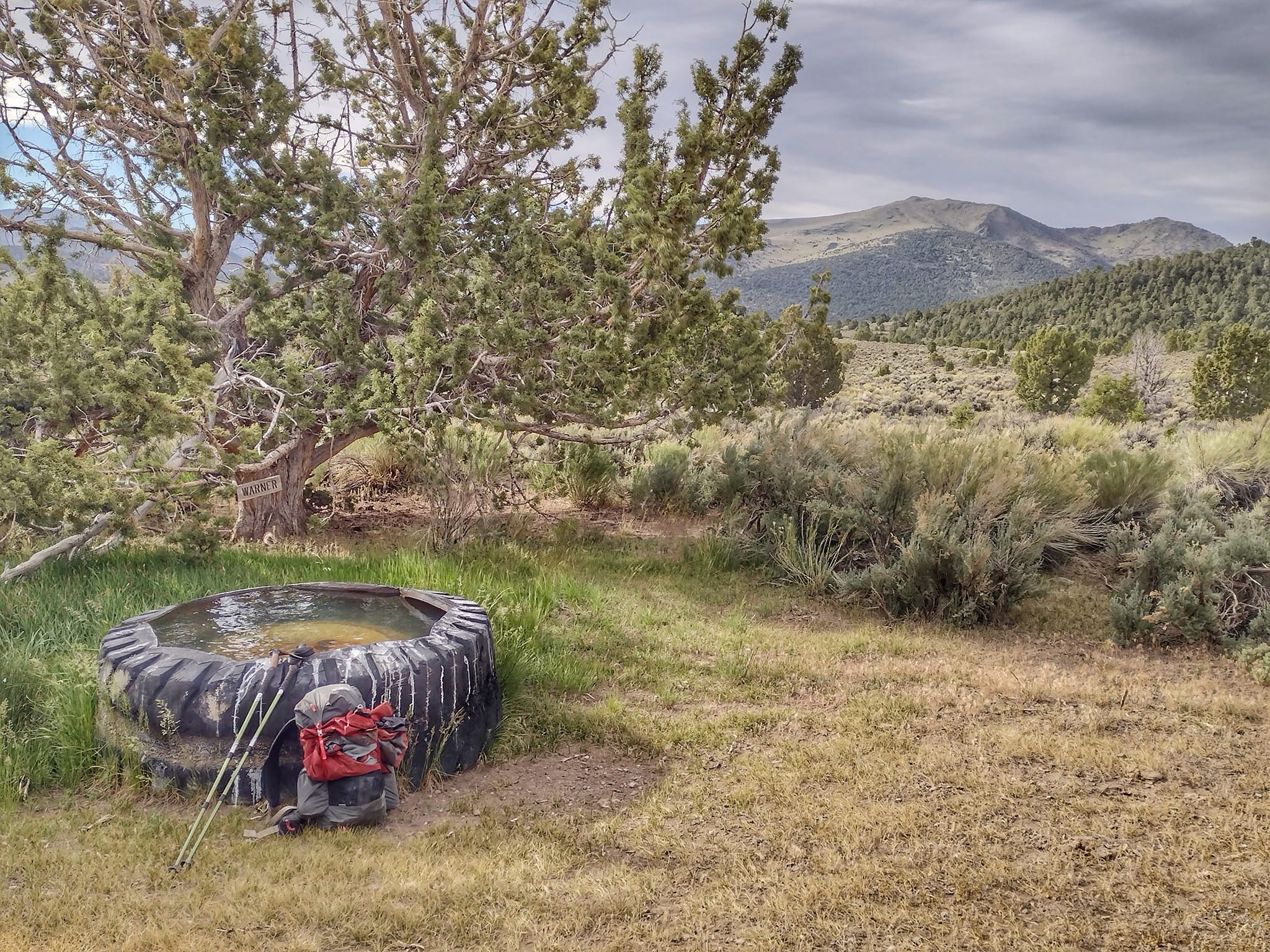 Mosquito Fire Latest
Cal Fire announced Saturday that the fire has burned 33,756 acres and is 0% contained. Officials say over 11,000 people have been evacuated from the area as of Saturday night.
The flames are moving north and northeast due to winds increasing in speed and changing direction. Officials say they are now opening up control lines that were previously used in other fires to try and keep the fire from spreading.
Hike Your Hike – John.