New Nevada Route Finalized
Our new Nevada Reroute to the American Discovery Trail is finalized, field-tested, and now published.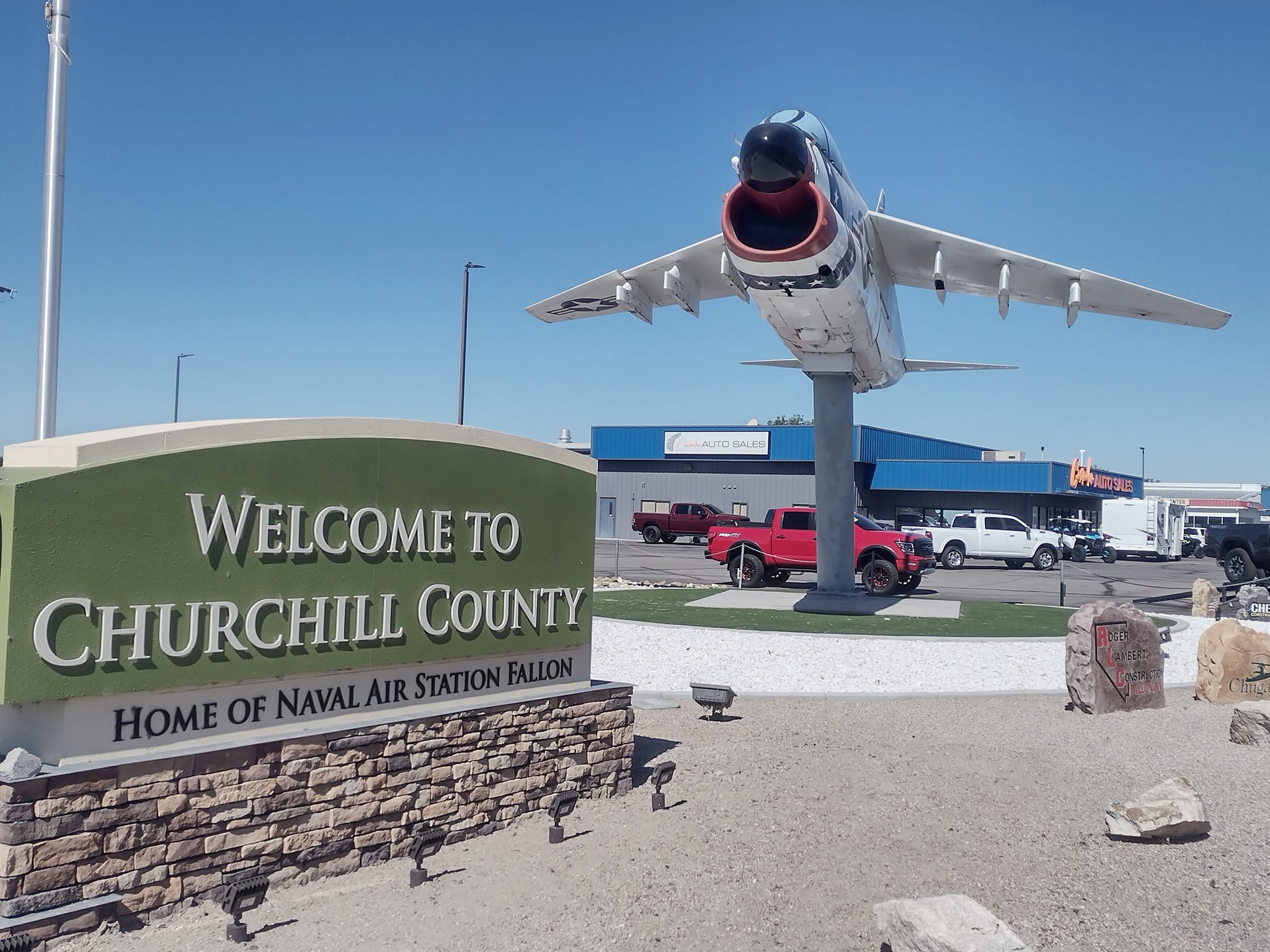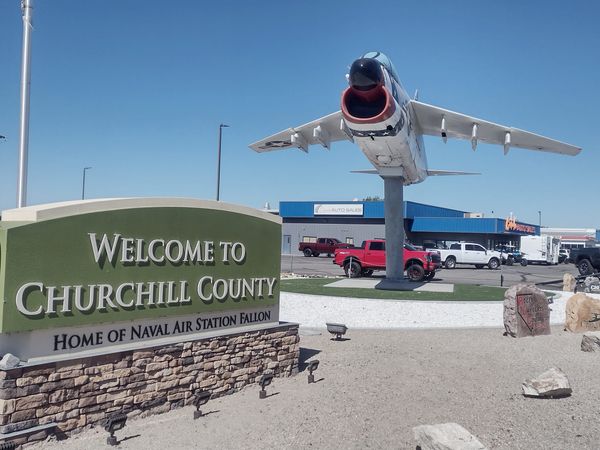 In the heat of summer, we released an alternative reroute of the American Discovery Trail through western Nevada to increase the chance of success in crossing one of the two desert-dominated ADT states.

This week we have finalized that reroute, swapping the designations – the alternate is now the primary, and primary the alternate to include maps, directions, and our Gaia GPS waypoint/track data. We did so following the successful crossing of two eastbound hikers using the new route this summer, Bernie Krausse and Shawn "Ruk Runner" Witcomb, who also passed along additional Hiker Notes for us.
The new route avoids the arid, empty desert called the Lahontan Valley, which is impossible to cross without caching water or working with support. The new route passes through a beautiful reservoir and two resupply towns – Silver Springs & Fallon.  One added benefit, though it may not look like it, the new route is 4.83 miles shorter! Yes, please!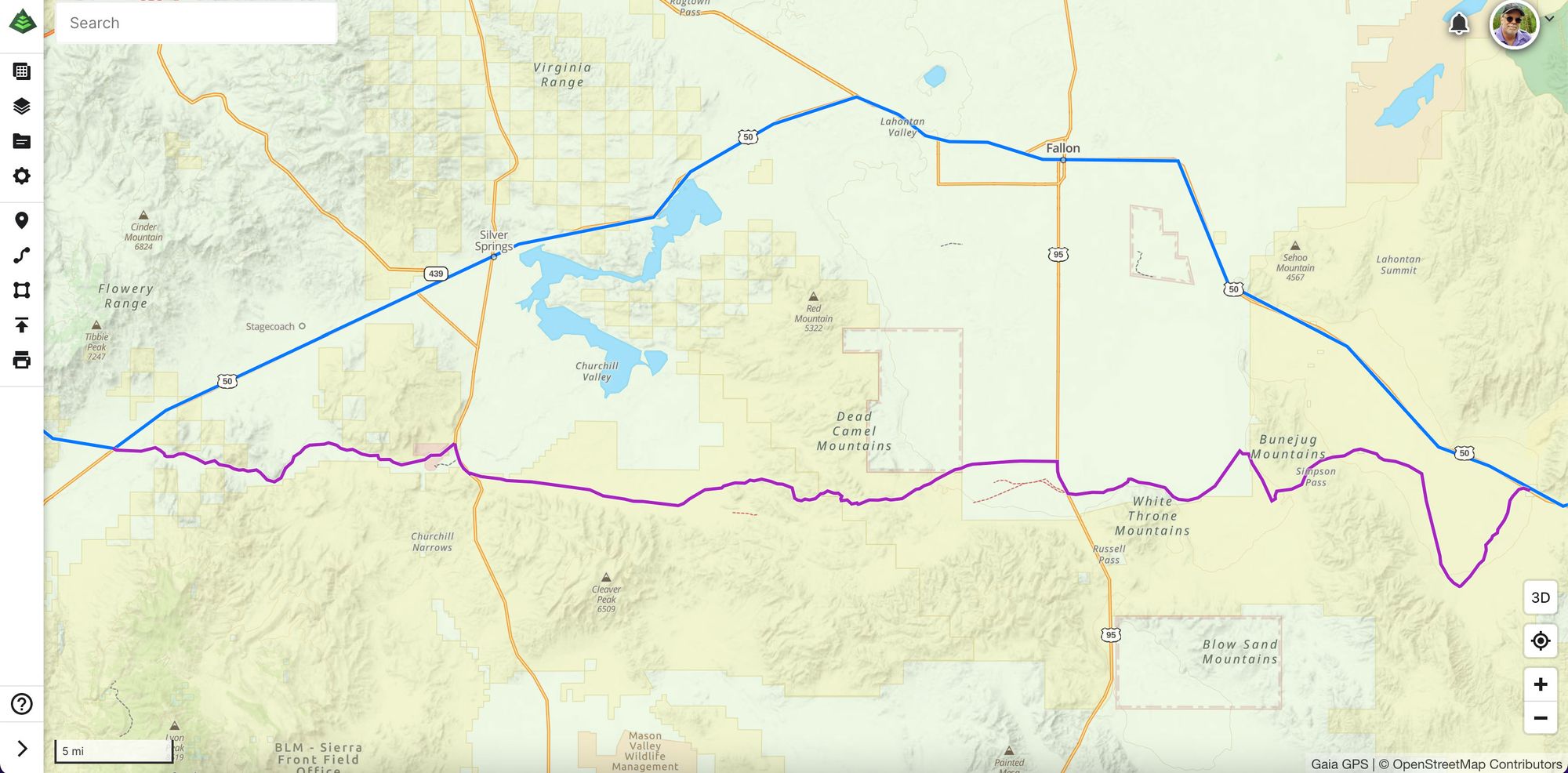 Clay "Clay Hikes" Chapman will be coming through this area in October after field testing a westbound hike through our other Nevada reroute through Central Nevada earlier this year.  That reroute is designed to keep hikers near a series of springs along the way and avoid long stretches of arid desert and the private Duckwater Indian Reservation, which annoyed some locals.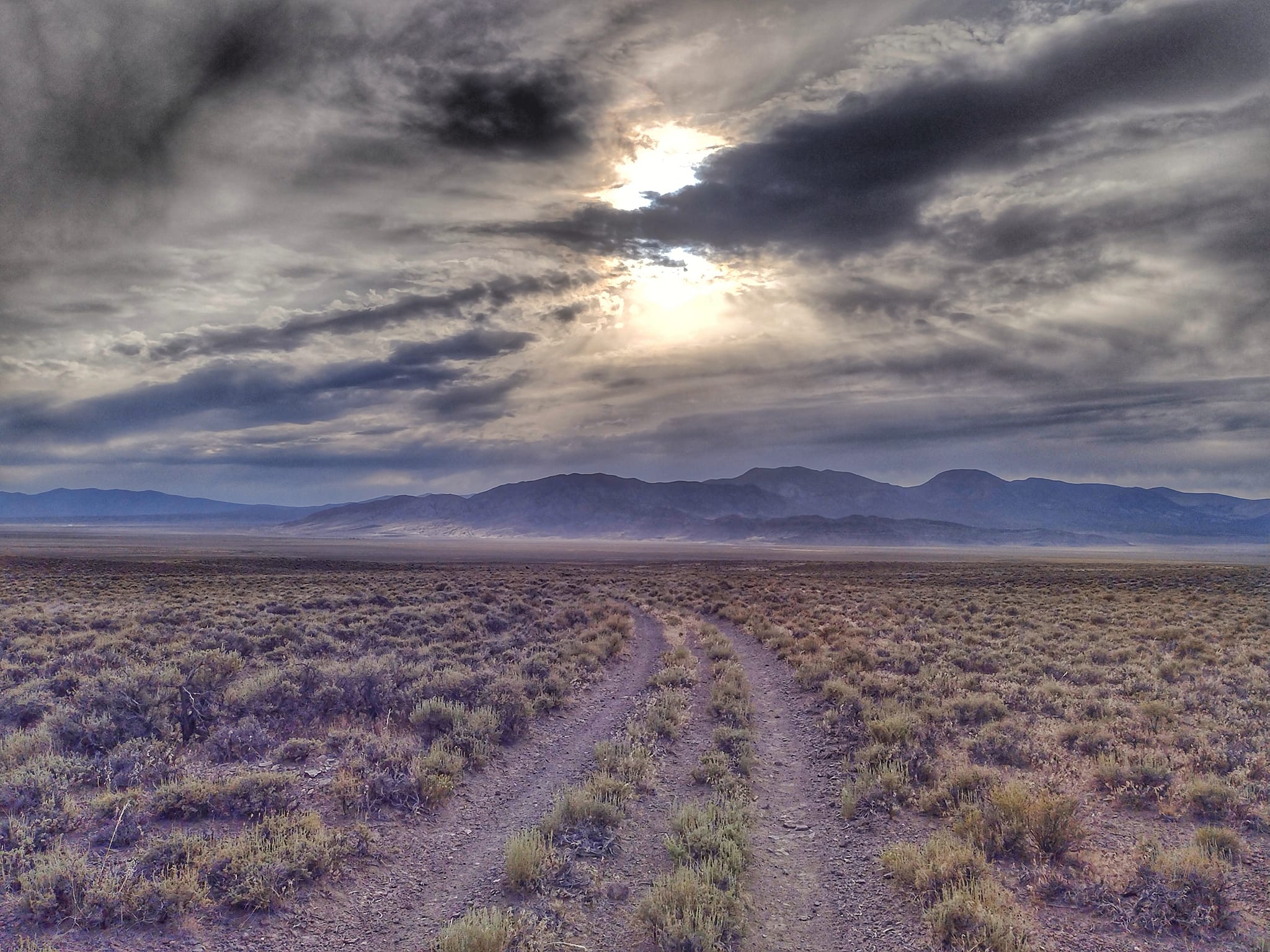 We are keen to learn whether the many flowing springs found along the new route this summer are still flowing in the fall.
With Nevada under control, we will focus on Utah and the many annoyances ADT hikers encounter there in the coming months.
---
HIKING AMERICA IN THE NEWS –
Our post two weeks ago about the closure of the American Discovery Trail due to the Mosquito Wildfire near Lake Tahoe caught the attention of a San Francisco Chronicle reporter who reached out, hoping to connect with a hiker in the area.
As luck would have it, we had been chatting with Mary Davison, who had returned to the Tahoe Rim Trail for her annual fall section hike of The ADT, and we helped make the hiker-reporter connection.
At 81, she hikes various sections of the trail in the Spring and Fall and is very near completing it.  She had just reached Palisades Tahoe and was waiting out an incredible hot spell when the closure order came through.  Had she not waited, she may have been caught in the wildfire.
Here are the stories about Mary.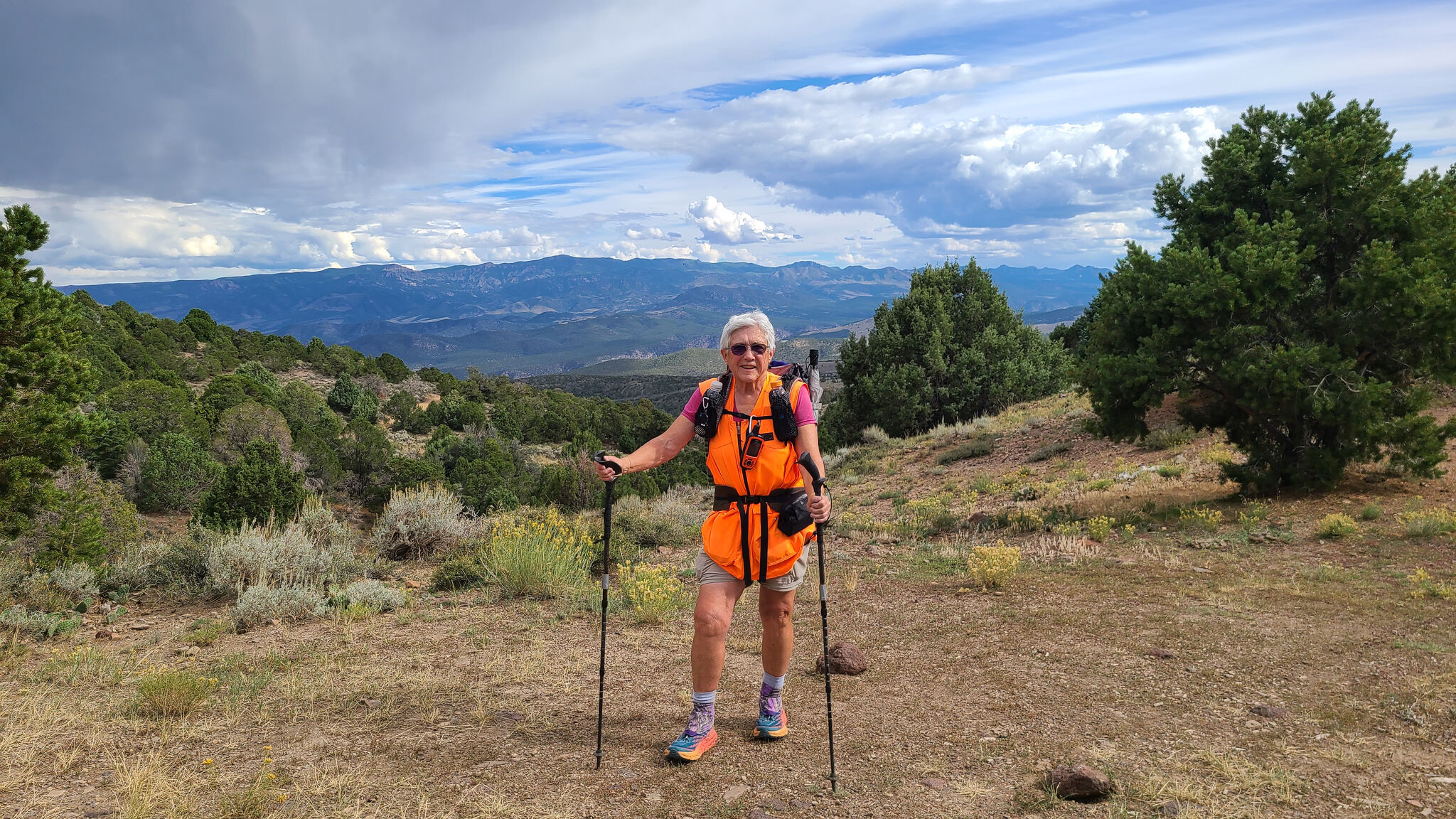 Hike Your Hike. – John.