The Big Melt Begins, and Floodwaters Rise
The Mississippi River threatens to spill over its banks due to snowmelt from the north, endangering several American Discovery Trail towns.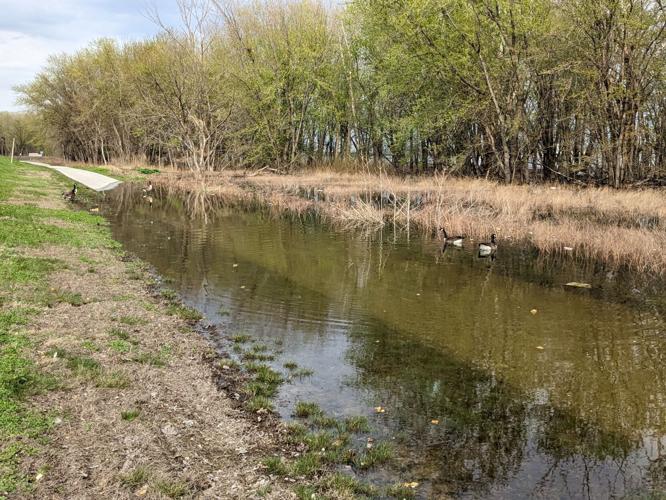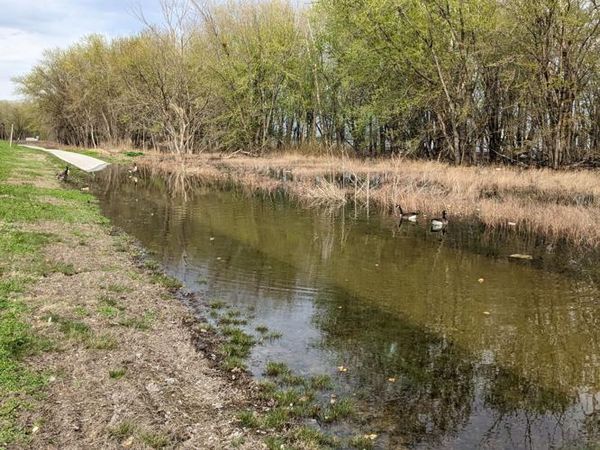 Davenport, Iowa, a city known for its picturesque riverfront and beloved by locals and visitors alike, is bracing for impact as the mighty Mississippi River threatens to spill over its banks.
River Drive, a bustling road that hugs the river, is now shuttered as temporary flood barriers are installed. This comes as the river hit 15.01 feet on Thursday afternoon, nearing 17 feet today, Sunday, April 23, and is projected to soar to 19.7 feet by Thursday and possibly even higher in the coming days.  
As a result of the flooding prep work, Credit Island Park and the Riverfront Trail that the American Discovery Trail follows are also closed for the foreseeable future.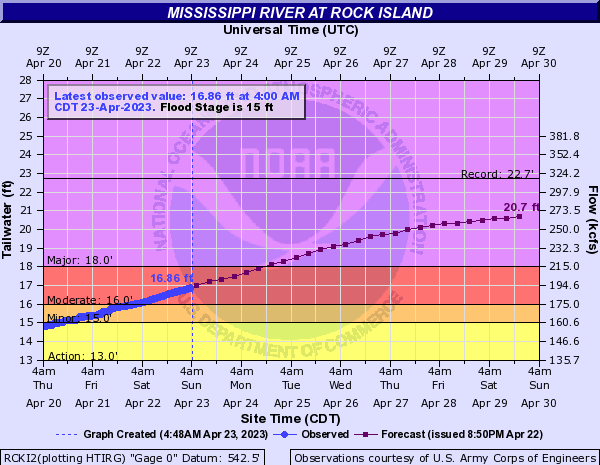 Unfortunately, Davenport is just one of several American Discovery Trail towns facing rising river levels in the coming days. Flood Warnings are now posted for Muscatine, Buffalo, Davenport, Iowa, and Rock Island, Illinois.
This impacts Hiking America Iowa Segment 6 and Illinois North Segment 1.

The National Weather Service warns that the crest could hit the 22-foot mark, with a range of plus or minus a foot. 👀  However, in the event of unfavorable precipitation, it could surge up to the ominous 23-foot mark, a height not seen since the record-breaking flood of 2019.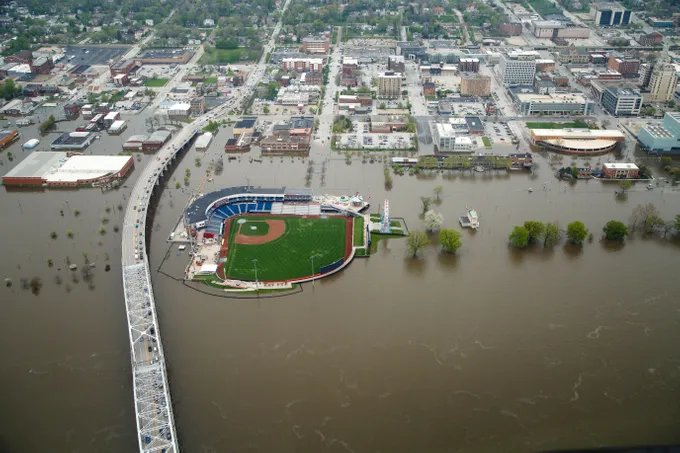 During that year, temporary flood barriers were breached, and portions of downtown Muscatine and Davenport were flooded, with a long cleanup to follow. Also, that year, the source of floodwaters was excessive rainfall.  This year, the Quad-Cities have actually been drier than usual, with the floodwaters from snowmelt up north.
Luckily, Briana "Rocky Mountain High" Desantis passed through the area earlier this year, and we are a few months away from any 2023 hikers reaching the area from the east. But as before, we will post suggested detours around the floodwaters and aftermath as the impacted areas become more apparent.
It's essential to keep an eye on these gauges, as they clearly indicate how high the river is and how much it may rise. During heavy rain or snowmelt up north, the river can quickly swell and potentially breach temporary flood barriers, leading to flooded areas and detours on the trail.
Four primary Mississippi River gauges measure the water levels in the section of the American Discovery Trail that passes through this area.
Mississippi River Gauges along the ADT Northern Route
Le Claire Gauge - Upriver from Davenport
Rock Island Gauge - Davenport
Illinois City Gauge - Buffalo
Muscatine Gauge - Muscatine
Hike Your Hike - John.
60% off select apparel with code MHWAPR60. Valid now - 4/30.