Hiking America Update
Today marks the release of our 100th update. Our heartfelt gratitude to our supporters who have been the driving force behind our journey. Thank You!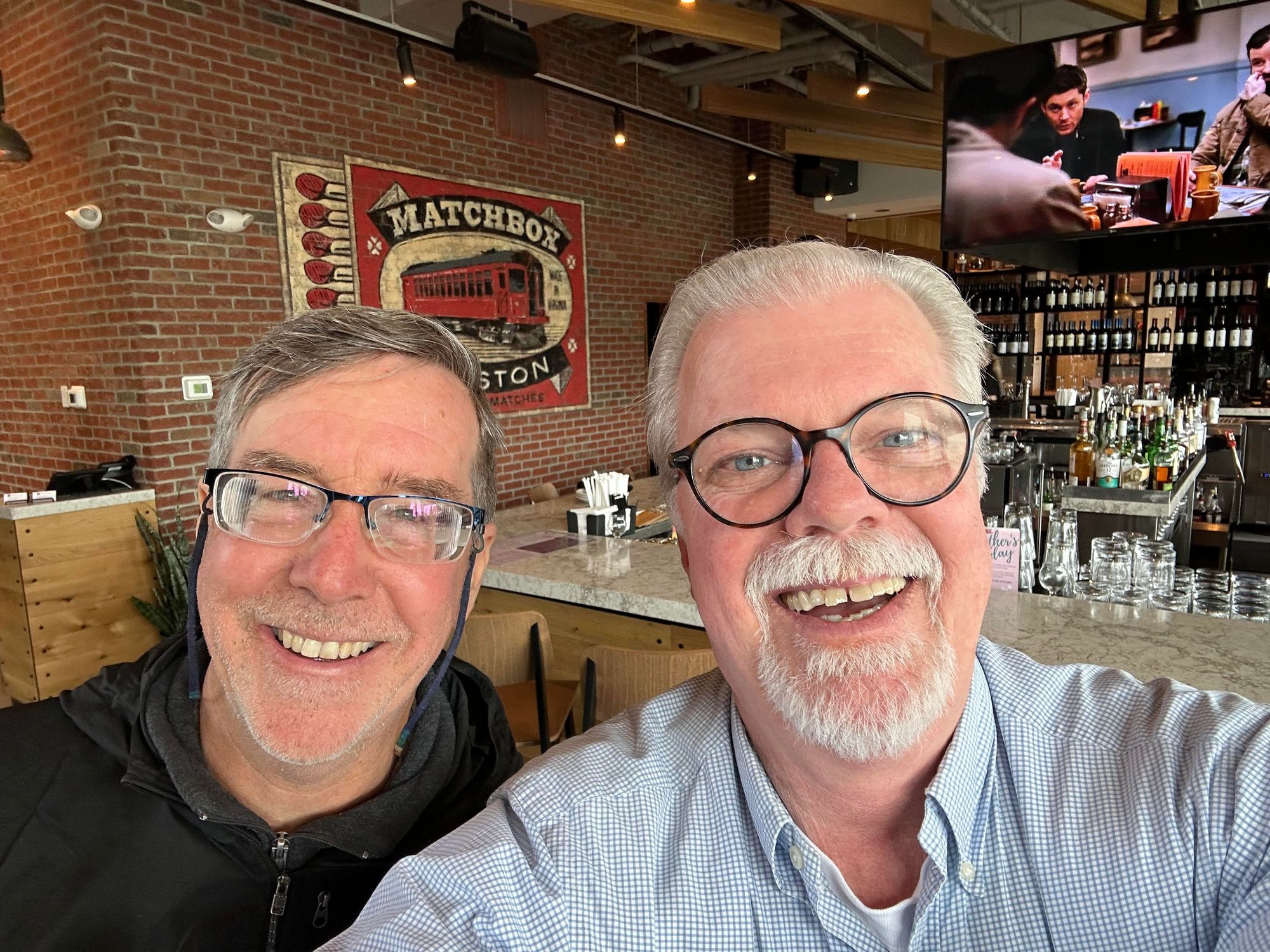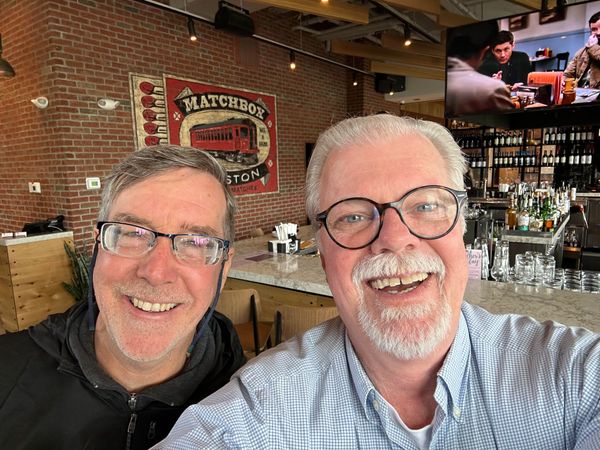 Issue #100
Today we roll out our 100th update, and I couldn't be prouder of how far we've come. First and foremost, I want to express my deepest gratitude for your unwavering support. You guys have been the backbone of our journey.
Mike Crowley (above left) and Dee "Plan Dee" Fournier were the first to field test those audited tracks, maps, and waypoints in back 2019. Since then, we've continuously listened, observed, and researched to improve our Gaia GPS data points, maps, and guides to the American Discovery Trail.

Today we have amassed over 14,157 waypoints: 6,671 to show you where to turn.  And 7,486 more showing you where to do everything else - eat, sleep, poop, resupply, must-see, and avoid! Plus, thousands more Hiker Notes from those on the trail.
Your trust, feedback, and engagement have been invaluable in shaping Hikingamerica.com into what it is today.  Let's get to it.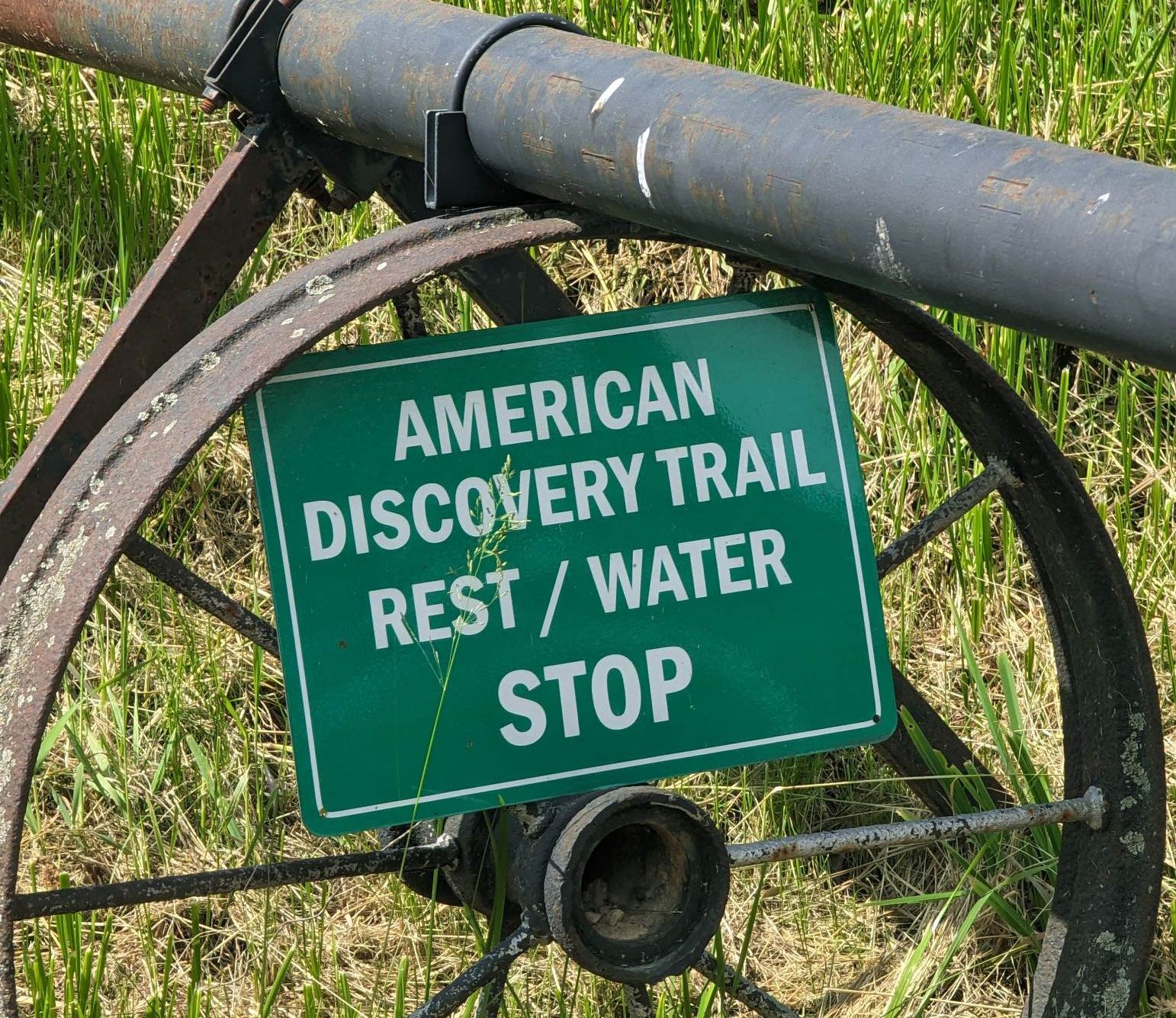 Ohio
Waypoint 17 - Junction Township 17 and 54.
RayRey'23 noticed a sign at the waypoint that reads 'American Discovery Trail Rest/Water Stop.' "I didn't investigate, but the property looked inviting."
Updates appreciated.
RayRey'23 also texted in some high praise for Begley's Campground in New Straitsville. "This is a 4-wheeler / side-by-side / dirt bike campground. And all the people are awesome, and campground hosts really relaxed."
Our kind of place, for sure.
California
A section of the American River Bike Trail in Sacramento is closed through Fall 2023. We've mapped out the detour on the Levee Path that will take you around the construction area and back to the American River Bike Trail. 
Nebraska
Segment 8 - Lincoln to Omaha (Iowa State Line)
As per Omaha Parks and Recreation, the Keystone Trail at Blondo Street has been temporarily closed by the Papio-Missouri River Natural Resources District for storm drainage improvements. The closure will last for most of May, and the trail is expected to reopen on Wednesday, May 31, and impacts Hiking America waypoints NE1-168 - NE1-170.  A detour has already been marked and posted on Gaia GPS and Hiking America maps.
Missouri
Segment 2 - Rock Island Trail - Pleasant Hill to Windsor
The Rock Island Trail and Katy Trail include a series of benches along the trail. Last year, Bernie Krausse identified all of them, and they are now included.  We also have services in Leeton and additional services in Windsor.
🥾
BTW - Bernie'22 is back in the States after a couple of months in Europe following his ADT hike last year. He is set to begin the North Country Trail next week...part of which is the Buckeye Trail/American Discovery Trail. So we'll see you again soon!
Thank you again!  And Happy Mother's Day to all who celebrate.
Hike Your Hike. - John.
[Partner]