Bits and Pieces from Here and There
Keeping up with 6,800 miles is a lot! We're never at a loss for work — updates, waypoints, new hiker notes. October saw quite the 🍂 harvest!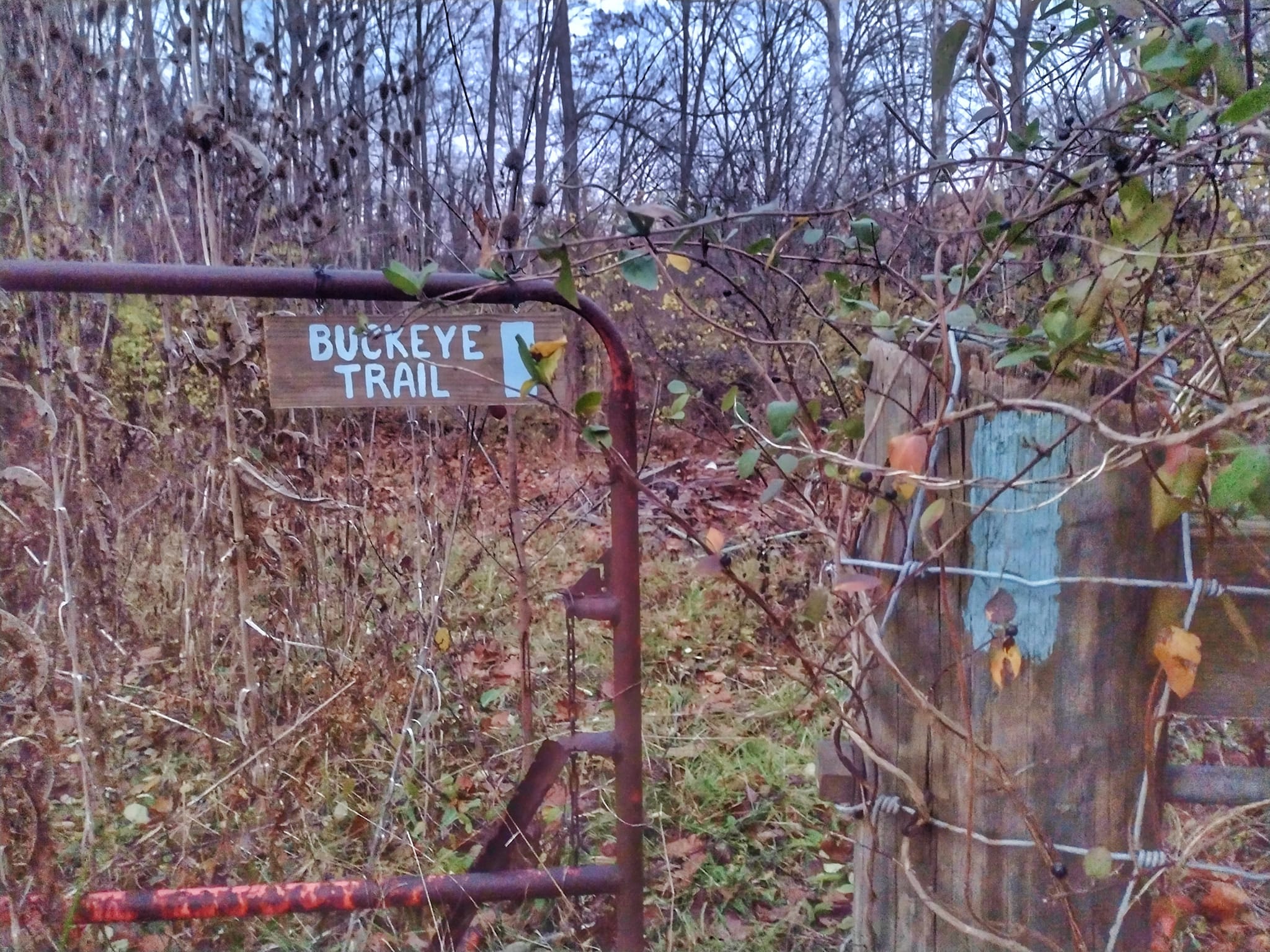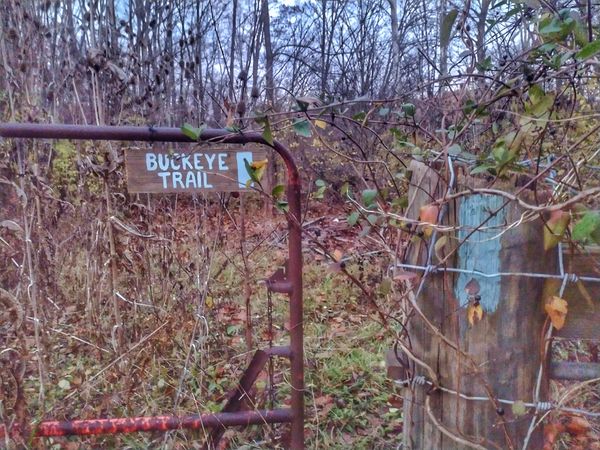 Keeping up with 6,800 miles is a lot. As a result, Hiking America is never at a loss for new updates, waypoints, and hiker notes for our American Discovery Trail guides.
This last month has seen quite the 🍂 harvest as we continue partnering with those on the trail and helping plan for next year's class.


---
Hiking America subscribers with Gaia GPS Access –
Remember to Update Sync in Settings for the latest data:
iOS & Android - SETTINGS > ACCOUNT > LAST SYNC
---
Ohio ––
We have entirely redrawn the maps and reordered the directions for this section due to more than 20 waypoints of interesting points and services along the trail.
That plus a pocket full of Hiker Notes Bernie Krausse passed along after passing through – to include The Mushroom House in Cincinnati's Hyde Park.
In prioritizing Hiking America updates throughout the year, we first work on those notes and changes on-trail hikers are or will immediately face in the coming weeks. Then we do the more general updates in preparation for future hikers.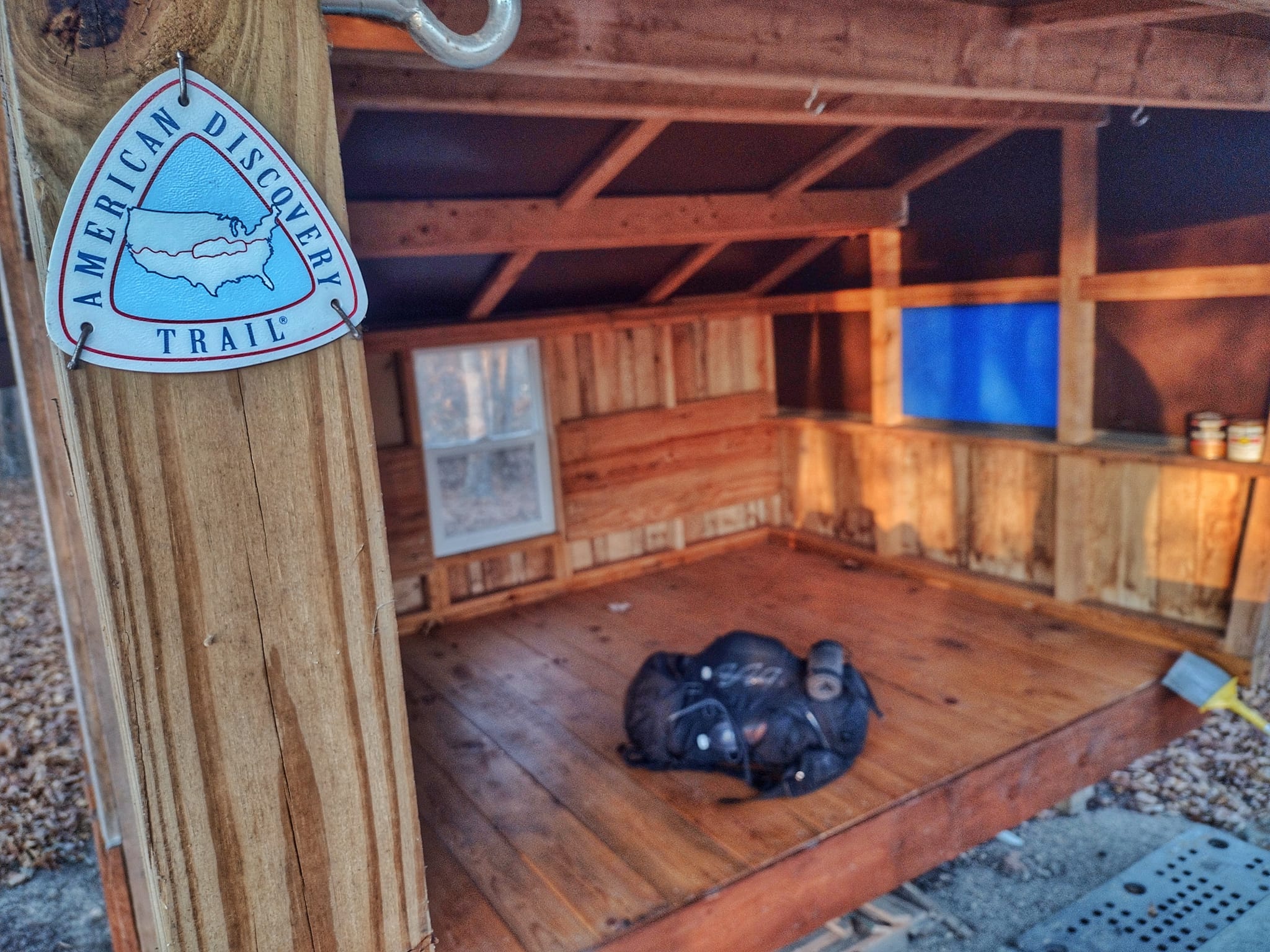 Bernie is now in the Scioto Section of the Buckeye Trail and spent a night in a new BT shelter. "It's by far the nicest three-sided shelter I will ever sleep in," Bernie said in a Facebook post.
The following updates were made before his arrival on the BT.  
There are three Category 4 climbs through this rollercoaster-like section, and we have noted them on our directions and Gaia GPS data.  
The North Country National Scenic Trail/Buckeye Trail now shows a section of the trail out of the woods and onto a road, and we have updated our data to match. The BTA has issued alerts warning that blazes may be missing due to a lack of maintenance or felled trees.
Added a few new Hiker Notes to include a new Trail Angel in the Peebles and Sinking Spring area.
We have added a note from the BTA regarding recent logging operations near Mitchell Ridge that messed up the trail. They say it is still passable, but no navigational blazes for a short span.
The BTA issued an alert this summer that cautioned about a footbridge inundated by water during flooding and is concerned that it may be compromised. The BTA's supervisor of the segment suggested a detour around it, and we have included that in our maps, directions, and Gaia GPS data.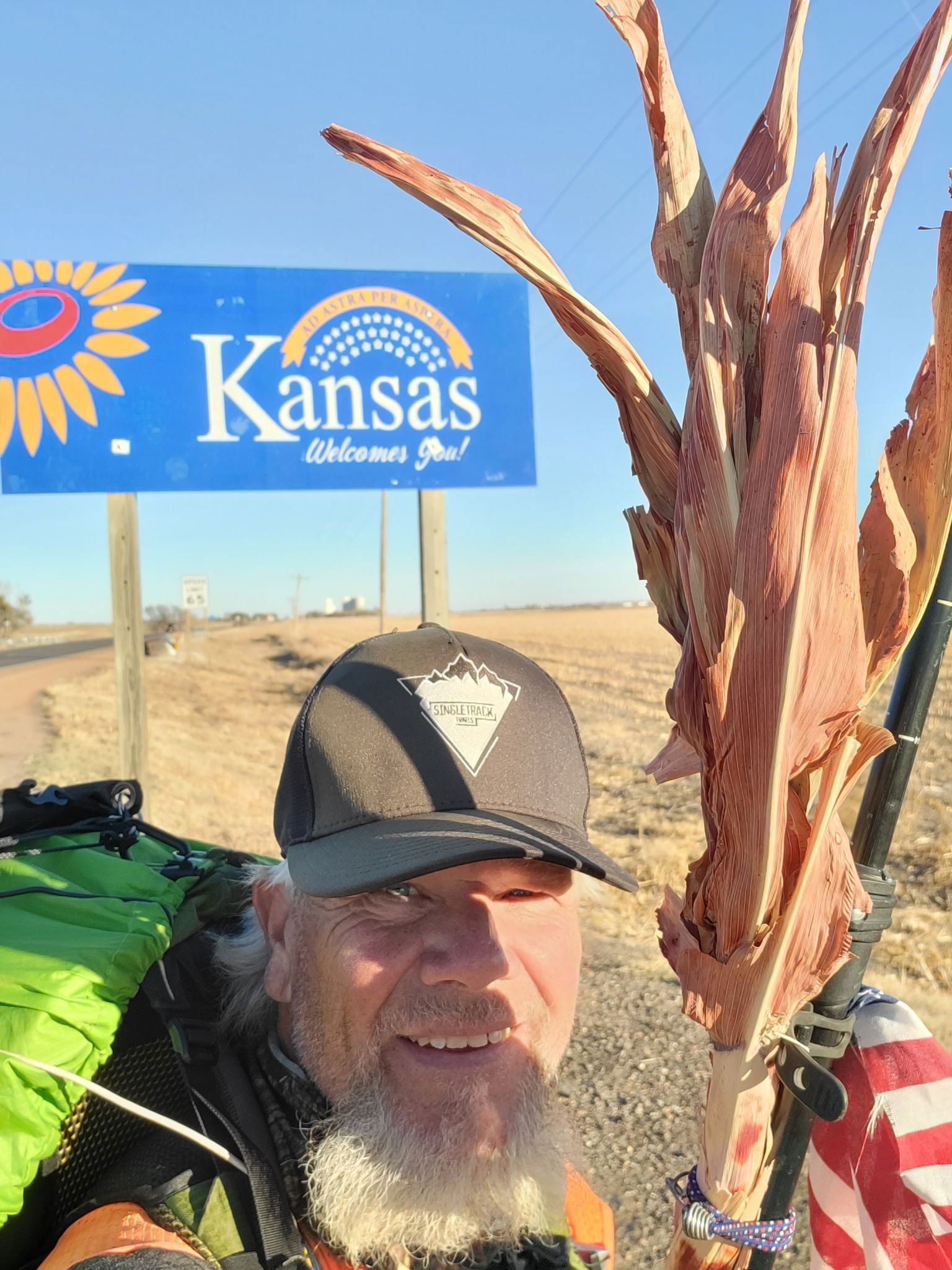 Meanwhile, Shawn "Ruk Runner" Whitcomb crossed into Kansas this weekend on the American Discovery Trail Southern Route!
Colorado South ––
Added two new dispersed campsite recommended locations.
Added expanded Hiker Notes for towns and cities along this segment
Missouri ––
The Katy Trail will be closed under the I-70 Rocheport Bridge between November 7 through 14 as girders are set on the new bridge section.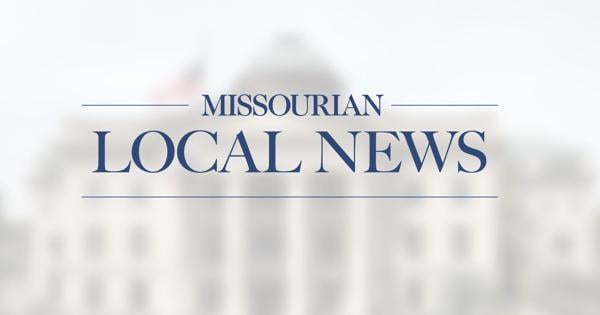 Hike Your Hike - John.