Spring Brings Construction Booms and Trail Blooms
Construction projects begin to emerge with spring, causing disruptions to trails and detours. But services closed for the winter are reopening.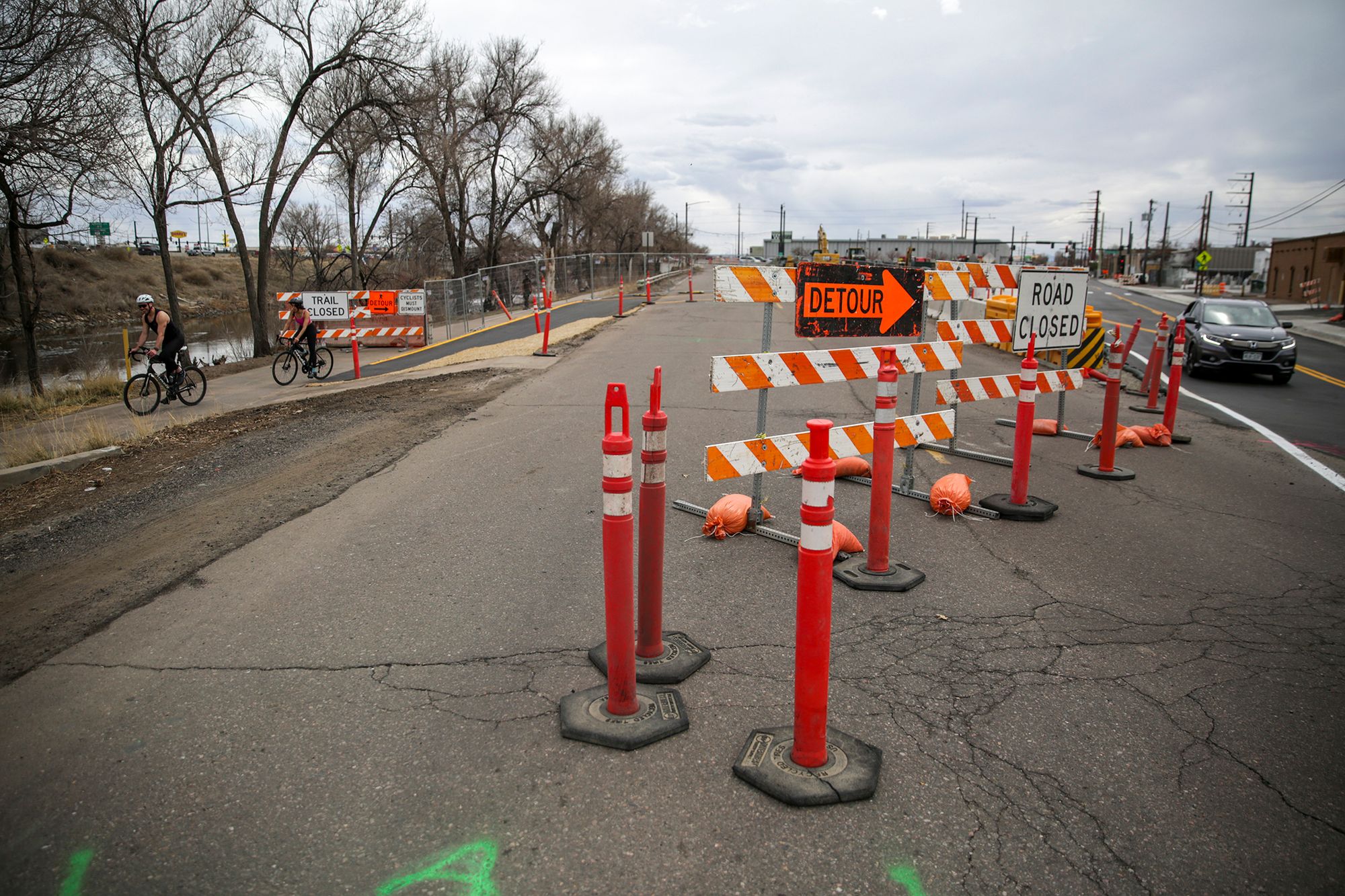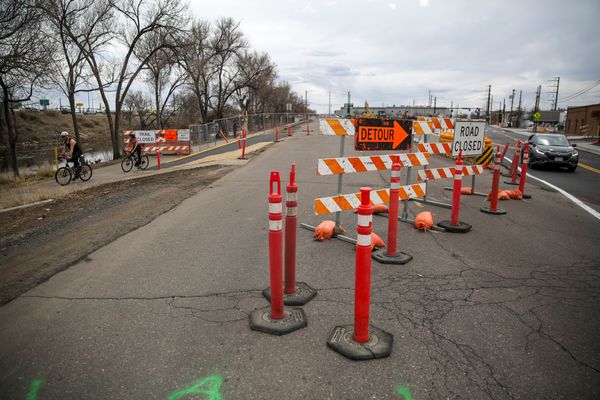 As spring arrives, construction projects begin to emerge across the country, sometimes causing disruptions to trails and necessitating detours. In contrast, trail services closed during the winter are beginning to reopen.

Colorado North
In Denver, Colorado, one of the oldest bridges in the state needs replacement, leading to a temporary detour of the South Platte River Trail. (above) The trail, which runs alongside the river, will be disrupted as construction crews work to replace the aging bridge. The project is expected to take significant time, with the trail detour in place until December of 2024.
We have added new mapping, directions to get around the closure, and Gaia GPS routing and waypoints for that area.
Missouri
We have also added maps, directions, and waypoints to get around the construction closure of a one-mile section of the Katy Trail (mile point 117.40 to 118.40) just west of Portland.
The closure is expected to last through the end of the year but could reopen sooner. We'll keep an eye out.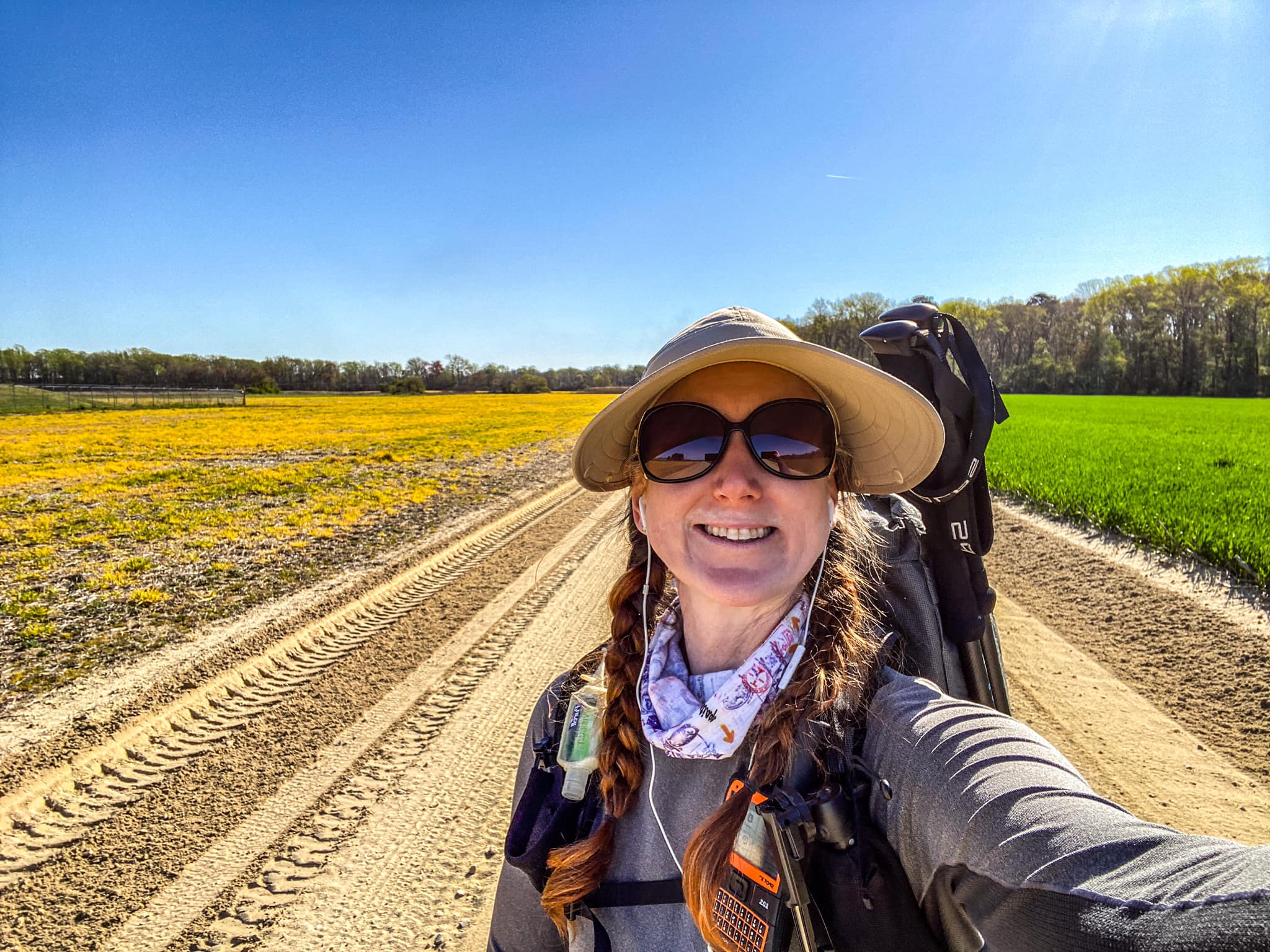 Delaware
We have updated the track of the Cape-Lewis trail northeast of Lewes from a tip from the always-smiling Michelle Strong'23. She passed it along on DAY ONE! of her Westbound crossing.
"The crowdsourcing is strong with this one, Obi-Wan." <(°.°)>

It might not be a game-changing transformation, but any distance gained from the odorous embrace of the Lewes Sewage Treatment Plant, in my opinion, is a truly inspired decision!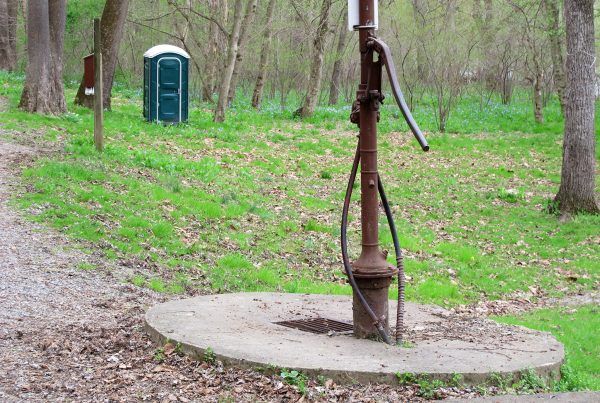 Maryland
And Park Rangers at the Chesapeake & Ohio Canal National Historic Park this week have been reinstalling handles on the nearly 50 water pumps situated near each Hiker-Biker campsite. Those campsites are sprinkled about every 5 to 7 miles along the 184-mile-long canal.
These handles are removed annually during autumn to protect the wells' pipes from potential damage during winter. Although the water is not deemed potable, it can be made safe for consumption by treating or boiling it, as the Park Service does not treat well water.
For those without a Sawyer, or a pot to heat, there are also Potable water sources along the C & O at many trailheads, Drive-In campgrounds, and, of course, trail towns.
Hike Your Hike - John.