Burr Oak Updates & Brian Begins the C&O
New campsites and picnic waypoints with updated maps and directions. Find out about our recent tweaks to the track and expert tips from 2022 hikers.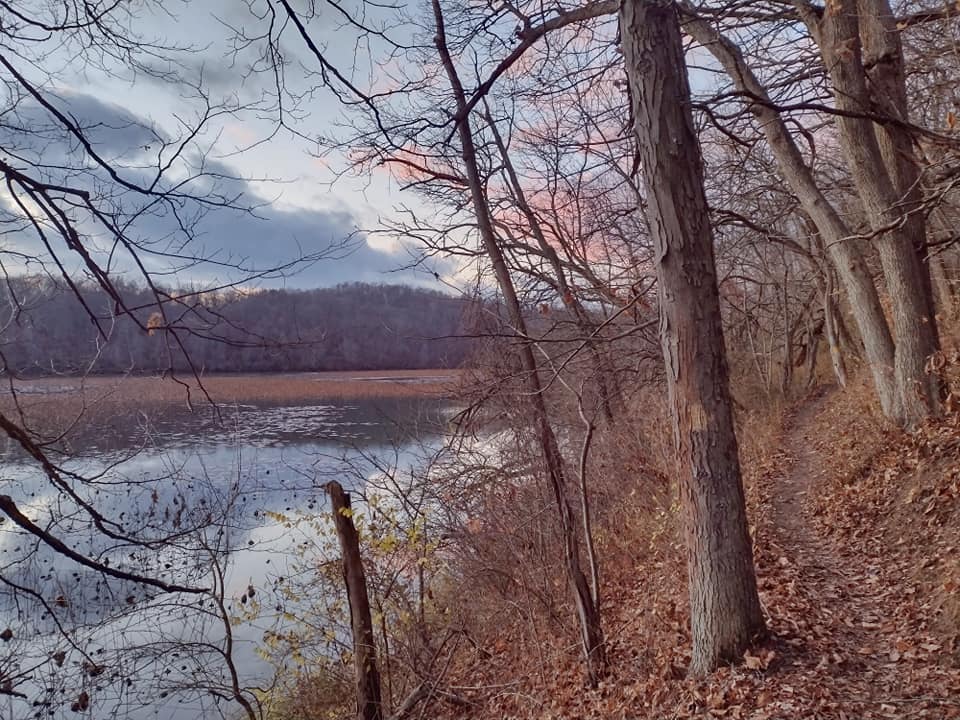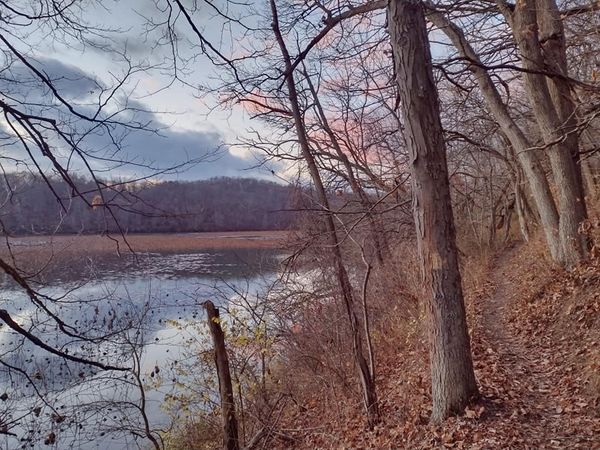 Ohio
Segment 8: Logan to Burr Oak State Park
Segment 8 of Hiking America's Ohio guides and maps to the American Discovery Trail is also a section of the Buckeye Trail and the North Country National Scenic Trail.

This week we made a few minor tweaks to the track based on recent traces, specifically correcting a crossing point of Salem Hollow Road south of Lake Tecumseh. We've also added more campsite and picnic waypoints around Burr Oak State Park.
With these changes, the segment has been reduced by 0.03 miles. We've reordered waypoints and updated the directions, maps, and Gaia GPS data to reflect the new information and Hiker Notes.
We continue to express our gratitude to 2022 crossers Bernie Krausse and Chef Ray, who provided invaluable tips and suggestions that have been incorporated into this guide.
---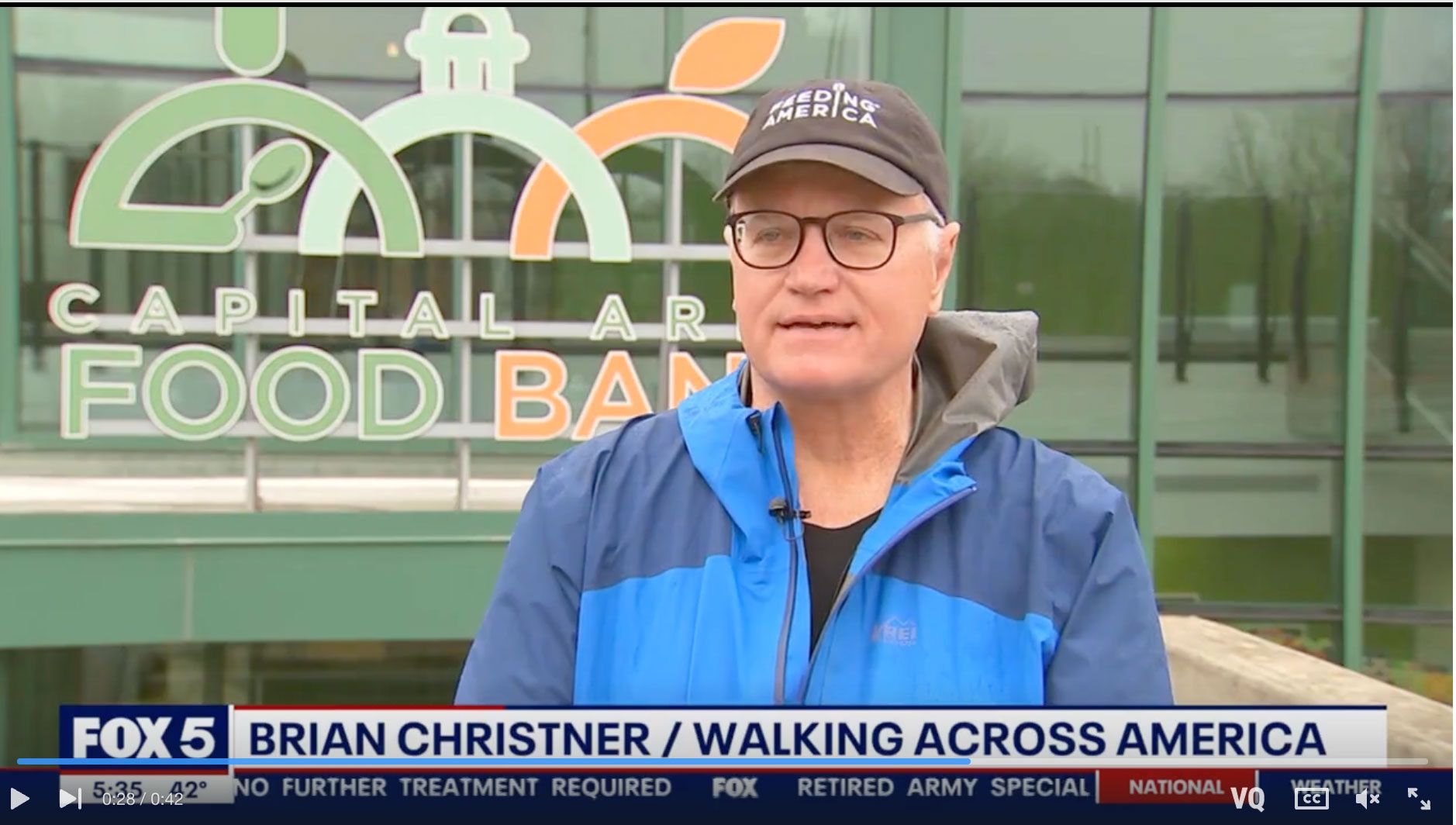 Maryland
Blackberry Brian reached Washington, D.C., on Friday and immediately captured some media attention at the Capital Area Food Bank. Brian is hiking the American Discovery Trail to raise money to benefit Feeding America, a nationwide network of more than 200 food banks that feed more than 46 million people through food pantries, soup kitchens, shelters, and other community-based agencies.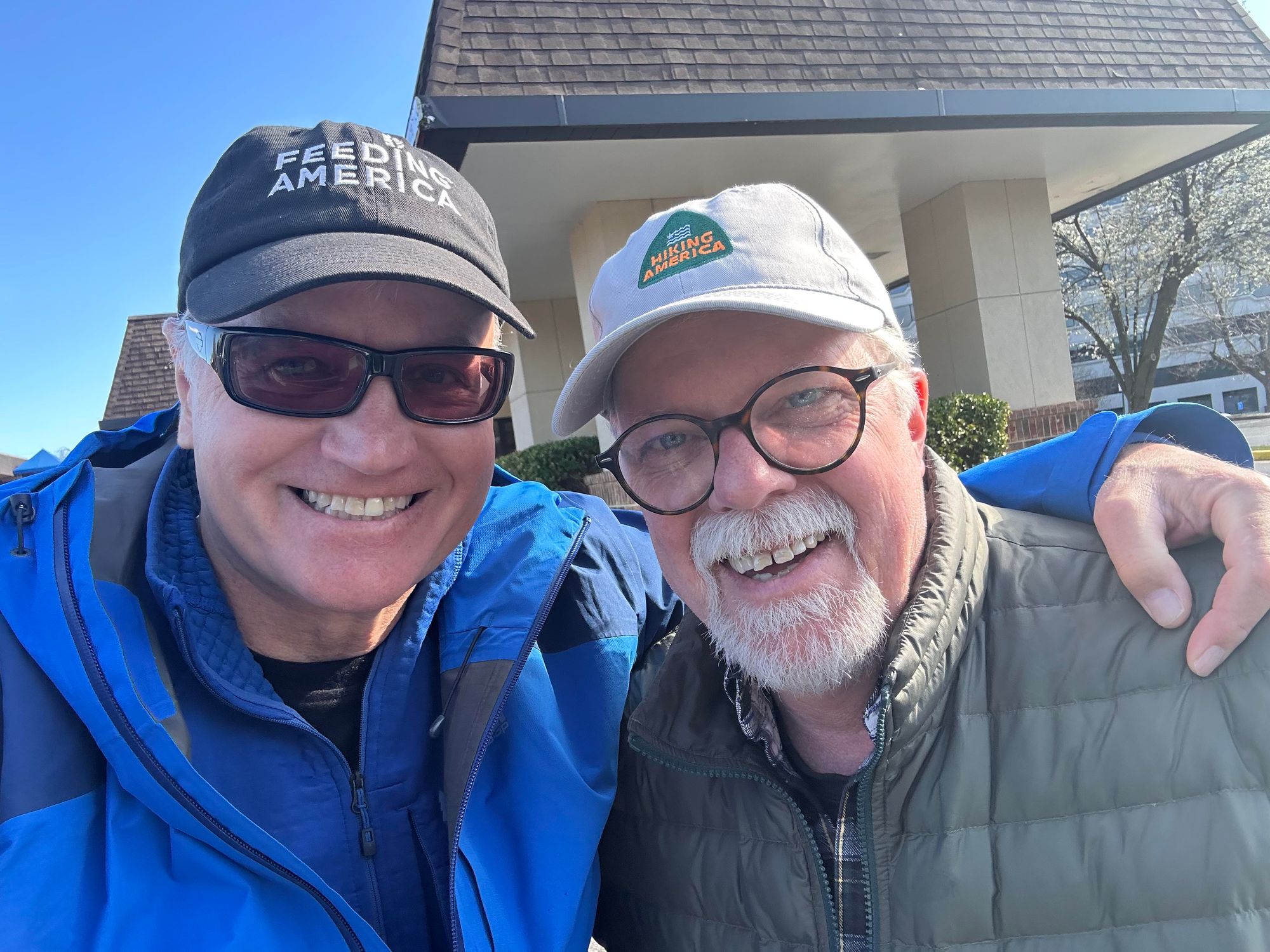 After enjoying a filling Friday's lunch with Brian of Iron Stake and Bacon Cheeseburger, he began his Westbound journey on the Chesapeake & Ohio Canal (C&O).
---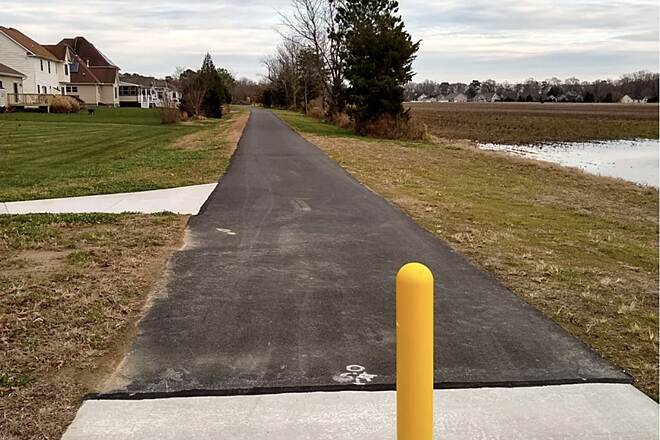 Delaware
We have rerouted the trail in the charming town of Milton to use the Milton Rail Trail. The new updated route moves .20 miles off-road and onto the track and shortens the overall length of the segment also by .20 miles. The new routing passes by the hiker-friendly Dogfish Head Craft Brewery while remaining close to all other Milton Services.
The Hiking America's Delaware Guide and Maps to the American Discovery Trail are free.
Hike Your Hike. - John.