A Return to Capital Roots
In 1980-81, transcontinental hikers dubbed 'HikANation,' arrived at the U.S. Capitol. Hiking America adds a route to follow their footsteps in D.C. on a mission advocating for more hiking trails across America.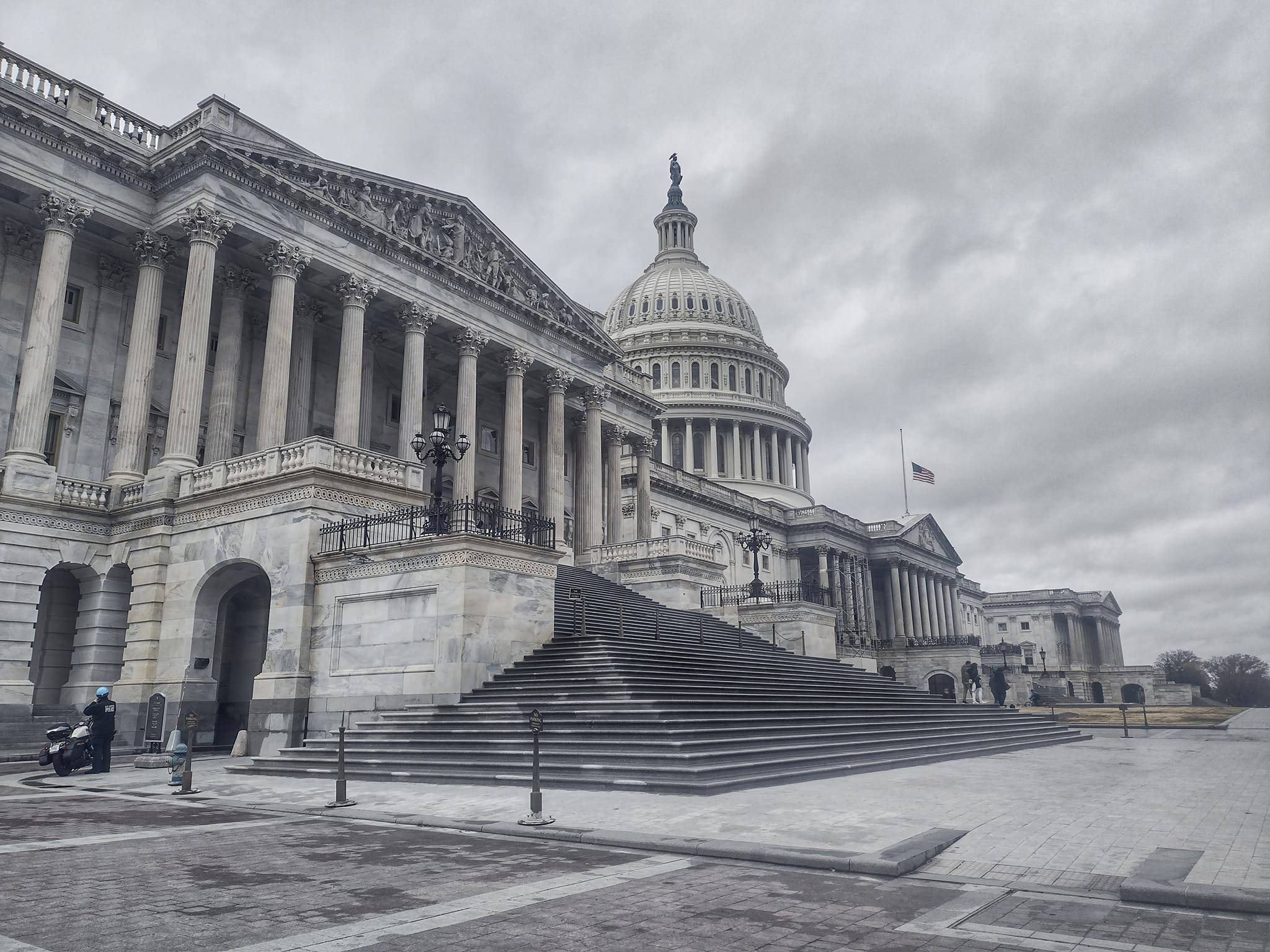 Forty-one years ago this past May, a group of 37 transcontinental hikers dubbed 'HikANation,' landed on the steps of the U.S. Capitol to "highlight the need for more hiking trails across America and to promote hiking as a low-energy consumption form of recreation."

That first hike, from San Francisco to Cape Henlopen, DE, in 1980-81, has since been called "The Father of the ADT."  Ten years later, a 'scouting' trip began mapping out the American Discovery Trail that finally opened, another decade later, in 2000.
While the ADT generally follows the original HikANation route, there are a few notable exceptions; it swaps out a few central U.S. states (removed: Oklahoma, Arkansas, and Virginia – added: Nebraska, Iowa, Indiana, and Ohio), creates two separate routes between Denver & Cincinnati, and reverses the direction.
And in the nation's capital, the new route was plotted to run up and over Washington, D.C., rather than straight through the iconic National Mall that the original HikANation hike took.

Earlier this year, Hiking America created Maryland Segment 4-D.C. - an alternate segment that follows the original HikANation route passing many iconic national monuments and museums – the reason millions visit Washington D.C. each year.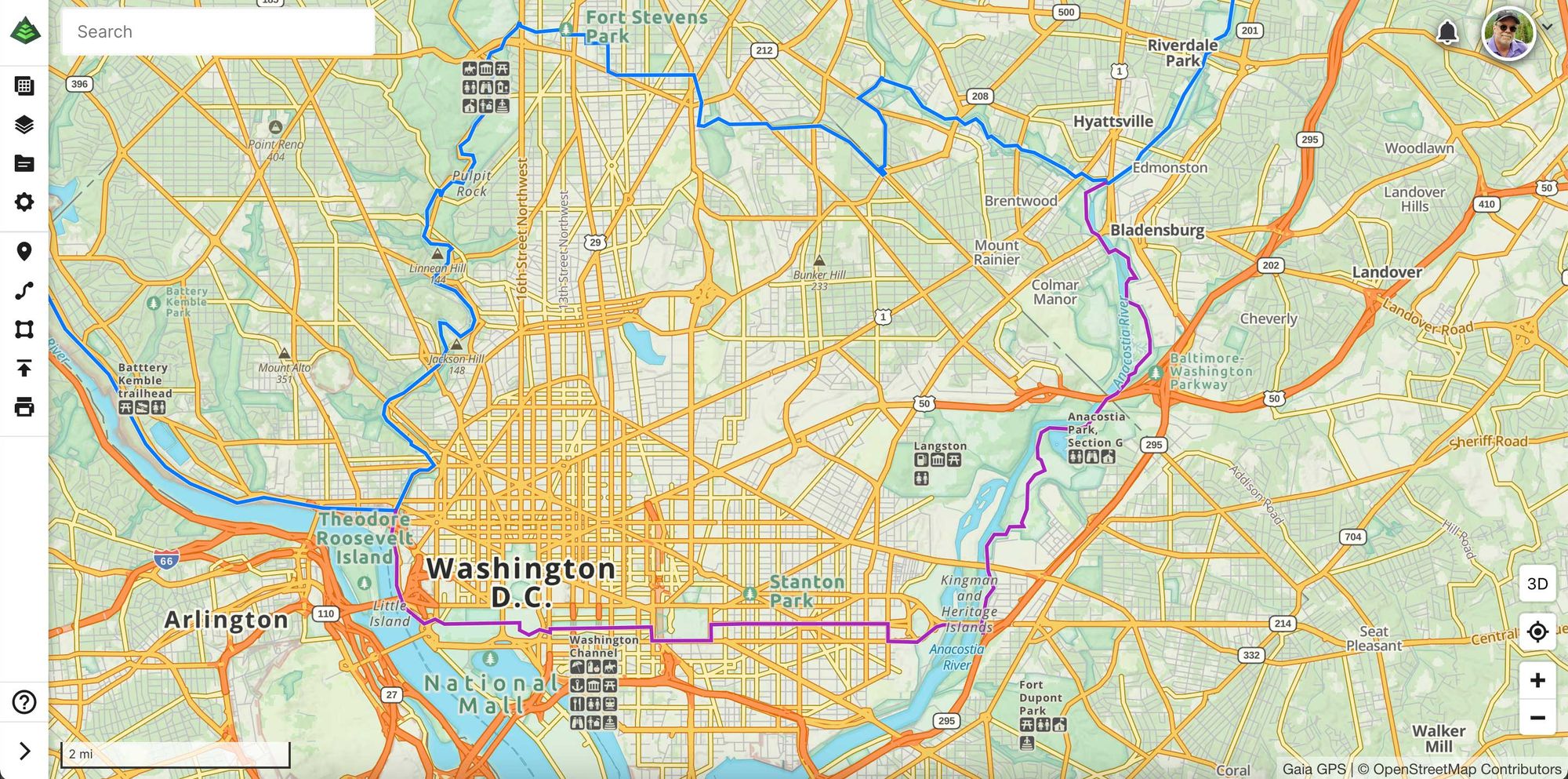 From the southern end of the C&O Canal, mirroring the HikANation route, Maryland Segment 4-D.C. travels directly through the National Mall, from the Lincoln Memorial to Capitol Hill, and then northward along the banks of the Anacostia River, rejoining the American Discovery Trail in Hyattsville.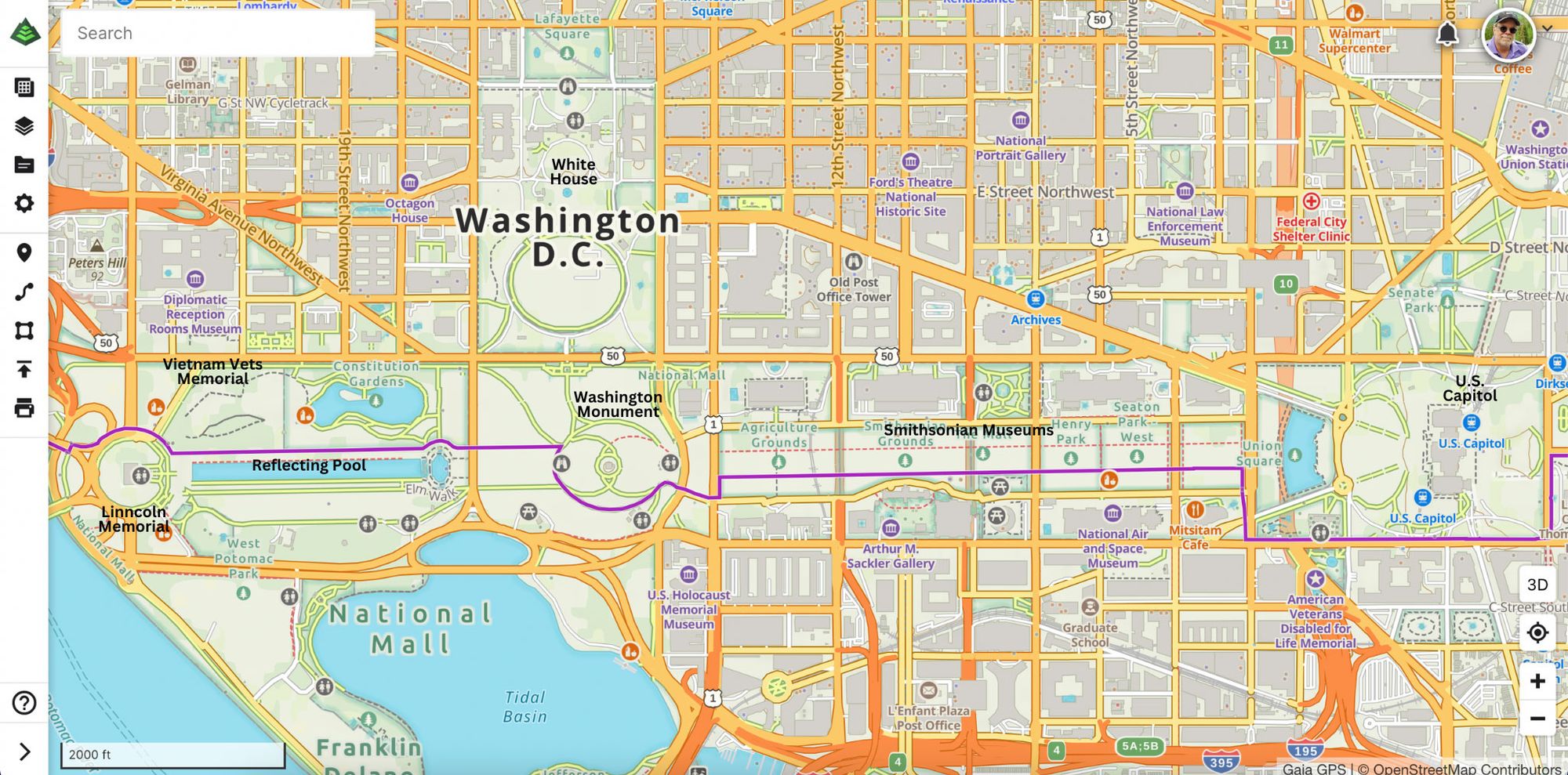 Bernie Krauss followed this route in his recently concluded Eastbound thru-hike and took a series of beautiful photos along the way.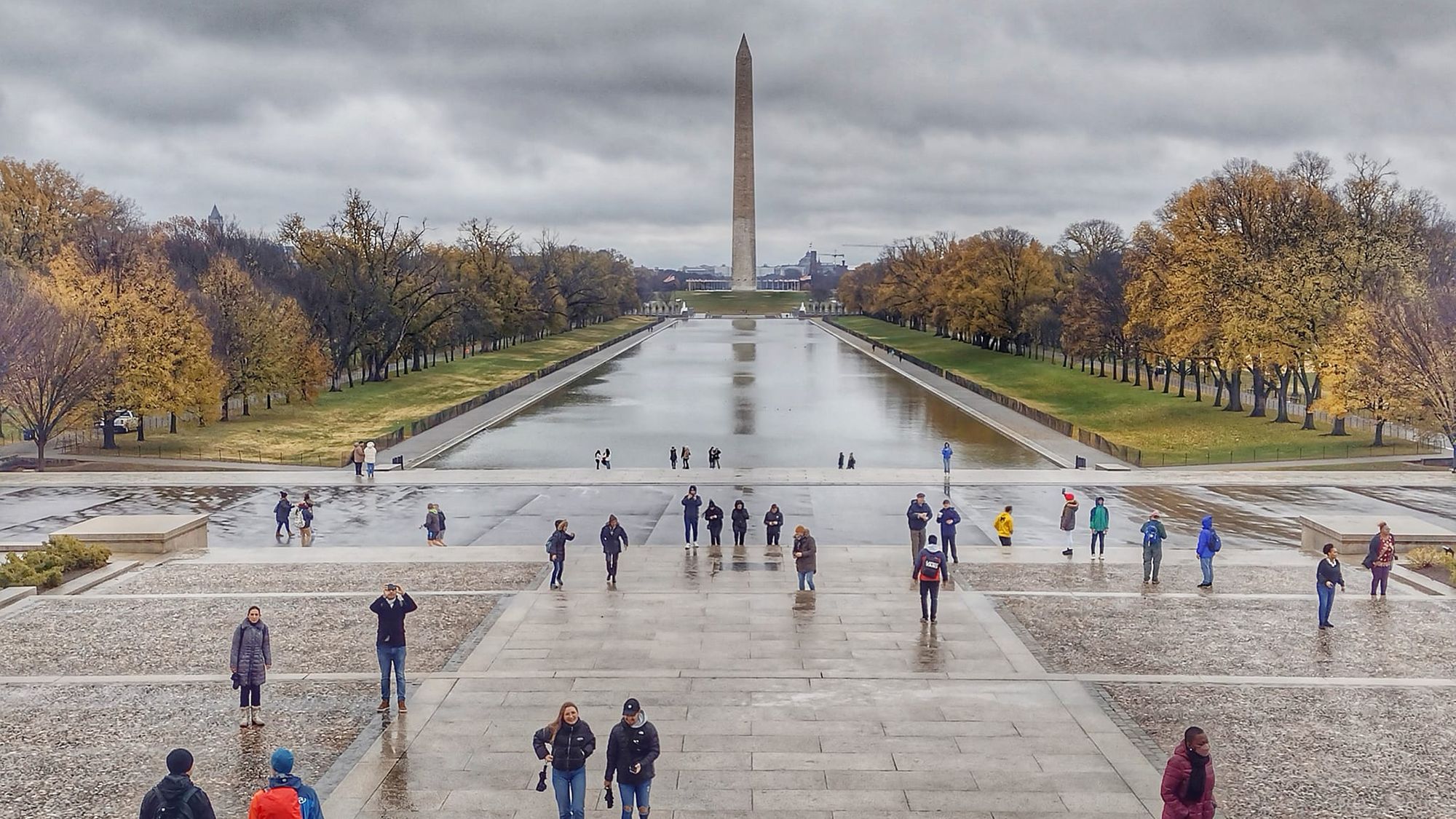 Believing our nation's capital should not be missed on any journey across America, Hiking America offers the segment free and accessible to all.

These last couple of weeks, we've been working on adding in the generous Hiker Notes from Bernie Krausse's journey through West Virginia, Maryland and Delaware.
WEST VIRGINIA -
Formatting updates to the guide and directions. 13 additional Hiker Notes.
MARYLAND -
Bernie'22 Hiker Notes added, to include a new path to the Paw Paw, WV bridge across US Park Service land which shortens the reach to the resupply town.
Added Detour directions for highwater events on the C&O Canal around McMahon's Mill, added Hiker Notes from Bernie'22
Added 30+ additional waypoints and Hiker Notes. Due to the large number of new waypoints, we have renumbered and republished maps. New information also synced with Hiking America on Gaia GPS.
Updated directions with detailed Hiker Notes and 30 new waypoints, plus suggestions from Bernie'22
Rerouted to match HikANation original route to and through Washington, D.C. Added Hiker Notes from Bernie'22.
Added additional waypoints and services suggestions from Bernie'22
Complete update of Hiker Notes, and additional waypoints from Bernie'22
DELAWARE -
Completed Hiker Notes for all towns including Bernie'22 notes.
Hike Your Hike.
Merry Christmas, Happy Hanukkah, Happy Holidays. - John