Hiking America - Week Ending May 27, 2023
We check in on the hikers on the American Discovery Trail. From the vibrant East with Michelle Strong to the majestic West with Medicare Pastor. Plus Hiker Notes & Trail Updates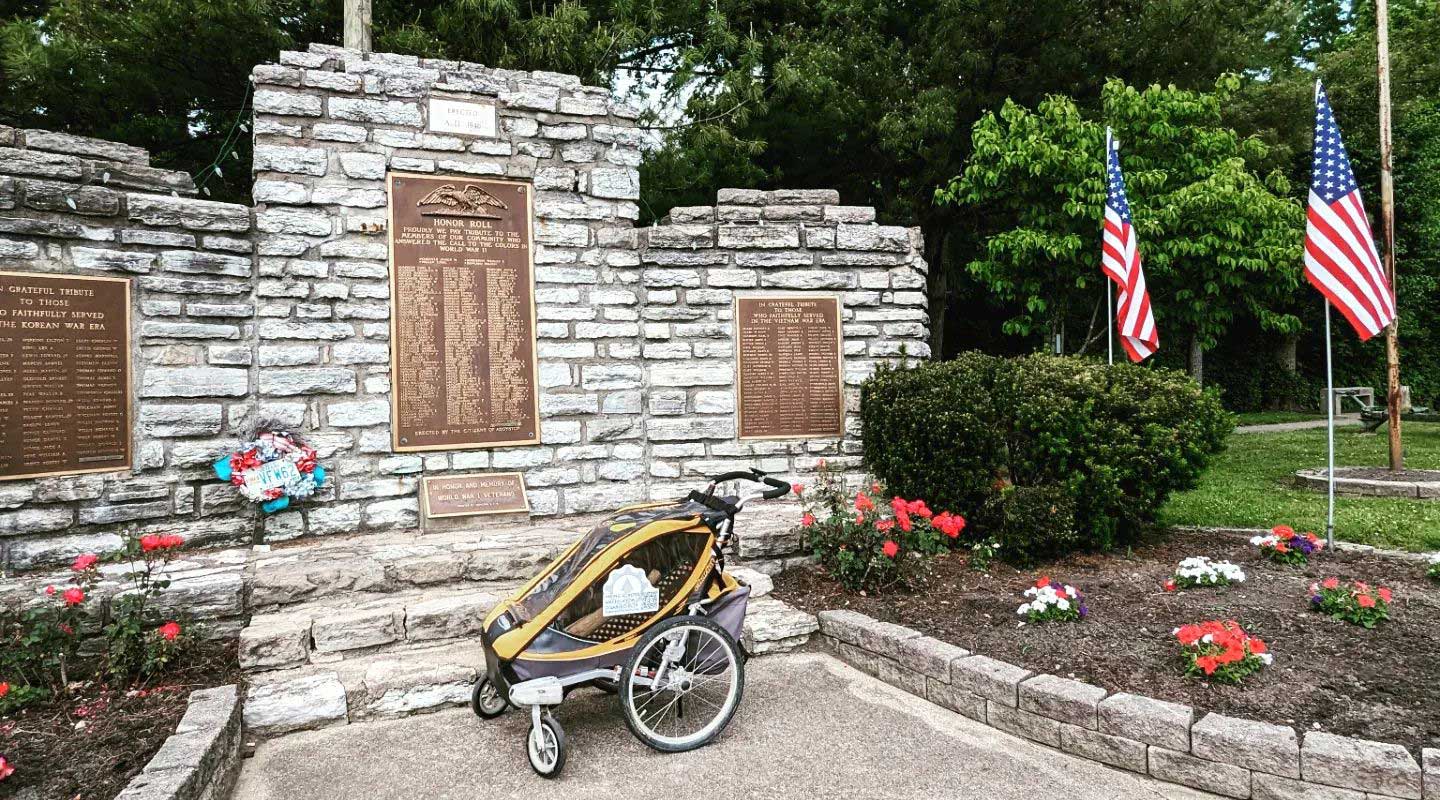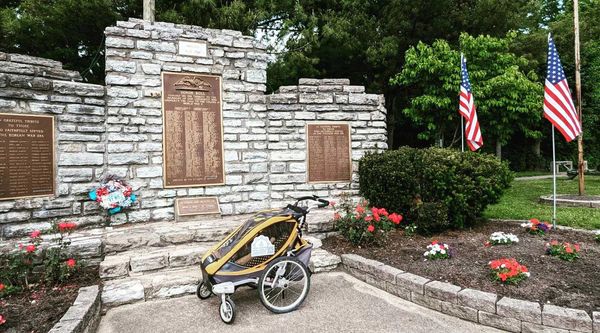 On this Memorial Day Weekend - tales of triumph, good deeds, and outdoor fun!
Michelle Strong's victorious battle with the Buckeye Trail, Blackberry Brian's noble quest in Fairmont, RayRey's delicious detour in Ohio, Briana's cheeseburger challenge in Denver, and Mary Davison's inspirational journey across California, Nevada, and Utah.

Ohio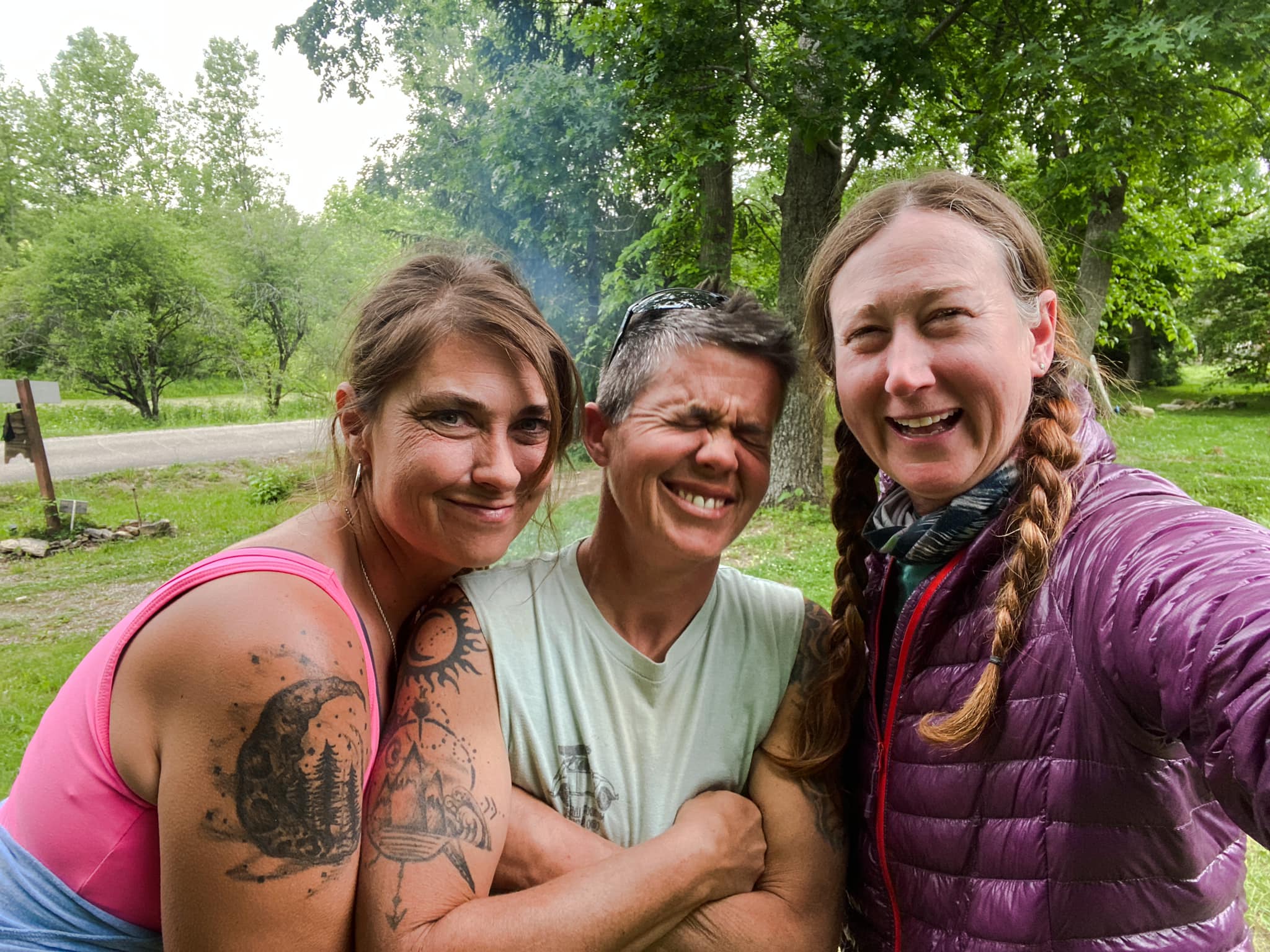 After struggling through the notoriously tough Scioto and Sinking Spring sections of the Buckeye Trail, Michelle Strong moved into the beautiful West Union Section. She was able to attend a Buckeye Trail Association meeting and update them on the maintenance needed. Along the way, she was supported by not one but two trail angels! And hung out at the "Rad" MoonDoggie LIVERee (above), the coolest kayak shack on the planet! and on the American Discovery Trail.
Ohio Updates
Indiana - North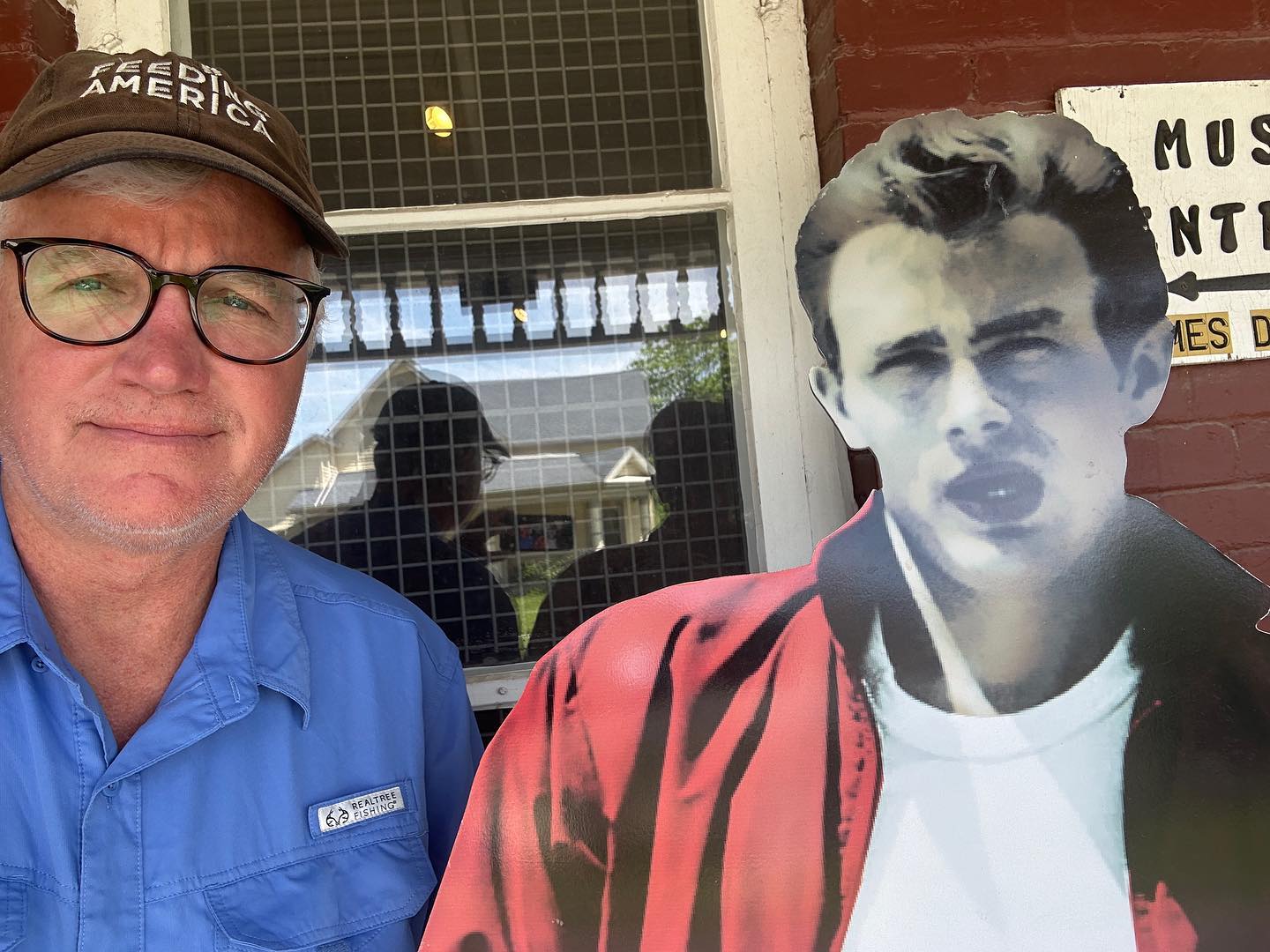 Blackberry Brian, who is Hiking America in support of Feeding America, took a detour for that mission into Fairmont, Indiana, "Where Cool was Born!" Movie legend James Dean grew up on a farm with his aunt and uncle near Fairmont. Fairmont was nearly destroyed during the 1980–1982 recession, which brought the permanent loss of factory jobs and the failure of many farms. So food insecurity is very front of mind, and thus Brian's pilgrimage this week.
Indiana - North Updates
Indiana - South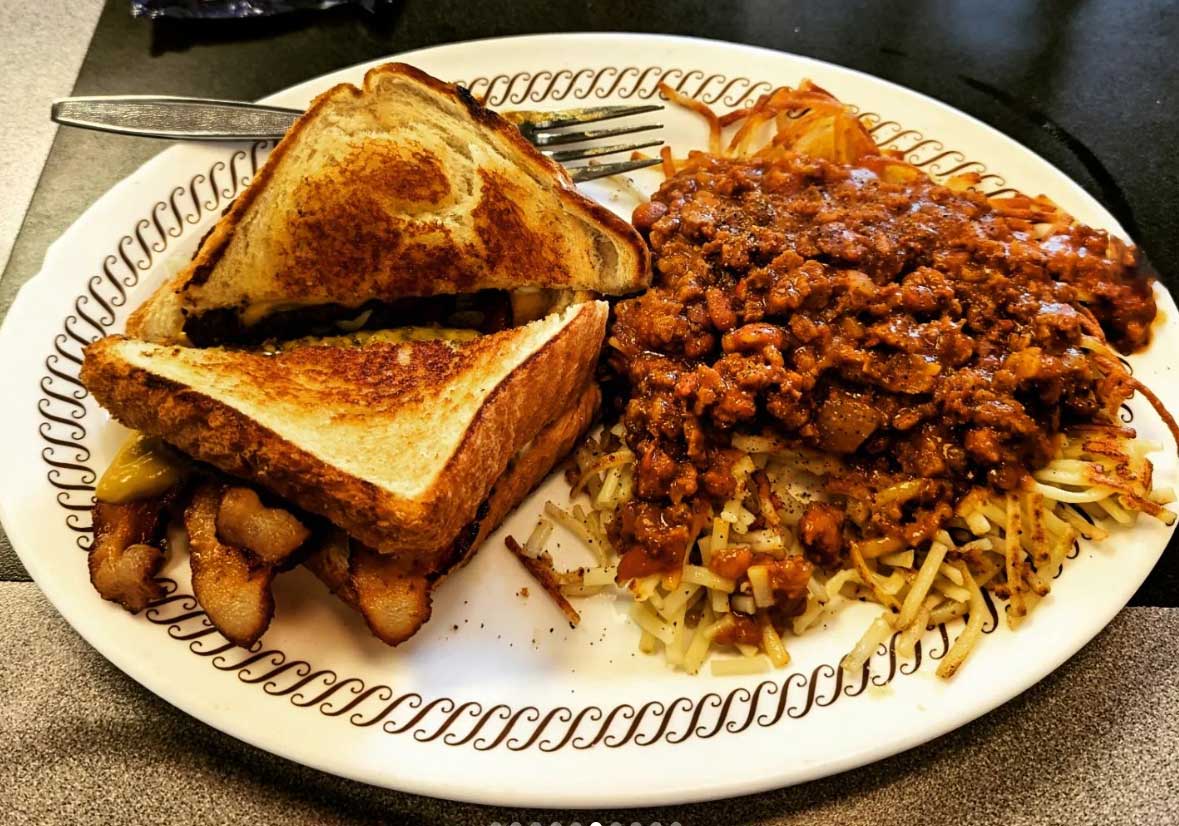 Ray crossed into Indiana this week to begin the American Discovery Trail Southern Route. Before crossing the Ohio River twice (Ohio into Kentucky, then back into Ohio), RayRey'23 found a hostel in downtown Cincinnati that's only $40/night and a 15-minute walk from the trail (Yes, please!). And he also found a Waffle House with an Awesome-wich with bacon and Smothered and Covered hash browns!  That is the great thing about walking for a living; you can just about get away with eating anything you want!
Colorado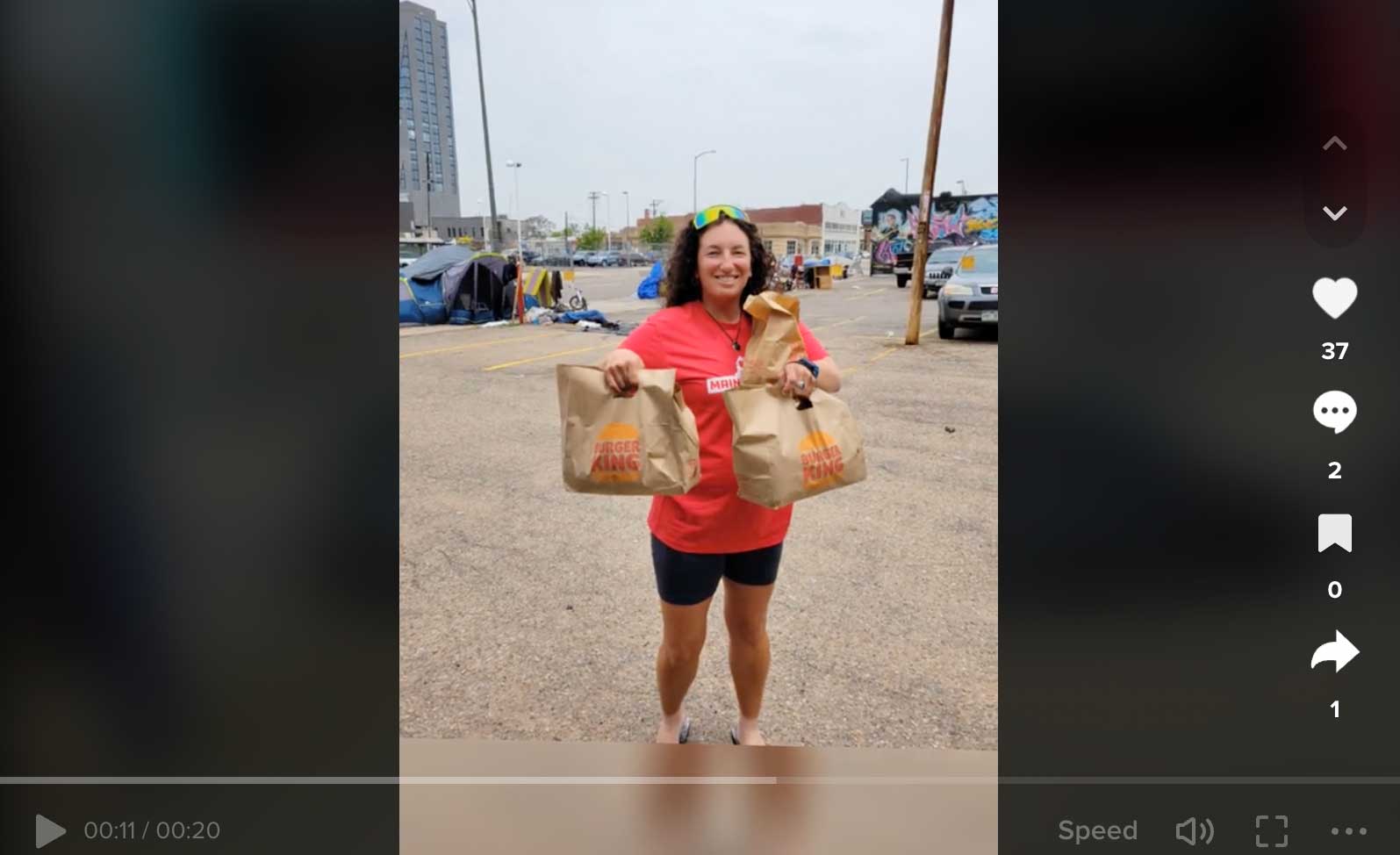 Briana is finishing the Northern Route this week.  She arrived in Denver, Colorado, and immediately set out on another of her "Cheeseburger Challenges."  Here's how it works; followers Venmo her a donation, and she turns that into Burger King cheeseburgers - 50 of them this go around. Sharing is caring, as they say, and Briana certainly cares, spreading joy and cheeseburgers around one of Denver's houseless communities.
Rocky will be beginning her final leg the Western Section of the ADT this week on her quest to becoming the first woman to have completed ALL sections of the ADT.
California, Nevada, Utah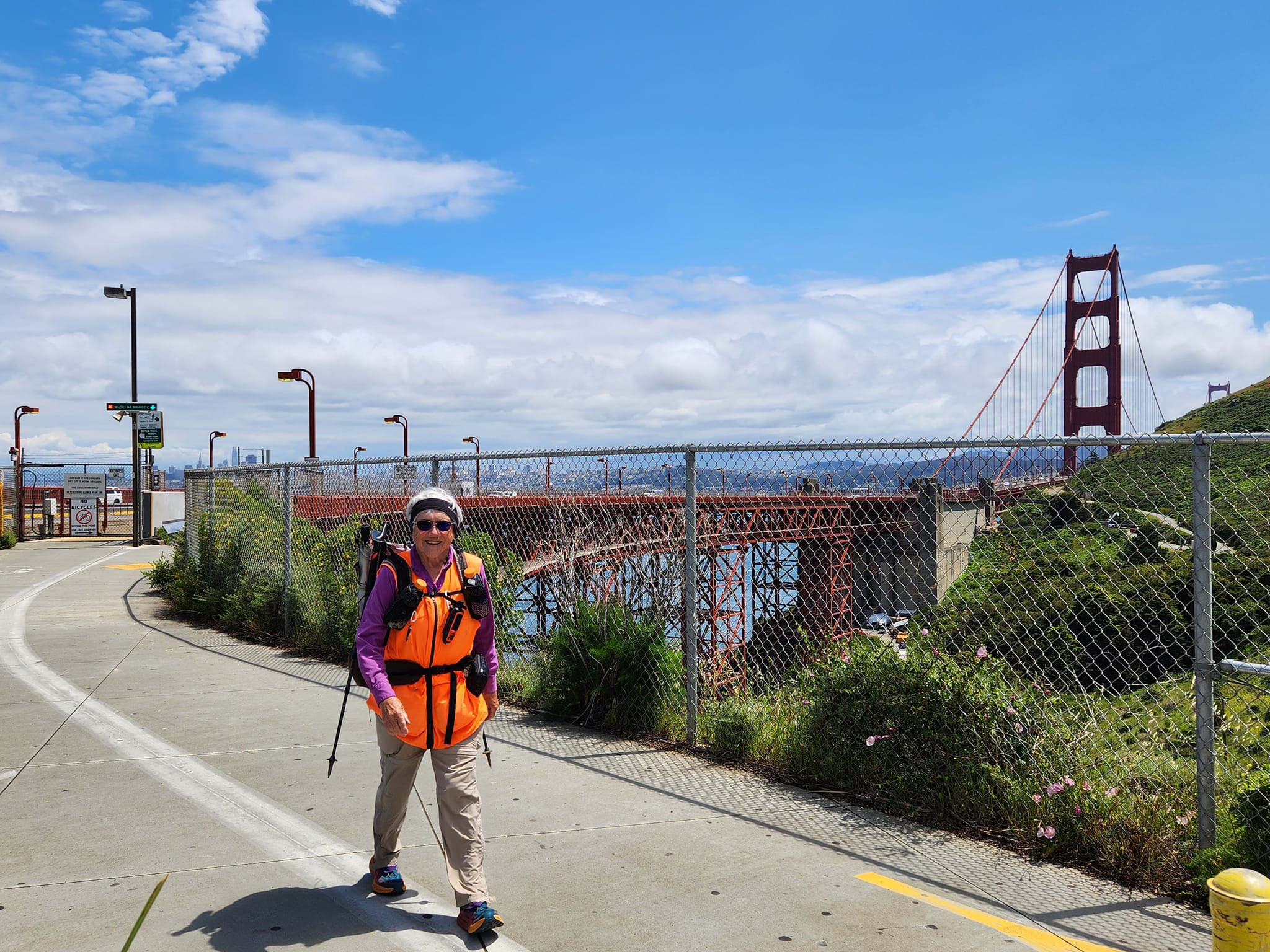 Mary Medicare Pastor Davison was back on the trail for her annual spring section hike of the American Discovery Trail. She picked up south of the area of the Mosquito Fire that forced her to flee California and detour to Nevada and Utah last fall.
This year she completed California down to and across the Golden Gate Bridge and then headed back to Utah, where she completed that state by knocking out her two remaining segments - one in the Mineral Mountains, the other in the Fishlake National Forest.  Her wonderfully written Trail Journals include helpful water reports both in terms of drinking and fording.
If all goes as planned, Mary should complete her 8-year hike of the ADT with a final section hike in the fall.
She began on April 9, 2015, in Milford, Ohio, proving you can start the American Discovery Trail from anywhere along the route and anytime you want.
California Updates
Utah Updates
Hike Your Hike, no? John.